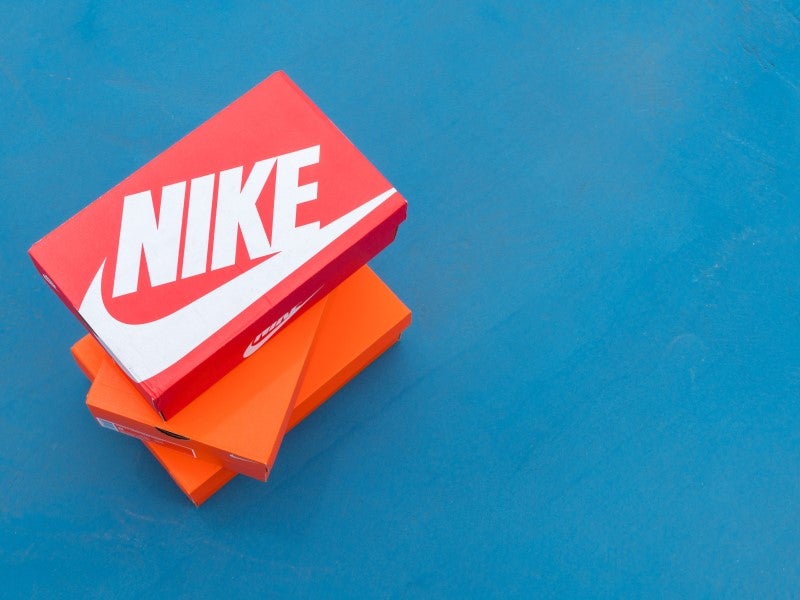 Sportswear giant NIKE has posted an impressive set of results, with sales rising by $1.7bn during Q1 FY2021/22 to reach $12.2bn, a 14.9% increase compared to the same period two years ago. COVID-19's impacts on NIKE were fairly minimal due to its sportswear proposition and strong direct-to-consumer (DTC) online offer, and the start of its new financial year has been boosted by team sports returning, consumers still prioritising their health and wellness, and an element of pent-up demand for its higher-end streetwear styles, especially footwear. NIKE will also have benefitted from heightened consumer awareness and desire for sporting attire during a long-awaited summer of sport, with the Tokyo Olympics and Paralympics, the Euros, and Wimbledon.
The future is not all rosy though, as NIKE lowered its full-year revenue guidance to mid-single-digit growth (from low double-digit growth) after warning of the impact of the supply chain issues that are being faced by many players in the apparel industry, stating that its Q1 growth could have been stronger in the absence of these problems. Most of its factories in Vietnam are closed due to COVID-19 lockdowns, so the brand has lost about ten weeks of production since mid-July. This, combined with the fact that shipping times from Asia to North America doubled during the quarter, makes it look highly unlikely that it will be able to meet the high levels of consumer demand over the festive period, stifling its sales in Q2 and potentially beyond.
After sales growth slowed in China in Q4 FY2020/21 to 9% when adjusting for currency effects, NIKE will have hoped that this deceleration was only temporary as China is normally a lucrative market for the brand and offers significant growth potential due to consumers' greater propensity to purchase higher-priced styles. However, revenue growth was even more lacklustre in the most recent quarter, only increasing by 1% on a currency-neutral basis, indicating the lasting impact of the calls to boycott the brand over its corporate statements about the allegations of forced labour in cotton production in the Xinjiang region. Though the impacts of this may peter out, NIKE needs to act to regain the trust of Chinese consumers through country-specific marketing campaigns, otherwise, it risks some consumers permanently switching to local brands instead.