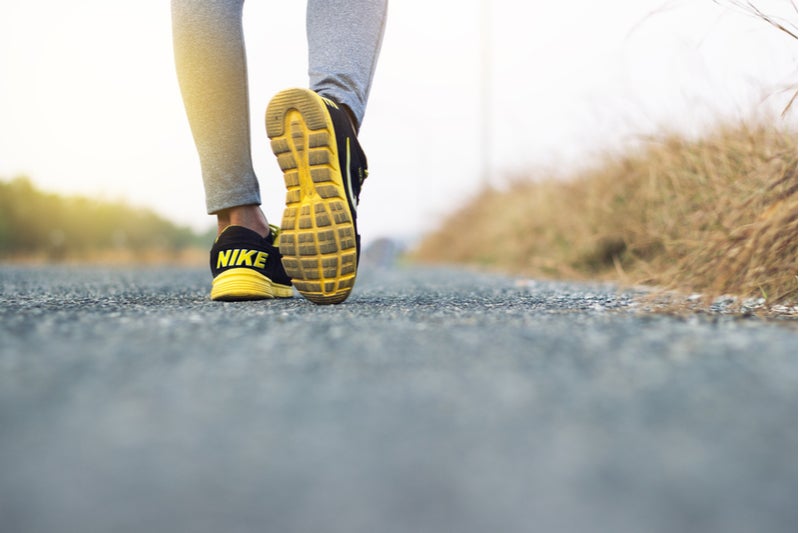 NIKE has become the latest high-profile business to adopt a subscription service for children. The US multinational sports and fashion retailer has honed in on the $10bn US kids sneaker market, in an attempt to attract and retain customers.
Nike said the 'Nike Adventure Club', launched on August 12, will help parents manage their costs by helping to reduce the cost of a pair of shoes by up to $10.
Three subscription tiers are available: $20, $30 or $50 a month, with a service range from four pairs a year to 12 pairs a year. Nike says more than 100 different sneaker styles are available as part of the service.
Subscription service addresses competitiveness
Since 2015, the adidas footwear business grew at an average rate of 17.6% a year. In comparison, Nike has grown at an average of 6.8% a year.
Nike Adventure Club could be the competitive edge Nike needs to fend off Adidas which is rapidly closing the revenue gap between the two companies.
Nike has seen that subscriptions in the current consumer climate are an effective way of improving brand loyalty and of retaining customers. Also, targeting children aged two to 10 years may help instil brand loyalty, encourage repeat purchases later in life and prevent the loss of customers to competitors.
The e-commerce subs market is growing rapidly
A rising number of businesses are beginning to accept recurring payments at regular intervals as a method of payment for services and products after witnessing the success of companies such as media and entertainment provider Netflix.
In many sectors, subscriptions have become essential for remaining competitive. Nike is not the first clothing company to adopt a subscription business model.
Stitch Fix, a US online personal styling service, launched back in 2011, and in 2018 achieved a valuation of $2bn. Subscription services are available for a variety of different products from pot plants to shaving products.
The subscription e-commerce market continues to grow at a prolific rate. In October 2018, there were 3,500 subscription box services for retailers, a 40% increase from the year before according to the Subscription Trade Association.
The launch of the Nike Adventure Club may help Nike generate more growth as witnessed across the subscription-based economy.
NIKE Inc – Mergers & Acquisitions (M&A), Partnerships & Alliances and Investments