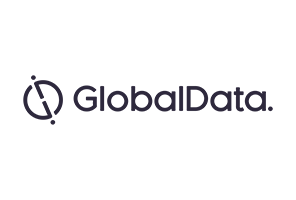 Last week Nintendo announced that the Switch has sold ten million units in the first nine months since its launch. This makes the Switch one of the most successful video game platforms of all time – and the holiday sales season isn't over yet.
Nintendo's trusted brand helps, but the Switch has been so successful thanks to unique software experiences that justify the purchase of the system all by themselves, and the ability to play at home or on the go.
For decades, the primary axiom in consumer technology was that 'killer apps' sold hardware. Wordstar sold CP/M machines, Lotus 1-2-3 sold the PC, desktop publishing rescued the original Mac, and millions of XBOX 360s were bought to play Halo. However, the importance of uniquely compelling content was obscured by the meteoric rise of the iPhone. The smartphone's killer app is the mobile app itself.
More recent game consoles – and new platforms like VR – have focused on breadth of content from third parties. For the Switch, Nintendo focused mainly on a few of its own titles. Legend of Zelda: Breath of the Wild and Super Mario Odyssey are compelling enough that either one of the $60 games justify a $300 hardware purchase to play them. These games are not just fresh takes on beloved characters, they also offer extraordinarily long playing times. If you bought Breath of the Wild when the Switch first launched in March 2017, you might reasonably still be happily playing it in October when Super Mario Odyssey hit the shelves.
Microsoft and Sony are in a continual war over which game platform has the best technology, but the Switch does not approach its rival's processing and graphics power. Nonetheless, the Switch is selling faster over its first year than either the PlayStation 4 or XBOX ONE did. The Switch's success shows that, if the content is right, mobility trumps performance. With compelling, long-playing games, Switch owners have the option of playing at home or on the go. Other consoles have more immersive graphics, but players are stuck in their living rooms.
Mobility alone is not enough, either. Smartphones allow gaming on the go, and many phones have better graphics than the Switch. However, most mobile games lack the depth of a AAA title like Super Mario Odyssey – including Nintendo's own Super Mario Run.
The success of the Switch overshadowed Nintendo's other recent admission – that its smartphone games have not performed as well as it had hoped. Super Mario Run is not endlessly playable, and it does not have elements that surprise and delight and subvert gamers' expectations. The Mario brand did drive 200 million downloads, but few of those players felt it was worth just $10 to unlock the full game, and Nintendo won't be investing in similar efforts in the future.
Strong brands can amplify good content, but they don't drive sales on their own.