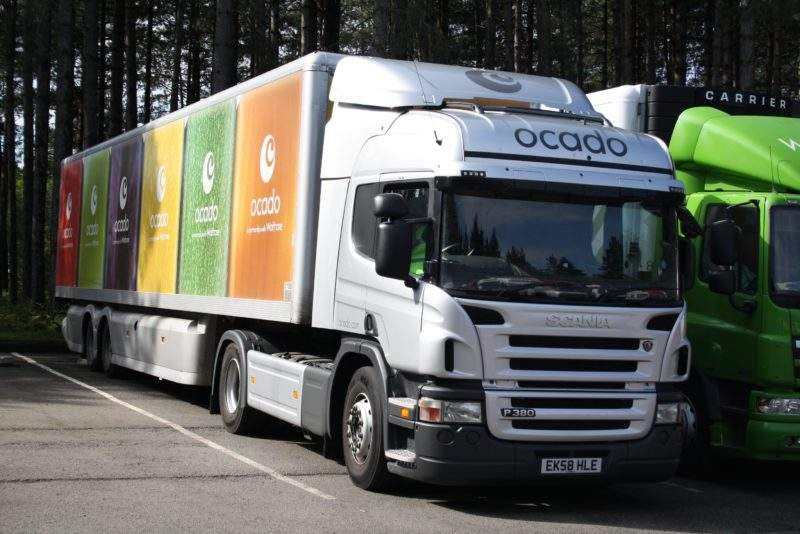 While the grocery market continues to fret about a potential assault on the UK grocery market by Amazon, it has been somewhat overlooking the emergence of a technological maverick – the online specialist, Ocado.
Founded in 2000, Ocado has prioritised technological investment in place of a physical store network, developing the impressive Ocado Smart Platform (OSP) that allows for fulfilment utilising robotic technology from three CFCs (Hatfield, Dordon and Andover) – with a fourth in Erith on the way to keep up with demand in Greater London.
And the investment has paid off. Two weeks ago, its market cap exceeded that of Sainsbury's for the first time, following its elevation to the FTSE 100 a week before. With its share price rising fast, one financial analyst peddled the organisation as the 'Microsoft of retail', hyping the possibility that its OSP has the potential to become the 'standard' platform for retail logistics.
Ocado's true power does not come from its B2C delivery operations – after all, the average consumer doesn't care if their food deliveries are picked and packaged by a human or by automaton, so technological prowess doesn't do a lot for brand awareness and favourability. And although we can expect to see more and more Ocado vans whizzing around metropolitan areas – particularly in London, following the announcement of a fourth distribution centre in Erith to deal with demand – sales will continue to lag some way behind the online sales of the major grocers.
Its potential lies in future agreements with grocers to run their online operations. Since May 2013, the vast majority of its £115.5m `Solutions' (i.e. non-retail) revenue stream has come from a savvy agreement with Morrisons,  but it is the agreements made in the last seven months that have put Ocado in such a bright spotlight. Following the announcement last November of a partnership with Groupe Casino, 2018 has seen three subsequent agreements: with Canada's Sobeys, Sweden's market leader ICA and the recent news of a tie-up with the US grocery giant Kroger. Figure 2 shows we expect Solutions Revenue to account for 24.7% of revenue by 2023 (currently 8.1% per latest FY2017 annual report).
The future for Ocado, and what Tesco, Sainsbury's and ASDA can do to protect themselves
One aspect of the partnerships that Ocado should reconsider is the exclusivity clauses. With Kroger, it is understandable why Ocado would sign on the dotted line without hesitation; its annual fiscal sales of $122bn (£91.9bn) is about two-thirds the value of the entire UK F&G market. But as Ocado's international influence continues to expand, such geographically singular agreements may hamstring future growth.
Invest, then invest, then invest again. Ocado has only been able to get ahead due to the foresight of a select few at the top, avoiding expenditure on a physical network and developing a business reliant on technology. And while we've seen both Tesco and Sainsbury's roll out successful apps and vastly improve their online platforms in recent years, Ocado's use of automation at a distribution level is lightyears ahead.
Its UK competitors may decide that if you can't beat them, join them. Its partnership with Morrisons is not exclusive, so the possibility of handing over most (if not all) online operations and fulfilment to Ocado will surely have been considered by seniors at both Tesco and Sainsbury's. It would certainly represent a significant move, but if a favourable long-term (25+ years) lease agreement could be reached, it would relieve the significant headache of how to make online grocery delivery profitable.