The UK is currently facing supply chain issues, stemming from staff shortages, Brexit and Covid-19 related issues, resulting in a number of leading fashion retailers issuing profit warnings.
Free Whitepaper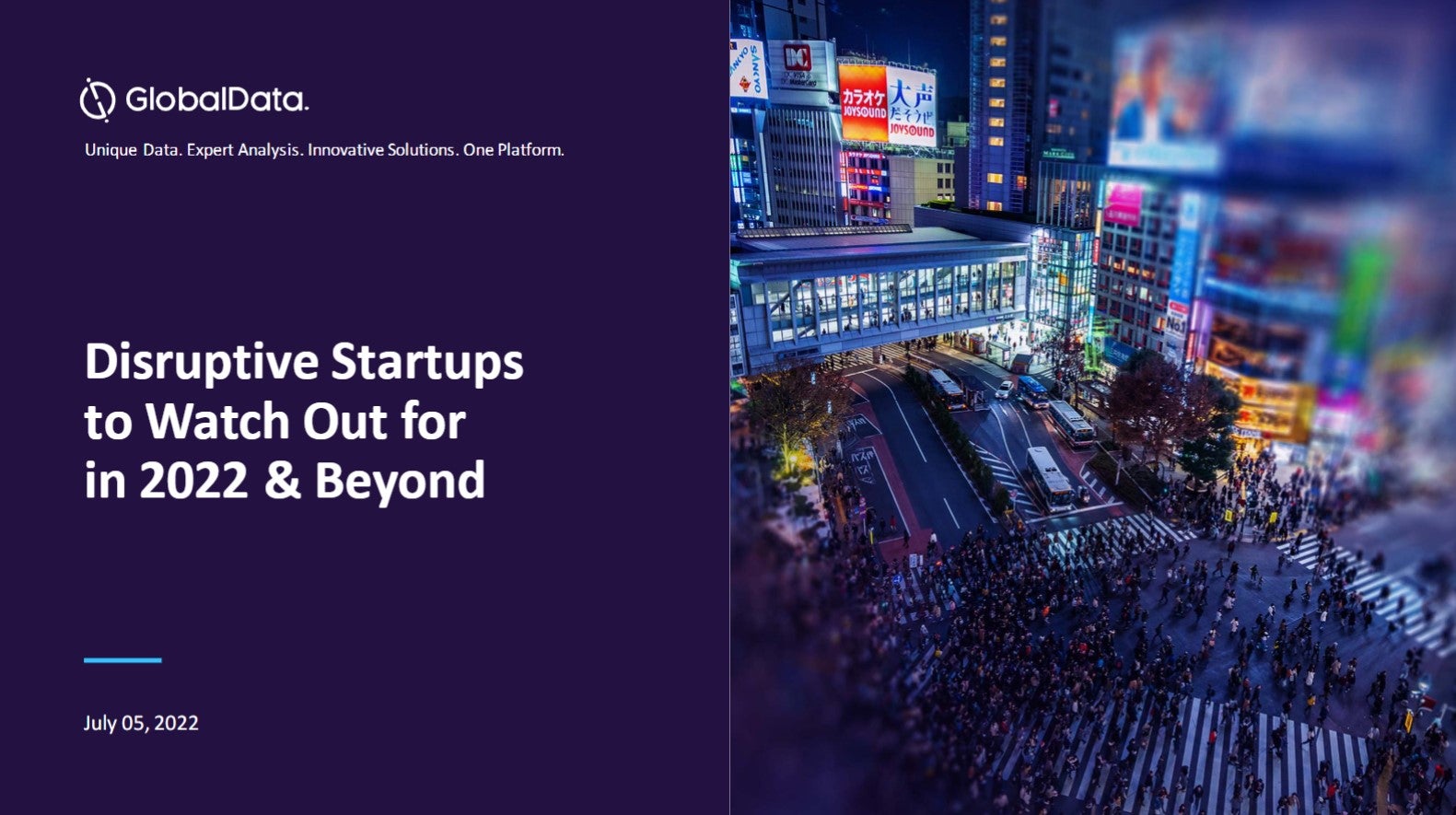 Disruptive start-ups to watch out for
2021 was a record-breaking year, with more businesses breaking into the billion-dollar club. Many start-ups have achieved or retained the unicorn status by the end of the year to reflect nearly a fivefold growth from that in 2020. This boom can be linked to a financing frenzy spurred by the quick adoption of technology and innovative solutions by start-ups gaining traction in response to the pandemic. However, the start-up ecosystem is now facing turbulent times for fundraising as investors seek long-term business strategies, valuations, and a route to profitability amid uncertain market circumstances. Nevertheless, 2022 has the potential to carry forward the momentum with multiple entities having a fair chance of being in the right place when aided by the right technologies. GlobalData leverages the power of alternative data to examine the health of start-ups across multiple dimensions including the quality of their innovations, market presence, and the funding they can attract. This helps our clients to analyze the disruptive potential of start-ups for early alliances, investments, and acquisition prospects to develop future-proof strategic roadmaps for a competitive advantage. Read our report and gather insights on the following topics:
Recent Unicorn trends
Unicorns in 2022
Future Unicorns
Start-ups to watch out for
Start-up ecosystem outlook by top geographies
by GlobalData
On October 11 2021, ASOS announced that its chief executive Nick Beighton was to step down with immediate effect as the online fashion retailer warned that supply chain problems and rising costs will affect its profits moving forward.
The move came as ASOS warned that rising Logistics and other costs could cut profits by 40% next year, hampering the company's overall performance. While adjusted pre-tax profit rose 36% to £193.6m ($248.3m), the company said it expects this figure to fall to between £110m ($141.1m) and £140m ($179.6m) next year.
ASOS isn't the only online fashion retailer suffering from the tough climate currently facing the UK retail sector. Despite reporting record sales for the six-month period, the Boohoo Group saw shares declined by more than 11% on September 30, as profit before tax fell to £24.6m ($33.1m) from £68.1m ($87.3m) the prior year.
Profit warnings are a symptom of issues facing supply chains
Over recent months, there have been a number of supply chain disruptions that have resulted in delayed deliveries and increased prices. The single biggest cause of supply chain disruption is staff shortages, with Brexit, Covid-19 and wider economic conditions all contributing. Furthermore, major manufacturing hubs around the globe are still grappling with pandemic-related disruptions.
The haulage sector, which is essential for the transport of apparel products across the entire supply chain, has been particularly badly affected, with industry bodies estimating a shortage of 90,000 to 100,000 drivers across the country.
Not only are supply bottlenecks occurring, but the price of shipping is also on the rise. According to Logistics UK, the cost of importing shipping containers from China to the UK has risen by up to 800%. These price increases have dented profits for fashion retailers, which due to their global supply chains, must use either shipping or air freight. For instance, ASOS has 249 factories in China which produce a significant number of garments.
In the three months to May 31, 2021, Boohoo 's profit margins were down to 55% in the first quarter, six percentage points lower than in the same months last year, in part because of supply shortages caused by Covid-19 disruption in China, Turkey and other manufacturing hubs.
Online fashion giants have previously performed well amid the pandemic
While supply chain issues are currently weighing heavy on the two biggest online fashion giants, they have still managed to achieve strong revenue growth, regardless of the impact of the pandemic. Despite current headwinds, FY2020/21 was another stellar year for ASOS , where roup retail sales grew by £612.8m ($786.1m) to almost £3.8bn ($4.8bn) in 2020, with an outstanding performance in the UK market that achieved 61% sales growth versus two years ago.
Boohoo also emerged from the Covid-19 pandemic with its sales performance untarnished, with FY2020/21 revenue increasing by £510.4m ($654.7m) to £1.7bn ($2.1bn). Revenue growth at the two companies was driven by the shift to e-commerce and the strong demand for Athleisure and loungewear, trends which were bolstered by the pandemic.
Free Whitepaper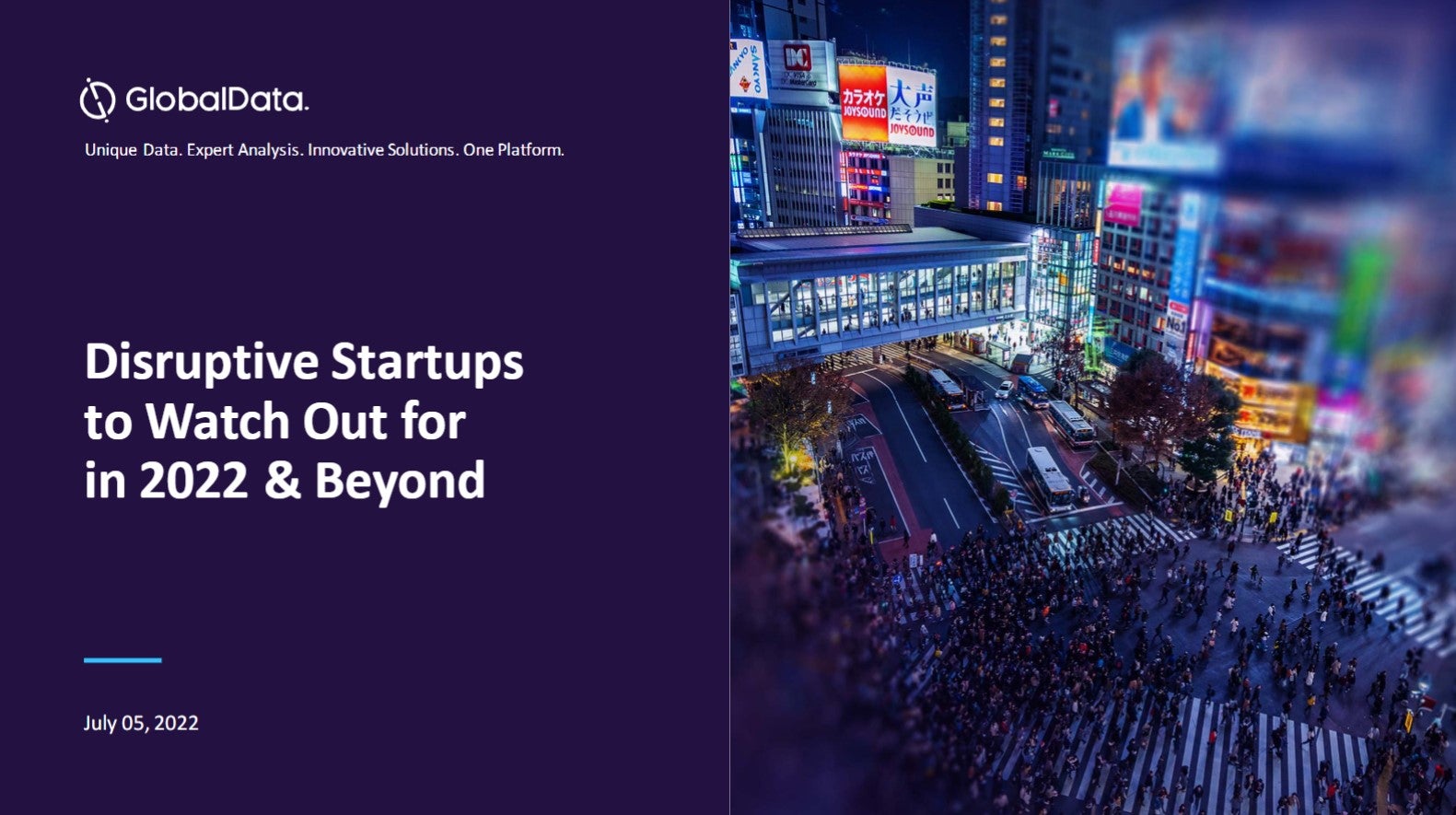 Disruptive start-ups to watch out for
2021 was a record-breaking year, with more businesses breaking into the billion-dollar club. Many start-ups have achieved or retained the unicorn status by the end of the year to reflect nearly a fivefold growth from that in 2020. This boom can be linked to a financing frenzy spurred by the quick adoption of technology and innovative solutions by start-ups gaining traction in response to the pandemic. However, the start-up ecosystem is now facing turbulent times for fundraising as investors seek long-term business strategies, valuations, and a route to profitability amid uncertain market circumstances. Nevertheless, 2022 has the potential to carry forward the momentum with multiple entities having a fair chance of being in the right place when aided by the right technologies. GlobalData leverages the power of alternative data to examine the health of start-ups across multiple dimensions including the quality of their innovations, market presence, and the funding they can attract. This helps our clients to analyze the disruptive potential of start-ups for early alliances, investments, and acquisition prospects to develop future-proof strategic roadmaps for a competitive advantage. Read our report and gather insights on the following topics:
Recent Unicorn trends
Unicorns in 2022
Future Unicorns
Start-ups to watch out for
Start-up ecosystem outlook by top geographies
by GlobalData