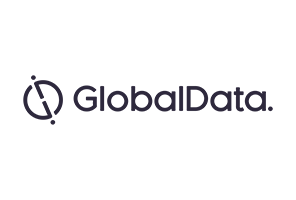 As shoppers become more confident in researching and shopping for furniture digitally, furniture retailers need to find the balance between online and physical.
Consumers are increasingly using online to research furniture ahead of purchasing. GlobalData's bedroom and living room furniture reports found that the percentage of shoppers that researched online increased 10.8 and 22.9 percentage points between 2016 and 2017 to 53.2% and 68.5% respectively.
More customers are also purchasing away from store as they become more confident about buying big-ticket items online, enjoy the convenience online brings, as sites are optimised for mobile and tablet – and as retailers' websites improve. The shift towards online is reiterated by strong retailer online sales growth across the board. For example, MADE.com achieved UK sales growth of 38.2% to £58.8m in the year to 31 December 2016 and IKEA's online sales rose 10% in the year to 31 August 2017.
Online pureplays drive growth in particular
Online pureplays, in particular, are driving revenue growth in the furniture market through offering wide product ranges and greater value with a focus on design and comparatively low prices. Exclusive ranges are also driving traffic, with Wayfair selling new American brands in the UK and Very.co.uk having recently launched an exclusive collection with Ideal Home.
While online's prospects remain buoyant, pureplays understand the importance of being multichannel, and have opened physical stores and showrooms to address consumer desire to touch and see furniture prior to purchase. MADE.com opened its fourth store at the Mailbox, Birmingham in October 2017 and Sofa.com launched its eighth outlet in Guildford earlier in 2017. Stores also enable online pureplays to improve brand awareness and better showcase quality and design.
 Physical furniture retailers must better link stores and online
Furniture specialists have started to address the need to marry online and physical: DFS with its Swoosh tool, where shoppers can access the retailer's full range via screens instore, and MADE.com, whose site lets consumers create shopping lists through CloudTags.
It will also be important for furniture specialists to invest in service to compete against online furniture pureplays, as this is an area pureplays fail to match, and because service remains the most important consideration for furniture shoppers in 2017.