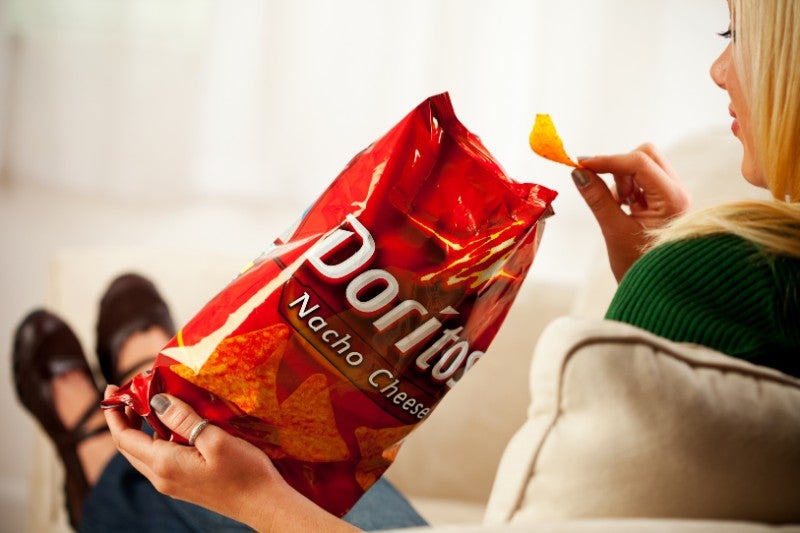 PepsiCo is slashing non-essential ad spending and investing in brands boosted by the current stay-at-home policy.
US food and beverages giant PepsiCo has outlined plans to invest in products that have benefited from people eating at home during the Covid-19 lockdown, which it hopes will drive growth in the uncertain climate.
PepsiCo CEO Ramon Laguarta stated: "We're reallocating resources from other parts of the P&L into e-commerce and capturing consumers in that particular channel". Some of the major beneficiaries include its Frito and Quaker brands.
Laguarta stated that the Quaker range, based around porridge and other oat-based products, had increased penetration 'massively' during the crisis, driven by consumers staying at home and having more time to prepare the products.
Multi-packs have also been a hit during the lockdown, as whole families stay at home, where they are more likely to snack. PepsiCo plans to invest in these brands while customers have a renewed interest, which will help the products retain their popularity once the lockdown is lifted.
PepsiCo's first-quarter group revenues rose 7.7% to $13.9bn, with the snacks arm Frito-Lay North America up 7% at $4.07bn. Meanwhile, revenues for the Quaker Foods segment climbed 6.7% to $634m.
On Tuesday, Mondelez, owner of Cadbury, Oreo and Triscuits, said quarterly sales surged 15% in North America, helping to lift overall revenue almost 3%, illustrating a trend across the wider snack industry.
PepsiCo will cut advertising costs to reduce discretionary expenses
Non-essential advertising will lose out to product investment for the foreseeable future, as PepsiCo strives to boost its financial performance in 2020. PepsiCo will instead focus on improving its value market share by forming a committee to lead the recent re-planning of its brands.
The company ramped up its global advertising and marketing spending by over 12% for the full year of 2019 across its full portfolio of brands. The strategy did pay off, with CFO Hugh Johnston attributing the increased financial results that year a result of advertising, not solely increased sales growth.
However, due to the current environment, a reduction in non-essential advertising spend and tightly managed discretionary expenses will be crucial to ensure that the company insulates itself from the challenges posed by Covid-19.
Beverage segment is struggling
Although the snack segment has benefited from the stay-at-home policy, the beverage segment is grappling with a drop in sales, as the grab and go market has almost disappeared.
Overall, the decline in the company's beverages has been only partially offset by an increase in snack sales, therefore it is important that PepsiCo continues with its planned investment in the snack segment, to bolster sales as much as possible.
The company's biggest rival, Coca-Cola, recently stated that sales volumes had dropped by a quarter so far in April 2019. The company almost exclusively sells beverages; therefore, PepsiCo currently has a slight competitive advantage while the lockdown remains in place.