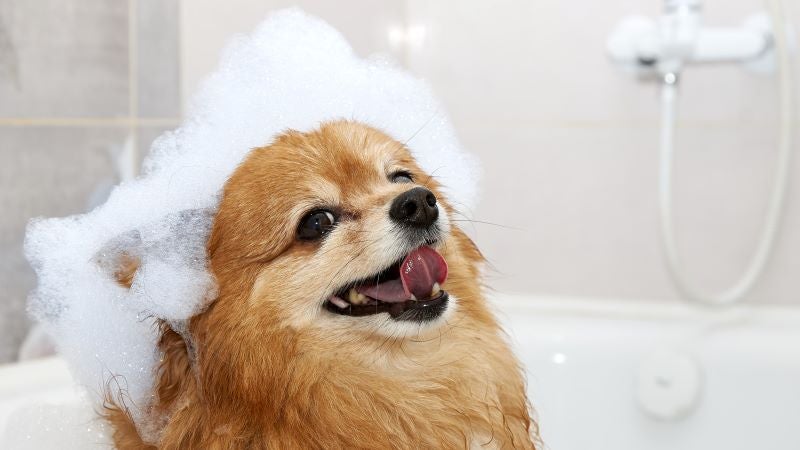 Pet ownership boomed during the pandemic years. As the majority of people found themselves at home with more flexible work schedules and endless time to themselves, many looked to fill this void with a furry friend. According to GlobalData's Q1 2021 consumer survey, two in ten (22%) people in the UK adopted a pet since the start of the pandemic, with Millennials representing the largest group at 39%*.
Naturally, this high increase in pet ownership has also seen a boost in pet care and affected our understanding of pet psychology. The return to work and lifting of travel restrictions has seen pets develop 'separation anxiety' after spending a prolonged period of time with their owner. As pet ownership continues to develop to resemble something that more aligns with a traditional family unit, pet care products must also evolve. Bugalugs Pet Care, a UK-based premium pet cosmetics company that specialises in vegan dog grooming products, is a prime example of how expectations around pet care are evolving post-pandemic. 
Similarly to what we have seen in the cosmetics and personal care industry, pet care is also becoming more specialised. When looking at different dog breeds alone, there are a number of ailments that can affect them; arthritis often develops in larger dogs such as German Shepard and may require a specialised diet, whereas dry noses can affect French Bulldogs or Pugs, requiring balms to help maintain a natural moisture. It is then no surprise that we are increasingly seeing pet products cater to these specific needs.
Some products Bugalugs offers include shampoo, nose and paw balm, detangling spray, and dog cologne. For instance, the company's Aloe & Kiwi Cologne, Baby Fresh Cologne, and One in a Million Cologne distinctly mirror naming conventions and ingredients in human cosmetics. According to GlobalData's latest Q2 2022 consumer survey, more than a quarter (27%) of Brits buy pet products based on the flavour preferences and tastes that they like**. A further 14% buy products based on a mixture of their and their pets' preferences, reflecting ample space for pet care manufacturers to innovate products based on their appeal to humans**.
Bugalugs is unique as it takes much of its inspiration from its parent company, Lakelands Cosmetics, a family-run business that manufactures premium hand sanitiser gel and other cosmetic ranges based in the Lake District, UK. The parent company emphasises the use of natural, premium ingredients, an ethos that has been carried over to Bugalugs operations. This is a sensible approach as 43% of UK consumers agree that good value pet care products are made using high quality ingredients**. As the cost of living crisis continues to cripple many industries, pet care is showing surprising resilience.
People are more aware of what they put in their bodies, and that awareness is trickling down to their pets. With 35% of shoppers stating that the spend quite or very high amount on pet products, there is still clear demand for high quality pet products despite the looming recession and cost-of-living crisis**. However, in order to maintain relevance during these tough times, manufacturers of pet products must recognise and adapt to owners' concerns, creating products that address specific health issues. Bugalugs is available in UK Pets at Home, Wilko, Just for Pets, and recently won a contract with Asda, demonstrating promising opportunities for further expansion across the UK.
*GlobalData's Q1 2021 UK Consumer Survey
**GlobalData's Q2 2022 UK Consumer Survey