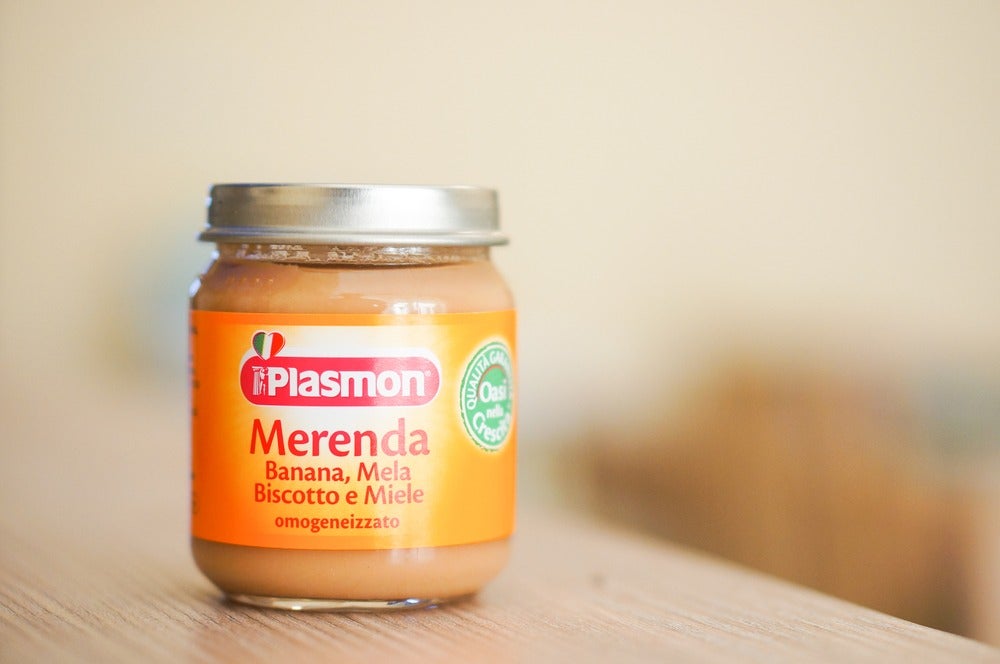 Despite efforts to boost sales, the €620 million (£535 million) Italian baby food sector is set on a declining course, primarily attributed to a falling birth rate. Little wonder then that market leader Kraft Heinz has finally had enough and has put its Plasmon brand up for sale.
So who are the potential new owners, and why might they be interested in what at first sight appears an unappealing offering?
Plasmon baby food sale
Among the leading global baby food companies, Danone is out of the running due to competition issues, but Nestlé is weak in Italy, and Plasmon would fill a gap in its European business. However, the competition authorities could still object to the resulting increased level of concentration, maybe requiring Nestlé to divest its own brands in order to hold on to the bigger prize of the Plasmon business. Such a condition would require the Swiss multi-national to weigh the pros and cons very carefully before making a final decision.
Another significant player in Europe is Hero, which would likely have no problem with the competition authorities. Although it has not been in a buying mood of late, it may be attracted to Plasmon by the size of the Italian market.
Meanwhile, US company Hain Celestial could find Plasmon a good fit to expand its European operations, adding the top spot in Italy to its leading position in the UK via its Ella's Kitchen business. This could help to counterbalance the pressure its Earth's Best brand is facing in its domestic market.
But it is not just the obvious contenders that could be interested in bringing Plasmon under their corporate umbrellas. Lotus Bakeries is one such example. The Belgian company acquired the UK-based Kiddylicious in2018, having earlier acquired Urban Fresh Foods with its Bear brand (2015). It may see this as an unmissable opportunity to give its baby food operation scale.
Another potential purchaser is Deutsches Milchkontor (DMK), which purchased the German baby food business, Alete, in April this year, complementing its existing Humana business. Again, the size of the prize could push DMK into making a second major acquisition in a matter of months.
Chinese baby food and supplements supplier, Health & Happiness (H&H) has begun to make its mark in the global baby food sector, via the takeover of the US-based Healthy Times brand in 2015, and has already signalled its ambitions in Europe when it acquired the French company, Good Gout in October 2018.
However, in view both of the long term decline in baby food consumption in Italy and Plasmon's shrinking share of sales, the question must be whether this will be an attractive enough offer for anyone to be prepared to shell out the US$783 million (£601 million) that the business is estimated to be worth.
Leading manufacturers in the Italian baby food sector, 2014 to 2018, % volume
Source: The Baby Food Market in Italy, 2019 (GlobalData)