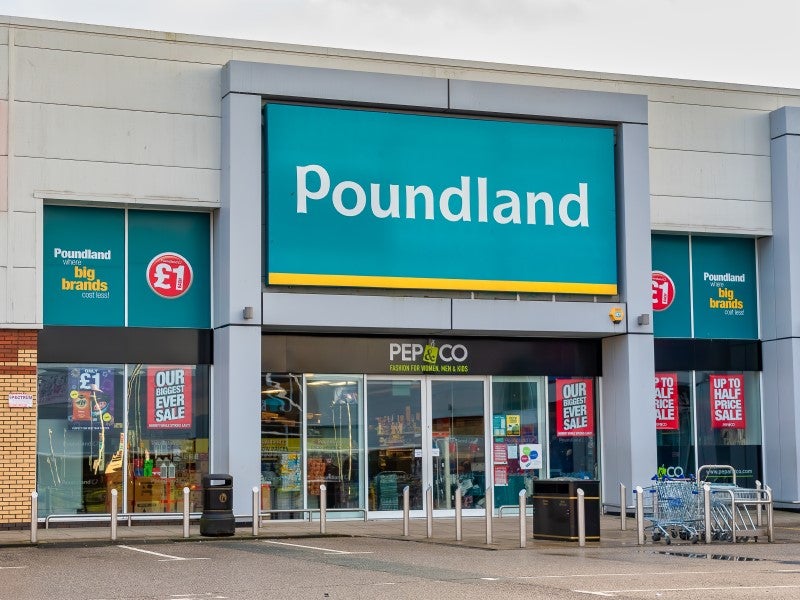 The low-cost products and diversified offering of Poundland's owner, Pepco Group, resonated well with shoppers in its FY2020/21, as group revenue rose 19.4% year-on-year (y-o-y) to €4.1bn and 20.7% on a two-year basis. This was driven by its PEPCO fascia (which is most prominent in Poland, Romania and the Czech Republic) where revenue jumped 29.2% y-o-y to €2.2bn and 33.1% on a two-year basis. Poundland Group, which consists of Poundland and Dealz, was aided by a post-lockdown boost; revenue declined 0.5% in its H1, but for the full-year revenue grew 9.8% y-o-y to almost €2bn and 9.4% on FY2018/19. This now represents almost half (47.5%) of Pepco Group's revenue.
Poundland Group's positive full-year performance could have been even better, but its lack of a transactional website during the peak of the pandemic and lockdown periods diverted a portion of shoppers to competitors. This has driven the Poundland fascia to trial a transactional website in the UK, where it now delivers a range of homewares, electricals, food and drink, and more to 11 UK cities. Many of these products are more than £1 in a bid to increase basket sizes and margins, which will help mitigate the problems value retailers have in making e-commerce profitable. Poundland Group's increasingly diverse price points have not deterred shoppers, as it claims that more than one-third of its sales during the period were from products priced over £1.
Unsurprisingly, Pepco Group is affected by global supply-chain issues. This was particularly apparent in its fourth quarter when shipping costs increased significantly due to limited container capacity. The group hails its 'unique far east direct sourcing operation' and changes to its operating model as factors that have alleviated a degree of this pressure, but the group's reliance on branded products (which is high but reducing given the rollout of own-brand PEPCO products) leaves it vulnerable to these ongoing problems. However, Pepco Group CEO Andy Bond has stated that the retailer will not raise prices for the majority of its products as its internal cost-saving initiatives, such as rent reductions, the closure of one of Poundland's distribution centres and reduced labour costs through store-efficiency programmes, have helped offset increased costs.
Pepco Group ended the year with closing net debt at €1.2bn (flat on last year) and an underlying EBITDA of €647m (both on a post-IFRS16 basis). This is despite its considerable store expansion throughout the year, which saw the group open 424 net new stores, 60 of which were Poundland/Dealz stores.