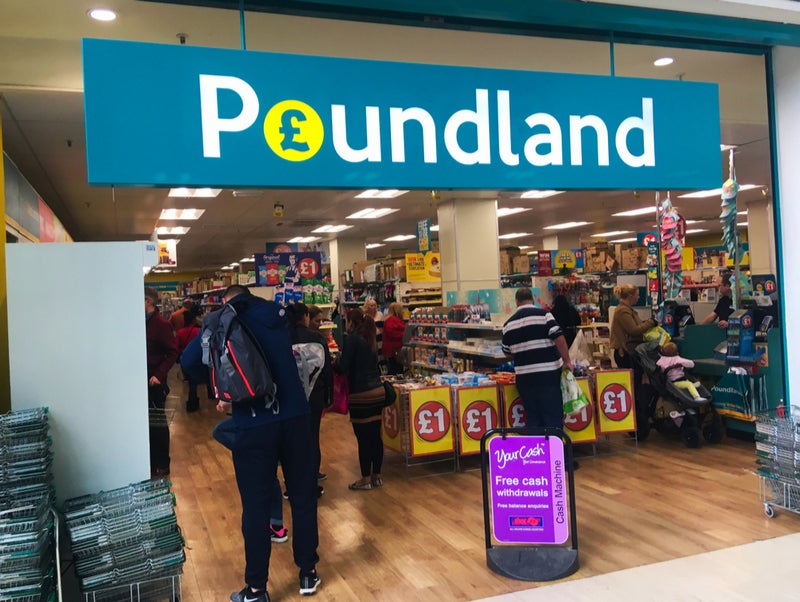 Poundland has announced alterations to its pricing structure, enabling product ranges to be broadened.
In what will initially begin as a pilot at 24 stores, products will retail at price points of between 50p and £5.
This is not the first time the retailer has altered prices; products priced at £2 and £5 were introduced in 2017. The company has described the move as a shift from being a 'single-priced retailer' to a 'simple priced retailer'.
The 'everything priced at £1' model is losing feasibility in the UK, particularly given the decline in the value of sterling. For Poundland to continue to sell everything at £1 would squeeze within a limited product range.
Increased competition and pricing pressure
Poundland faces growing competition from discount stores that sell products at varying prices and offer a wider product range.
What is more, the likes of Home Bargains and B&M have opened new out-of-town stores, while Aldi and Lidl are increasingly expanding UK store networks.
The retailer may run the risk of confusing customers initially with varying price points, but the new system is likely to bring more success in the future. To continue with the £1 model would risk alienating customers as product ranges lessen and well-known brands become unobtainable.
A wider range of price points will benefit product sales
While the retailer has said round 75% of products will continue to be sold at £1, the company will now sell goods at eight price points between 50p and £5, expanding the range of items the retailer can sell.
Poundland plans to use the pricing alterations to sell bigger packs of popular products such as washing powder, toiletries and grocery products that sell in large quantities in supermarkets.
The company has argued that certain products and brands cannot be sold at the £1 price point. It is hoped that the move will encourage customers to spend more on products that they would have otherwise bought elsewhere.
Decline of high street remains a challenge
While a change in pricing structure is a move that Poundland needs to make, the decline of the high street will continue to hinder the company. Most stores are predominantly located on high streets and reductions in footfall across UK town centres have been well documented.
According to the British Retail Consortium footfall on the UK high street has declined by 2.7% in the first six months of 2019, with this being at its lowest level since 2012.
Success for Poundland will largely rest on existing customers making more purchases. As such, the retailer must offer a wider range of products at prices that compete with the supermarkets and the likes of Home Bargains.