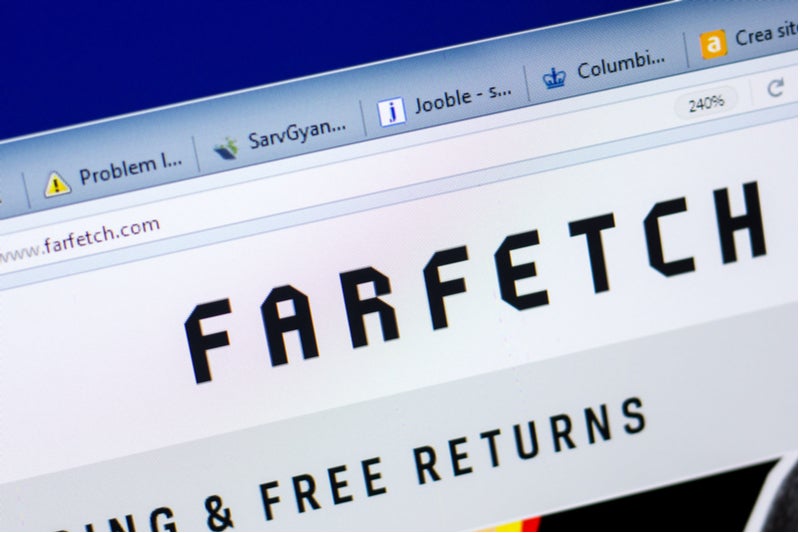 According to a 2019 GlobalData survey, only 17.6% of UK clothing shoppers said they often make purchases from resale sites, which may suggest the role of resale in the UK retail industry is not so significant.
Pre-loved designer bags
However, with sustainability at the forefront of consumers' minds, and the fashion industry often coming under fire for its over-consumption, the potential for resale sites is high, and retailers would be wise to invest to show their commitment to the environment while capturing extra sales revenue.
Luxury online marketplace Farfetch last week launched its own resale scheme Farfetch Second Life, leading the way in adapting to consumer trends, setting itself apart from competitors Net-a-Porter and Matchesfashion.com.
Since its launch in 2008, Farfetch has thoroughly cemented its position as a leading digital marketplace for luxury fashion and has seen rapid growth, revealing a 55% increase in gross merchandise value (GMV) in full-year 2018 to $1.4 billion (£1.05 billion), as well as continued success in the first quarter of 2019, with GMV up 44%.
Farfetch Second Life allows designer handbags to be traded in for resale, in exchange for Farfetch credit. As well as showing the retailer's environmental credentials, it will also give shoppers the chance to own luxury brands, such as Gucci, PRADA and Mulberry, at a fraction of the original price tag, and allow them to update their looks more regularly. This is a winning tactic amidst the current Instagram culture attracting young consumers, with shoppers aspiring to be photographed in the most desirable brands and latest trends.
The main competition for Farfetch's new platform will come from Vestiaire Collective, the French resale specialist that launched in 2009 and partners with many of the same luxury brands. Farfetch will be able to attract a wider customer base, as it is already established as a trusted retail marketplace, however, it should prioritise product expansion as it risks losing shoppers by limiting its offer to handbags, in comparison to Vestiaire which also provides resale of luxury clothing and footwear. Farfetch should also make the most of its partnerships with luxury brands by offering them the opportunity to sell unwanted or overbought stock through Second Life, instead of having to devalue the brand through promotions or markdowns, or risk being criticised for unsustainable disposal methods, as Burberry was in 2018 for burning "unsaleable" products.
Other resale rivals appear in the form of peer-to-peer mainstream marketplaces such as eBay and Depop. While these are vulnerable to disingenuous and unreliable sellers, Farfetch has protected the authenticity of its products and its brand identity by maintaining ownership of the end-to-end process, cutting communication between the buyer and seller. However as this control extends to payments, which are only made in Farfetch credit, it may lose seller appeal as consumers continue to rein in their retail spending in favour of leisure and experiences, therefore potentially preferring to get cash back for sold goods. Rental sites also pose a future threat to Farfetch Second Life, such as Rent The Runway and new entrant My Wardrobe HQ, as they satisfy consumers' desire for newness with even lower cost commitments.
Farfetch must maximise awareness of Second Life among its growing and loyal customer base through skilled marketing throughout its site if it is to be a success and encourage further sales on its growing platform.