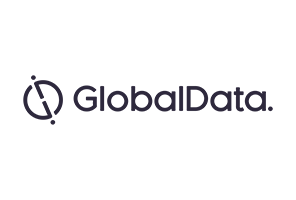 The acquisition of womenswear retailer Hobbs by TFG London, the UK arm of South African conglomerate The Foschini Group, elevates its 2017 forecast share of the UK premium womenswear market to 9.3%, following earlier purchases of Whistles, Phase Eight and Damsel in a Dress.
Acquiring Hobbs broadens The Foschini Group's portfolio internationally, necessary given weak domestic consumer demand, while it gives Hobbs the backing required to expedite its recovery. With additional acquisition opportunities in the premium segment, namely Jigsaw, TFG London has potential to widen its reach and become a bigger force in the fragmented but lucrative market.
The UK clothing sector continues to suffer with 2017 volumes in decline incited by rising inflation and shoppers' need to prioritise spend elsewhere. Consumers are making more thoughtful clothing purchases, and are focused on value for money and quality – supporting the performance of premium and more aspirational brands. TFG London has identified a winning segment in a challenging market, with the UK premium womenswear market forecast to rise 20.1% over the next five years to reach £3.4bn in 2022, outperforming total womenswear by 5.2 percentage points.
Not all retailers in the premium segment are a safe bet however. Indeed, while they are under threat from rivals, TFG London has identified brands with differentiated offers and clear identities, which fill a gap in the UK market and hold international appeal. With support and expertise from its new owner, Hobbs will be able to grasp overseas opportunities by leveraging existing distribution partnerships of its sister brands. Moreover, all brands are likely to benefit from TFG London's increased buying power, helping to drive down costs at a time when margins are being squeezed.
Getting Hobbs back on track must be the immediate goal, as its UK potential has been suppressed since a disastrous FY2013/14 when it extensively overhauled ranges proving a turn-off for core shoppers. While CEO Meg Lustman provides a reliable pair of hands, Hobbs' strategy must evolve given the current climate if it is to make the most of TFG London's backing, especially given the growing competition in the premium segment from the likes of Mint Velvet, LK Bennett and Hush. This makes driving loyalty a must in 2018.
Adding to its stable of brands is likely to be on the agenda for TFG London following its purchase of both Damsel in a Dress and Hobbs this year. With Jigsaw founder John Robinson exploring sale options, a deal could see TFG London further inflate its share of the UK premium womenswear market to above 12.0%. Jigsaw would be a viable sister brand to Whistles et al, with a sophisticated design-led offer, and a loyal customer base – especially willing to buy at full price, given the brand's continued abstinence from discounting such as during Black Friday. Jigsaw has put brand, design and quality credentials at the fore – a lesson TFG London should take on board with its existing brands, helping to justify price points, project an aspirational lifestyle image and maintain brand perception.
While an acquisition of Jigsaw holds weight given the latter's hunt for a new owner, TFG London should not hold back from other opportunities in the market, with the likes of Karen Millen, Coast and Mint Velvet a good fit with the rest of its portfolio and all holding international growth potential.