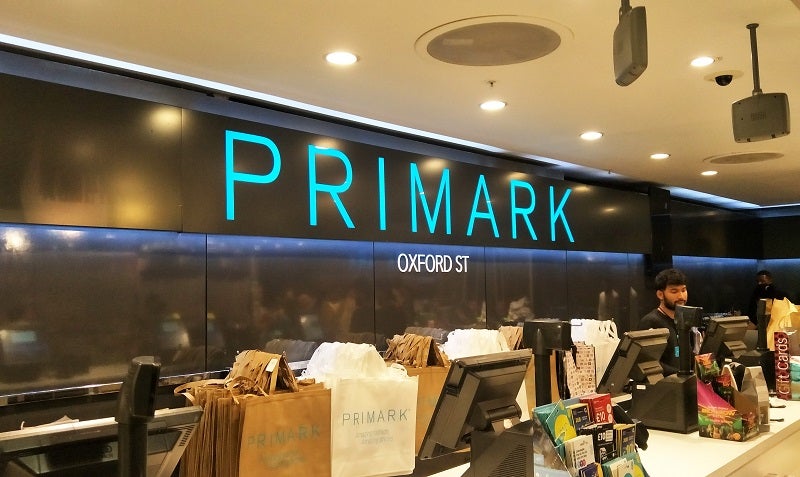 With Primark unable to outshine its online pure play rivals, its focus needs to shift away from the ever-competitive youth segment of the womenswear market, however, its stagnating share of shoppers over 55 illustrates that it is not seizing the undeniable opportunity among this age group, as the likes of Marks and Spencer (M&S), Bonmarché and the grocers struggle. Primark must fine-tune its offer to better cater to this segment's demands and extend its lead at the top of the overall UK clothing market.
UK 55+ womenswear purchaser share, 2017 and 2019
The chart shows the purchaser share of the top 13 most shopped retailers among UK womenswear shoppers aged over 55 in 2019 and their corresponding share in 2017. Credit: GlobalData.
Primark leapfrogged M&S to become the UK clothing market leader in 2019, however, the value player remained in runner-up position within the womenswear sector, trailing M&S's 8.1% market share by 1.1%. While we expect Primark to close the gap this year, it is evident that it is not doing enough to widen appeal among mature shoppers.
Primark is the second most popular womenswear retailer among shoppers aged over 55 but its purchaser share has stagnated over the past two years (19.8% in 2017 versus 19.7% in 2019). This comes despite notable purchaser share decline from leader M&S, which fell 5.7%, with the likes of Debenhams and the grocers also faring badly. It is clear, however, which players are exploiting rivals' shortcomings, with Next and M&Co achieving purchaser share gains over the past two years, along with online pure plays Amazon and JD Williams.
Targeting 16-24s will only prove more challenging for Primark as the competition intensifies, namely from online pure plays given their ability to better engage shoppers online. Primark will struggle to stay competitive with the likes of PrettyLittleThing and boohoo.com when it comes to fashionability, so it must exploit and expand its existing broader appeal.
Catering to shoppers over 55 does not require a seismic shift in proposition. More inclusive marketing campaigns would help to change older shoppers' perceptions of the retailer, boost relevance and attract new visitors to stores while a greater focus on comfort and fit would help to satisfy over-55s' needs and drive conversion. With over-55s being the fastest-growing segment of the UK population, better targeting these consumers will help propel Primark as it bids to extend its lead at the top of the UK clothing market.