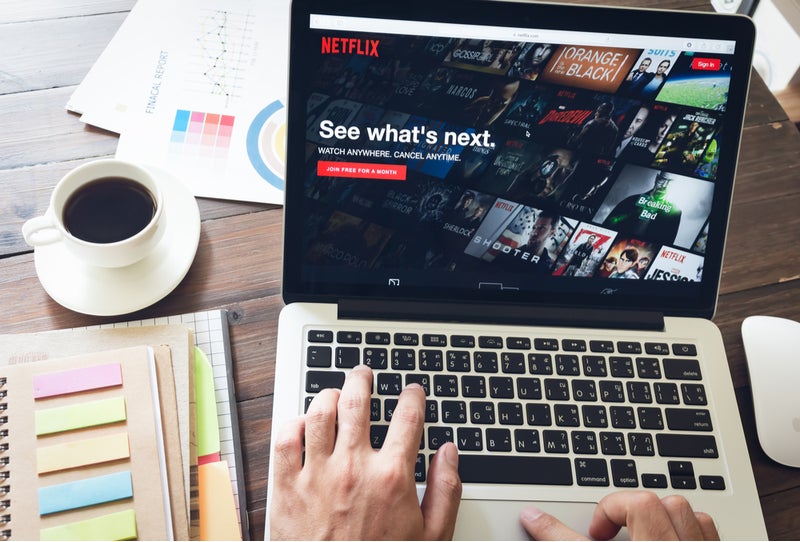 Streaming services continue to disrupt traditional satellite and cable TV, with Ofcom (the UK's Office of Communications) showing that there were 15.4 million subscribers in 2018.
The future of product placement
This is making traditional adverts on TV unprofitable and ineffective, as the route that companies traditionally looked for to effectively market their products via product placement is made redundant.
Consumers should expect to see more product placement in their favourite series in future. Product placement is an effective advertising tool as consumers don't feel targeted by it. Instead, they feel immersed in the plot and can relate to the character and the products being used.
According to Carat Media and Advertising Agency, 74% of Netflix subscribers would rather end their subscriptions than have to watch traditional TV-style advertisements. This implies that this method connects well with consumers and will be used more in the future.
Nostalgia marketing has been strategised for the last couple of years by companies and will continue to do so, as it has been successful with millennials. Forbes has deciphered that this method works well because 'impersonal' digital media has left an emotional disconnect with followers. On the contrary, embedded marketing makes consumers 'feel' and 'care' about something. Therefore, they are more likely to act upon these feelings and want to be involved with such products.
We've already seen the successful revival of failed products through product placement with Coca-Cola's 'New Coke' and Kellogg's 'Eggos' waffles on Netflix's 'Stranger Things' series. This is great news for consumers who are trying to immerse themselves in their favourite shows. In a similar vein, consumers should expect to see their favourite characters used in product advertisements and promotional material, with consumer loyalty and nostalgia driving this trend.
Consumers can expect to be bombarded with product placements in upcoming episodes across streaming platforms. PQ Media has estimated that product placement revenue will reach $11.44 billion in 2019. This means that consumers will be offered more limited-edition products through sponsorships, and will be able to connect better with the series that they love.
Brand placement, however, is becoming less subtle. For instance, Hulu has featured MillerCoors beer in 10 episodes of their 'Into the Dark' series, including a two-minute scene with multiple close-ups of the drink. Similarly, Amazon Video features HP laptops in multiple episodes of 'Bartlett'.
This could also mean that in future these brand and product sponsorships could absorb the hike in prices from such streaming services. This is inevitable as the business model for most streaming service providers means that they will need to increase the subscription price in order to increase profitability. Deterring from this in favour of product placement would help create happy consumers and, in turn, drive loyalty to the streaming service and series. Therefore, consumers would then be more likely to buy products associated with such brands.