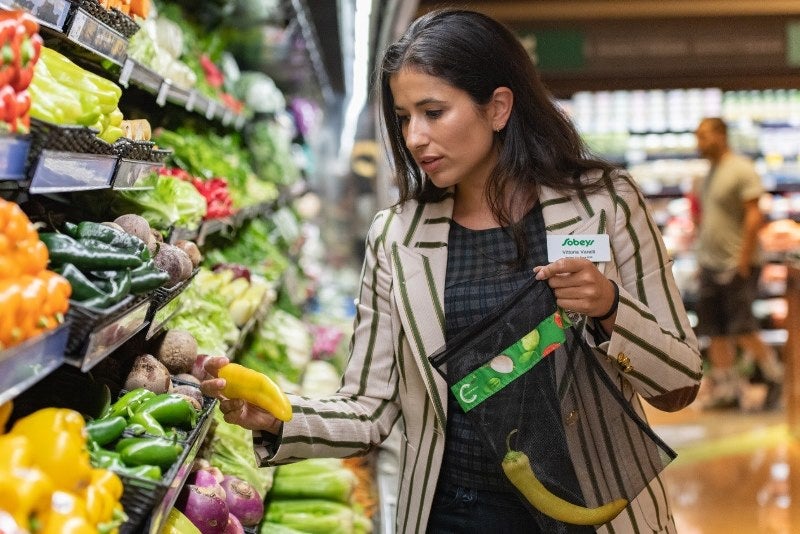 Amid growing awareness of the harmful effects of single-use plastics, retailers are keen to prove that they are acting responsibly and responding to consumers' concerns. A particularly popular solution is that of refill schemes.
In May, Morrisons announced a roll-out of  its 'buy bagless' fruit and vegetable aisles, which was followed in June by the start of the Waitrose 'Unpacked' trial, a proposition which mimics the offer of hundreds of independent refill stores across the UK. Consumers' willingness to change their shopping habits, along with potential margin benefits should encourage other retailers to launch their own refill sections.
Waitrose's trial was successful enough for it to announce a modest roll out, and more of their customers will have the chance to purchase loose unpackaged fruit and vegetables. In addition, they will be able to fill their own containers with goods such as pasta, rice, grains and cereals. 
A popular move
That middle-class favourite Waitrose is the first UK grocer to trial such an initiative is in line with a greater willingness among AB shoppers to change their behaviour. Yet a majority (71.3%) of consumers across all demographics would be willing to use a similar service (whether at Waitrose or another grocer).
After initial set-up costs, retailers could also benefit from selling certain goods unpackaged, with packaging presumably no longer a component of some cost prices. Waitrose has said the trial has resulted in cost savings, from goods arriving instore in re-usable containers.
Why oppose the scheme?
Of the consumers who said they would not use a refill shop, the main reason cited was an unwillingness to take containers to a store. The solution could be to provide shoppers with recyclable paper bags. Alternatively, stores could offer a discount as an incentive for bringing re-usable containers, as is now common in coffee chains for customers with re-usable cups. Such a discount could also help convince the 19.2% of consumers who believe it would be more expensive to buy goods unpackaged.
Encouragingly for retailers, the least-cited reason for not wishing to buy unpackaged items is a preference for branded products. This leaves retailers free to switch suppliers in search of the best margins, and should give them the confidence to use suppliers which are able to deliver in bulk instead of in packaging. It also allows them to worry less about customers' brand loyalty.
Perhaps it's little wonder some consumers are wary of shopping costs at refill stores. Across a number of basic items, shoppers at The Source Bulk Foods (which has over 50 stores in Australia and two locations in London) can expect to pay more than they would for the most expensive comparable product at Tesco. Market leaders across food & grocery and health & beauty should therefore be confident that by harnessing the scale of their operations, they can offer competitive prices on basic refillable goods.