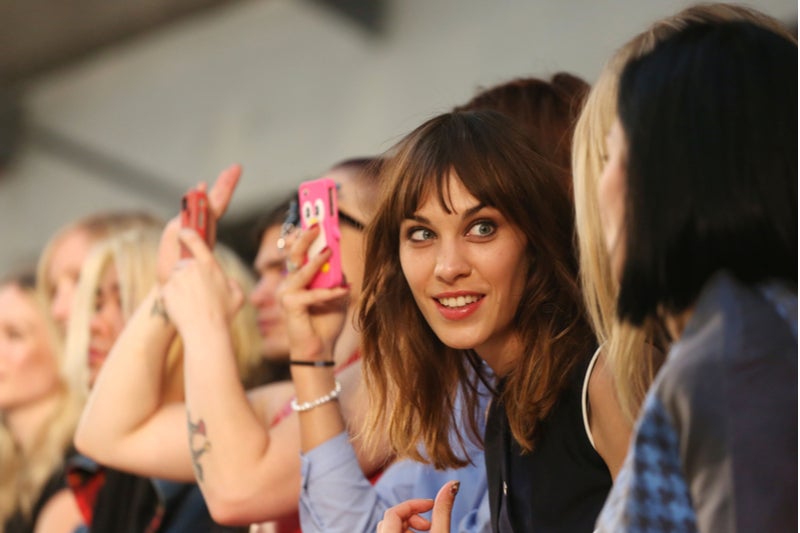 As a 100% carbon, water and waste neutral company, Los Angeles womenswear clothing company Reformation has become a firm favourite among sustainable shoppers keen to reduce their impact on the apparel industry.
The company has found a niche in the competitive fashion industry and its growth is being driven by the increasing demands of consumers to use ethical and sustainable brands.
Along this trajectory, Reformation has become a cult brand worn by celebs and influencers the likes of Rihanna, Alexa Chung and Bella Hadid.
Reformation states the company sources the 'most beautiful and sustainable fabrics possible', explaining that materials are placed in one of five categories depending environmental impact.
The company says: "We aim to make these standards as holistic as possible, taking into consideration water input, energy input, land use, eco-toxicity, greenhouse gas emissions, human toxicity, availability and price."
Moreover, according to the retailer's website, 75% of products will eventually be made from natural fibres that are rapidly renewable, plant-based and made using recycled material.
However, the company will need to achieve these goals as soon as possible as the competition is stiffening and, if outmanoeuvred, the niche in which it currently prospers will soon become very crowded.
International stores will help cement its position
Reformation has partnered with Global-e, a company that provides e-commerce services to various globally active retailers, in a bid to drive growth and open up its brand to international consumers.
Under these, just announced, arrangements Reformation hopes to reach consumers in over 200 destinations worldwide and provide shopping experiences adjusted to local market characteristics and preferences based on consumers' preferences.
Many businesses expand internationally to diversify assets, an action that can protect a company's bottom line against unforeseen events. In so doing the retailer can offset contractions in any single domestic market.
Selfridges will help entry into the UK market
In July 2019, Selfridges announced it had partnered with the eco retailer to launch a 120-piece collection in the UK.
Whilst many leading fashion retailers are trying to establish their position as eco-friendly, sustainable brands within this niche market, Reformation has a competitive advantage having followed this ethos since it launched.
The company must continue expanding internationally to generate growth as rivals are emerging, forcing the pace of change upward.
In recent years there has been a surge in apparel retailers offering an eco range. Spanish label Mango declared a commitment to eco-friendly fashion through its Take Action initiative. The company is aiming to achieve a self-imposed target for 50% of the cotton used in manufacturing to be sourced sustainably by 2022.
Similarly, in July 2019 Swedish brand Weekday released its SS19 collection that featured a range of clothes manufactured from 100% recycled materials.