Reliance Retail Ventures Limited's (RRVL's) consumer packaged goods (CPG) division, Reliance Consumer Products Limited (RCPL), acquired a 51% majority stake in Lotus Chocolate Company in late December 2022. In January 2023, RCPL and RRVL announced an open offer to purchase an additional 26% stake in Lotus Chocolate.
Lotus Chocolate manufactures chocolates, cocoa products and cocoa derivatives for industrial and consumer markets. The company's product portfolio comprises cocoa butter, cocoa powder, cocoa mass, chocolate, choco treats, plain choco paste, ice cream covers, drinking chocolate powder, chocolate sauce and chocolate ornamentals. Lotus Chocolate's popular brands include Giggles, Superr Carr, On and On, Kajoos, and Tango.
Post the acquisition, RCPL will infuse capital into Lotus Chocolate to accelerate its expansion into a complete confectionery, cocoa, chocolate derivatives and related products manufacturer. Moreover, RCPL's broad distribution network, spanning rural and urban India, can elevate Lotus Chocolate into a national brand.
The move is in line with RCPL's plans to acquire high-quality local brands and deliver daily-use products at affordable prices. The Reliance Group is on an acquisition spree for popular local brands, with the purchase of Lotus Chocolate coming hot on the trail of the acquisition of Sosyo Hajoori Beverages. The chocolate brand will enable RCPL to expand into adjacent spaces in the CPG sector, addressing different consumption needs.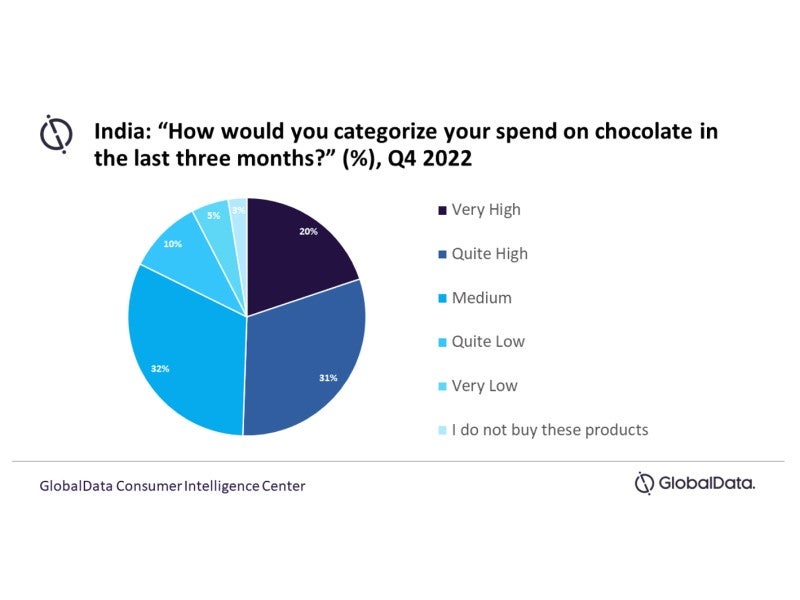 Consumer spending on chocolate is quite high in India. This is substantiated by GlobalData's Q4 2022 consumer survey, which found that 51% of Indian respondents had quite or very high spending on chocolate and confectionery. This indicates that Indian consumers are quality-conscious rather than price-conscious. Moreover, GlobalData expects demand for chocolate in India to expand in value by a CAGR of 9% over 2021-2026. This is incentivising CPG giants, such as RCPL, to enter the segment.
Lotus Chocolate can benefit from the growing localism trend due to the nationalistic fervour and the government's 'Make in India' campaign to support indigenous companies. Moreover, domestic brands are more agile in adapting their offerings to local palates and preferences.