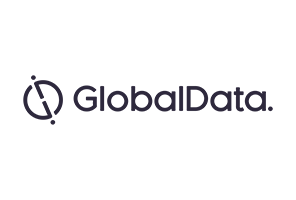 Embrace an open model
Generally, industries are shifting from hardware towards software and services. This monumental trend is happening across the board – thus banks need to open up and embrace this concept. By opening their platforms to third parties – banks can be vendor environment agnostic, roll-out new services faster via robust DevOps model and can even explore generating new revenue using APIs to deliver micro-services. The Open Model has far more advantages than before – empowering banks with service differentiation and gaining that extra competitive edge.
Promote a next-gen contact centre
For many banks, the common trend is to continually evolve the contact centre KPIs from average wait and call handling times to first call resolution. This is now moving towards zero contact resolution. Banks need to think two or three steps ahead, enabling a problem resolved even without the need for the customers to reach out to the Contact Centres or Customer Care Support. For instance, whenever a customer does not activate a credit card and eventually is denied a purchase at a POS – they will automatically receive an automated SMS with specific instructions on how to activate the card. This proactive approach can have a dramatic impact on improving customer service and reducing inbound traffic.
Consider new partners
More often than not, telecom operators are regarded as a competitor to banks, never as a viable partner. However, banks need to look at this from a different angle. Both parties have undeniably strong brands and immense customer footprint. By partnering together, both can effortlessly complement each other and offer new opportunities such as mobile POS, in-app purchasing and even m-payments with IoT. In this way, both parties can serve customers with new and value added services. Further to this, telecom operators have the advantage of offering location based services – thus opens the opportunity to banks with valuable actionable insights related to customer segments and demographics for example.
Customer Satisfaction vs Experience
A key highlight here is that customer satisfaction is measured through Net Promoter Score (NPS) or monthly customer churn rates – that are based on historical data. In contrast, these indicators are more of reactive and do not provide actionable customer insights. In an effort to be more proactive and ahead of the curve, retail banks need to leverage more of lead indicators that can provide predictive insights. The success of retails banks could be based on the whole customer experience from entering a branch or interacting with a mobile app. With the ever-changing customer behavior, banks will rely on lead indicators to make the necessary adjustments to be more adaptive.