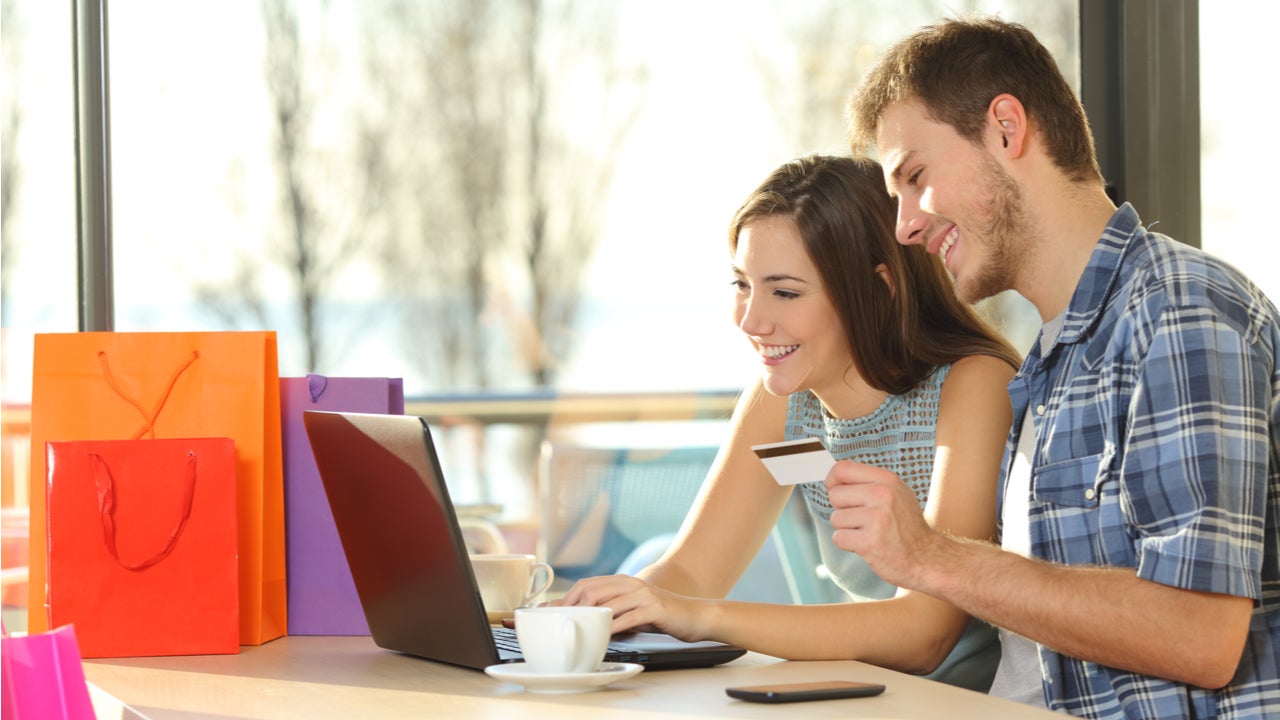 E-commerce was prominent among the top trends, which are the most mentioned terms or concepts among Twitter discussions of more than 150 retail experts tracked by GlobalData's Retail Influencer platform during the third quarter (Q3) of 2021.
1. E-Commerce – 1,621 mentions
The role of free shipping in acquiring new and retaining old customers, e-commerce company Amazon earning more in e-commerce sales than nine of its rivals in the US, and Twitter testing a shopping feature on brands' profile pages, were some of the popular topics discussed in Q3 2021.
Jeff Bullas, CEO of consulting firm Jeffbullas.com, shared an article on the psychology of free shipping and how it helps companies in acquiring new customers and retaining existing customers. The article noted that it is especially difficult for e-commerce companies to retain customers and thrive in an immensely competitive landscape, but free shipping can be a huge incentive to build brand loyalty. Amazon, for instance, has promoted the concept of free shipping with quick delivery services. Customers are, therefore, loyal in buying Amazon Prime membership that comes with free shipping for same day, two-hour, or two-day deliveries, the article detailed.
A survey conducted among 2,000 US retailers by user feedback solution provider Usabilla found that 58% of the consumers abandon their carts solely due to high shipping costs. E-commerce companies can reduce their shipping costs by choosing the right carrier, modifying their packaging, enabling online and prepaid shipping, and by buying shipping labels in bulk, the article noted.
In another tweet, Cyril Coste, founder and chief digital officer of Digital And Growth, a company providing coaching for executives on B2B influence marketing, shared an article on Amazon ranking the highest among US companies in terms of e-commerce sales. The company is expected to generate more than $367bn in retail e-commerce sales in 2021, which is five times the revenues generated by its immediate rival Walmart. Furthermore, the company's retail e-commerce sales are estimated to be more than the combined sales of nine of its biggest competitors.
The terms were also discussed by Glen Gilmore, principal of consulting and digital marketing firm the Gilmore Business Network, shared an article about how Twitter is testing a shopping feature on brands' profile pages. Companies can display their products to customers on their profile page just like social networking company Meta's (formerly Facebook) 'Shop' feature that allows customers to purchase directly from Meta and Instagram. The company is expected to test the feature with some US brands, the article detailed.
The Psychology Of Free Shipping and How It Drives Customer Retention #ecommerce #freeshipping https://t.co/Kesu1DEdfM pic.twitter.com/TOeQ8qd54Y

— Jeff Bullas (@jeffbullas) July 15, 2021
2. Pandemic and Covid-19 – 234 mentions
Caper's smart shopping cart helping customers and retailers navigate through the pandemic, new entrepreneurs focusing on digital experiences rather than physical storefronts amid the pandemic, and closing of fitting-rooms by retailers leading to increase in online sales as well as return rates, were some of the popular discussions in Q3.
Sean Gardner, an executive board member of Resourceful Nonprofit, a company providing consulting, technology and resources to non-profit organisations, shared a video on how the technology company Caper has introduced a shopping cart equipped with the latest technologies. The 'Smart' shopping cart features artificial intelligence (AI) and sensor technologies to scan and weigh the products selected and placed in the cart by customers. The cart also recommends products to the customers based on where they are positioned in the store and helps them to bag and check out without standing in a queue at a grocery store. The cart is currently in the pilot stage and is aimed at replicating the online shopping experience at offline stores, the video highlighted.
The terms were also discussions related to one-third of the new-age entrepreneurs focusing on providing digital experiences, rather than opening a physical space or storefront, according to an article shared by Brian Solis, a global innovation evangelist at software company Salesforce. The article detailed results of a survey conducted by Salesforce that found a total of 4.4 million small businesses to have been created in the US during the pandemic, which is a 24% increase from 2019. The survey also found that 61% of the businesses did not have a physical storefront. Furthermore, about 70% stated that their company was created based on technological innovations right from the start.
In another tweet on Covid-19, Lauren Thomas, a reporter at CNBC, shared an article on how the closure of fitting rooms due to Covid-19 restrictions is leading customers to purchase online and increasing online sales. The lack of fitting rooms, however, is also leading to an increase in return rates for shoes and apparel. A survey by research and advisory firm Coresight Research has revealed that 42.4% of consumers in the US returned their unwanted products, especially clothing, between March 2020 and March 2021.
The article further detailed that big US retailers such as Walmart are now focusing on fixing the issue of fitting rooms and reducing the levels of returns, which experts believe impacts the profitability of the product. Walmart announced in May that it will acquire virtual fitting-room company Zeekit, which will allow customers to upload a photograph, digitally check an apparel, and also receive a friend's opinion, the article noted.
This "smart" shopping cart is packed with artificial intelligence technology to let customers scan, bag, and pay all on the cart. Great retail tech for the pandemic. pic.twitter.com/X5kZKRpOxY #AI #ML #NLP #cnn @cnn #retail #sensors #SmartCities #SundayMorning #covid19 #dx #cx

— Sean Gardner (@2morrowknight) July 25, 2021
3. Artificial Intelligence – 119 mentions
Deploying AI and augmented reality (AR) in retail, how e-commerce marketers are benefiting from AI, and Walmart tracking stocks through AI, were some of the trending discussions on AI in the third quarter.
Trevor Sumner, CEO at retail marketing technology firm Perch, shared an article on what retailers must know before deploying AI and AR to engage with customers and create unique shopping experiences. Spanish apparel retailer Zara, for example, announced that it will introduce AR displays at its stores in April. The technology will assist customers in selecting and purchasing clothes by using their phones against sensors to view models wearing a range of clothes. High-quality data and understanding the structure of the data is important for deploying AI solutions, according to the article. Similarly, AR should be deployed in specific use cases such as visual diagrams depicting how products can be arranged in a store, or in warehouses to obtain digital information about products being shipped, the article noted.
The term was also mentioned by Jeff Bullas who shared an article on how AI is being used by e-commerce marketers to predict revenues and increase conversions. The article detailed how marketers can go from a reactive to a proactive approach to scale customer data, optimise resources, and drive intelligence for organisations. Technologies such as data mining, statistical models, and data modelling, for example, can predict future outcomes and help retailers in anticipating the impact of customer behaviour on their business and improve their decision-making process.
AI also trended in discussions about Walmart using AI to track inventories in a grocery store located in Levittown, New York. The technology also informs employees when items run out of stock, the article noted. The 50,000ft2 store has sensors and cameras that track the availability of products in real time and the need to restock when necessary. The company is also working on a technology that can identify spills, so that employees can be informed promptly.
Want to know how to successfully launch #AI and #AR in #retail? Check out this article in @BizTechMagazine, featuring an interview with yours truly. https://t.co/P4SeuvyyQu #retailtech #AugmentedReality #RetailMarketing

— Trevor Sumner (@trevorsumner) August 12, 2021
4. IoT – 100 mentions
Semiconductor company Qualcomm launching internet of things (IoT) as-a-service (IoTaaS) for more than 30 verticals, IoT deployments made by Walmart during the pandemic, and the next generation of IoT in retail being about marketing experiences, were some of the major discussions around IoT in Q3.
Glen Gilmore shared an article on Qualcomm deploying its vertical-specific IoT service suites for more than 30 verticals. Some of the verticals include smart retail, warehouse management, and traffic management. The service suites are expected to offer Bluetooth, Wi-Fi, and 5G connectivity services. The company also added upgrades such as automated device onboarding, customised user interface and drag and drop deployment for governments and enterprises that do not have big software development teams, the article noted.
In another tweet, Cyril Coste tweeted about IoT deployments at Walmart during the Covid-19 pandemic. The article noted that the retailer made revenues worth $559bn during the pandemic, up from $514bn in 2019. Analysts believe that the retailer's IoT strategy, which focused around increasing food quality and reducing energy costs, was a major factor in enabling the company to earn such high revenues. The company uses a cloud-based dashboard application to manage its inventories and to identify irregularities such as failures in refrigeration, the article detailed.
The term was also discussed by Trevor Sumner who shared an infographic on the role of IoT in the retail sector. He believes that the next generation of IoT will focus on improving marketing experiences rather than providing better data or insights to enhance operations. Experts believe that retailers still have an advantage with brick-and-mortar stores as consumers continue to prefer omnichannel experiences.
IoT can be leveraged to both digitise and personalise store experiences for consumers, the infographic detailed. Some IoT technologies that hold high value for US retailers include loss prevention sensors, data visualisation features, Radio Frequency Identification (RFID) for item-level inventory, predictive analytics, and sensors for tracking customer footpath. About 38% of the retailers have implemented loss prevention sensors, while 30% have introduced RFID for item-level inventory, the infographic highlighted.
Qualcomm rolls out #IoT-as-a-service for 30 different verticals | @ZDNet https://t.co/l56VCq6N0a | @Qualcomm #IIoT #cloud #retailtech #healthtech #energy #ManufacturingIndustry #CyberSecurity pic.twitter.com/ooutF4Btqy

— Glen Gilmore (@GlenGilmore) September 30, 2021
5. Digital Transformation – 75 mentions
Clothing retail company Gap acquiring e-commerce start-up Drapr and Covid-19 accelerating the digitisation of the retail sector, were some of the popular topics of discussion on digital transformation in Q3.
Brian Solis shared an article on Gap acquiring Drapr to provide shoppers with the convenience of choosing their outfits virtually and through 3D technology. The acquisition will help Gap to improve its store experiences for shoppers by providing a more personalised fit experience. It also helps accelerate the retailer's digital transformation efforts and builds on its BODEQUALITY initiative, which is aimed at providing innovative customer experience, the article detailed.
The term was also discussed by Tony D'Onofrio, the CEO of the consultancy company TD Insights, on how Covid-19 accelerated the digital transformation of the retail industry. The Voice of the Industry: Digital Survey conducted by retail trade association National Retail Federation found that 72% of retail professionals stated that the pandemic fast-tracked their company's digital transformation by nearly a year. The survey also found that 73% of retail professionals believed that the pandemic had increased their technology investments in the sector. Furthermore, the survey revealed that 58% of the professionals believe that Covid-19 gave them a chance to showcase and launch new technology-based products.
New in retail ⤵️@Gap announced it's acquired Drapr, a startup that leverages 3D try-on technology to help shoppers find their next outfit.

Not only will this improve the in-store experience, it gives Gap another push toward #digitaltransformation. https://t.co/IPJ0xXY6mm

— Brian Solis (@briansolis) September 8, 2021