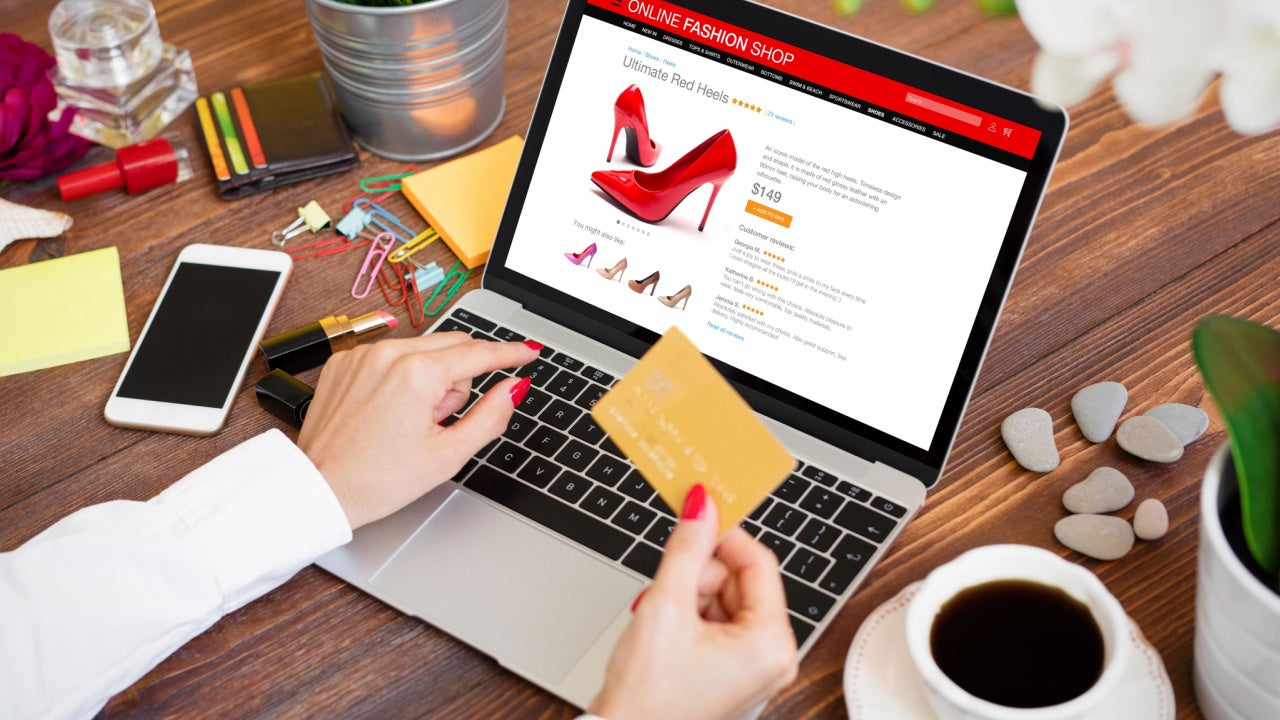 Retail Insight Network lists the top five terms tweeted on retail tech in Q2 2022, based on data from GlobalData's Retail Influencer Platform.
The top trends are the most mentioned terms or concepts among Twitter discussions of more than 166 retail tech experts tracked by GlobalData's Retail Influencer platform during Q2 2022.
1. Ecommerce – 1,033 mentions
Albertsons' supermarkets improving its digital business to meet the growing demands of online shopping, and Flipkart looking at advancing the electric vehicle (EV) transition in India, were some of the popularly discussed topics in Q2.
Barbara Thau, a retail and consumer trends editor, shared an article on North America's second largest supermarket after Kroger, Albertsons Companies, having to respond quickly to meet a 263% jump in digital sales from fiscal 2019 to fiscal 2021 during the two years of the pandemic. While all the supermarket chains under the US grocery company had been offering ecommerce for years, the company wanted to take it to another level when the pandemic hit, the article highlighted.
Chris Rupp, chief customer and digital officer at Albertsons stated that the goal was to broaden and modernise some of the old aspects of the technologies launched earlier, delivering three online must-haves, that is a lovable product, faster shipping, and differentiated experiences. An example of how the company added differentiation included its acquisition of recipe and menu-planning software that was integrated with the company's ecommerce apps, the article noted. This allowed shoppers to choose a recipe, add all the ingredients to their order, and quickly create shopping lists while planning the menus.
Discussions on the term also revolved around the online retail company Flipkart advancing the EV transition in India, according to the chief corporate affairs officer at the Flipkart group, Rajnessh Kumar. The company was committed at building a sustainable value chain in partnership with the government, ecosystem partners, and other stakeholders, Kumar tweeted. According to a new report, the high routine utilisation of vehicles and the large scale of operations made the ecommerce industry an ideal contender for commercially feasible EV transition in India.
2. Metaverse – 124 mentions
McDonald's forging a path for fast food into the metaverse and beyond, and skepticism around metaverse's potential impact on retailers, were some of the popular discussions in the second quarter.
Glen Gilmore, a digital marketing consultant, shared an article on the world's largest restaurant chain, McDonald's, looking to enhance both its marketing and customer experience through the metaverse. The article further detailed that the chain has filed for patents suggesting that the company is in on its way to developing 'virtual restaurants'. McDonald's is betting that just as customers meet and hang out in burger restaurants today, they will want to order food either from home or offices, while having logged into (VR) equivalents.
The company is also planning to sell virtual goods, which maybe in the form of branded clothing and other items that can be used in the metaverse to adorn avatars or customers' virtual homes. Its patent applications also reveal its interest in developing non-fungible tokens (NFTs) that would make its digital items built for the metaverse to be exclusive and limited, signifying that the company would be interested in producing collectibles or personalised promotional items, the article noted.
The term also trended in an article shared by Neil Saunders, managing director of GlobalData Retail, a consulting firm and retail research agency, on a report by the management consulting firm McKinsey, which revealed that about 64% of people are excited about shopping in the metaverse. However, Saunders believes that the metaverse technology may not be able to create $5tn in value by 2030 as touted by McKinsey, as many consumers were not aware of the technology and how it worked.
According to McKinsey, the metaverse could enhance the value for retailers by driving physical product sales, reducing the costs otherwise required for physical stores, and improving in-store experiences through personalised surroundings, the article detailed. Other studies, however, revealed that only 15% of consumers were aware of the metaverse, and 72% were concerned about their child's privacy, while 66% were anxious about safety in using the technology, the article highlighted.
3. Shoppers – 106 mentions
Full-price customers less likely to become bargain shoppers in the face of inflation, and Walmart's first quarter profits taking a beating as prices of food and fuel surged altering shoppers' behaviour, were some of the popular discussions in Q2.
Shep Hyken, a customer service and experience specialist, shared an article on attracting full-price customers in the face of inflation. Some experts believe that just because prices were surging, it did not imply that people who value convenience over cost are suddenly going to convert into bargain shoppers. Therefore, not every shopper fell into one of the two categories, and that many showed different behaviours for different product categories, the article detailed. According to a survey, US customers could be divided into three categories, namely convenience shoppers, who bought less than 40% of their purchases on sale; bargain shoppers, who bought more than 40% of their purchases on sale; and part-time bargain hunters, who fell somewhere in between.
Consumer demand largely outstripped supplied in the post-pandemic economy, thereby reversing the downward price pressure, the article noted. Therefore, for retailers looking to prevent returning to a period where foot falls and visits were dependent on falling prices, it was important to find the customers in their own markets, and court the convenience shopper wherever they were, the article noted.
The term also trended in an article shared by Anne D'Innocenzio, a retail writer, on surging inflation and supply chain blockages having dragged down Walmart's first quarter profits. According to the retail company, shopper spent excessively on food and other necessities during the early days of the pandemic, especially online. However, they have begun to depict pre-pandemic behaviours now, such as pulling back their spending online and going back to physical stores, the article detailed. Meanwhile, some shoppers bought game consoles and patio furniture in the latest quarter, but others moved to private brands from national brands, mainly in lunch meats, as they tried to avoid higher costs. Walmart also stated that shoppers bought smaller half-gallons of milk, compared to gallon jugs earlier.
4. Innovation – 96 mentions
Retail innovation likely ahead of a summer of dissatisfaction in the UK, and Flipkart's launch of a new innovation lab to discover the metaverse, NFTs, and web3 technologies, were some of the trending discussions in the second quarter.
Andrew Busby, global industry leader of retail at the software development company SoftwareAG, shared an article on retail being nothing short of resilient, and why the present cost of living crisis will drive technology innovation in the sector in the UK. Some experts have forecasted food prices to soar by 15% this summer, putting more pressure on households. Additionally, a 0.25% increase in interest rates announced to 1.25% in the UK, is likely to add to the consumer woes, the article detailed.
Despite the retail sector facing uncertainties ahead, experts claim that it will experience the most significant amount of retail innovation. For example, supply chains will be overhauled, bringing it closer to the consumer, and the internet of things (IoT) will play a critical role in increasing efficiency and reducing wastages, the article further noted. Inventory and demand management will also attract investments, with knowing what, where and when to have inventory becoming increasingly important.
Discussions on the term also included a tweet by Trevor Sumner, CEO at Perch, a retail marketing blog, on the Walmart-backed Flipkart having unveiled the FlipKart Labs that will focus on new technologies such as the metaverses and Web 3.0, including NFTs, and virtual immersive storefronts and play-to-earn.
5. Pandemic – 86 mentions
Americans stuck in an age of scarcity of products following the pandemic, and robots being used in an Athens sorting office to cope with the rise in online shopping driven by the pandemic, were popularly discussed in Q2.
Scott Galloway, a professor of marketing at the New York University Stern School of Business, shared an article on American sentiments being low even after jobs are plenty, and unemployment is back to pre-pandemic levels. While inflation was at its 40-year high, with wages not being able to keep up, it was the lack or unavailability of products that was making Americans more anxious. For instance, the share of items unavailable on store shelves was about 5% before the pandemic, but it's close to 12-15% or more today, the article highlighted. The US faced such a phenomenon in the 1970s, with long queues at the gas stations. However, two years into the pandemic, and Americans at all levels of incomes are experiencing shortages across a variety of products.
In the US housing market, for instance, there are few homes for sales, the article noted. As a result, real estate inventory is at its record lows. Likewise, car inventories are at extraordinary lows, forcing people to pay more than the sticker price, yet the colour or model they are looking for being unavailable. Similarly, grocery stores and restaurants are edgy about depleting stocks.
The term was also discussed in a video shared by Vladimer Botsvadze, a marketing consultant, on 55 robots deployed at an Athens sorting office to cope with the surge in online shopping caused by the pandemic. The robots process almost 168,000 packages every day, increasing sorting speeds by almost 250%, the video revealed. The robots typically weigh and scan the postal code on every parcel, and then drop the mail in the correct stack. They also take 15-minute breaks in every four hours to recharge themselves, the video demonstrated.
Robots are being increasingly deployed within supply chains to increase efficiency. For example, Chinese online retailer JD.com uses many self-driving robots to deliver packages to customers located across cities, the video illustrated.