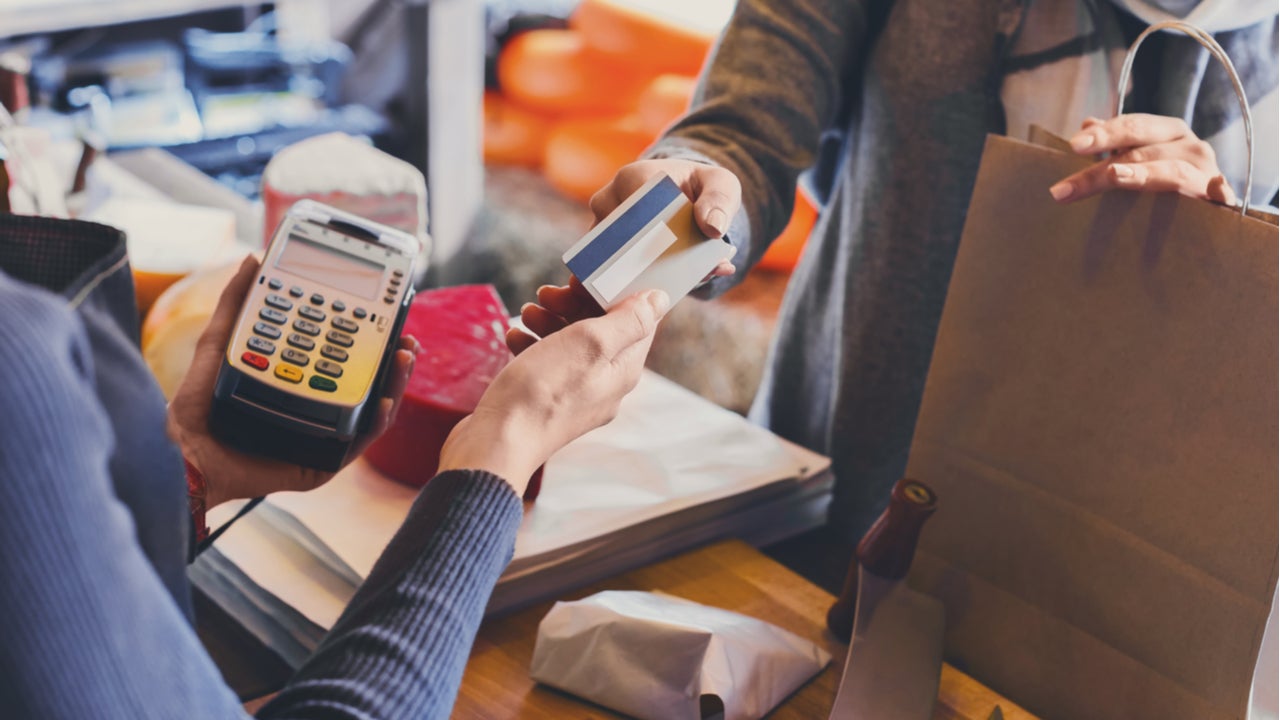 The top tweeted retail tech terms are the trending industry discussions happening on Twitter by key individuals (influencers) as tracked by the platform.
1. Stores – 1,289 mentions
Harrods' plans to open three new H beauty stores across the UK, personalisation at Kate Spade New York's stores, and low retail traffic in US retail stores were some of the major discussions that took place in the second quarter of the year.
Neil Saunders, managing director of GlobalData Retail, a retail research and consulting company, shared an article on luxury department chain Harrods' announcement of opening three new H beauty stores across Edinburgh, Bristol, and Newcastle in the UK. The announcement came after the huge success of the company's new format launched last year. The first two stores will be opened in Edinburgh and Newcastle in 2021, while the third will be opened in Bristol by early 2022. The three new stores will generate hundreds of job opportunities in the regional hubs of the UK.
Trevor Sumner, CEO of Perch, an interactive retail display platform, shared an article on personalisation tools in brick-and-mortar stores. Luxury design company Kate Spade New York, for example, launched the Make it Mine collection of personalised handbags. Kate Spade's stores include Perch-enabled display that detects the bag picked up by customers and immediately displays the configurator of that bag on the screen. Customers can select the straps, charms, and other accessories that they want to add to their bag and customise it.
In another discussion on stores, Jason Goldberg, chief commerce strategy officer at Publicis Groupe, an advertising and public relations company, tweeted on the shopping trends in retail stores in the US as analysed by Sensormatic, a retail technology solutions provider. The traffic in retail stores in the US declined by 20% during the first half of May 2021 as compared to 2019, according to Sensormatic's data analysis. Customers, however, are spending more during the fewer retail store visits that they are making, revealed the analysis.
🇬🇧 Harrods to open H beauty stores in Edinburgh, Bristol and Newcastle https://t.co/pxc6qL4Yjm

— Neil Saunders (@NeilRetail) June 25, 2021
2. e-commerce – 827 mentions
Amazon's annual Prime Day shopping event being scheduled earlier than usual, the 3Cs framework to boost e-commerce profitability, and how customer engagement can help traditional stores to differentiate themselves from e-commerce were some of the discussions that made e-commerce trend in Q2.
Lauren Thomas, a retail reporter at CNBC, a business and financial news website, shared an article on Amazon's annual Prime Day shopping event being shifted to early summer in 2021. The two-day shopping bonanza usually takes place every year in July, but the company organised the event in the second quarter of this year. Amazon planned to take advantage of July being a vacation month for many families who would be interested in spending online as well as attract back-to-school shoppers.
Another reason for shifting the event was to promote Amazon's fashion offerings as people would be more interested in purchasing new clothing and travel items as things returned to normal from the lockdowns imposed due to the pandemic.
Brick Meets Click, a consulting firm focused on the US grocery industry, shared a video on the three operational strategies or 3Cs to be adopted by online grocery stores to increase e-commerce profitability. The video detailed that the 3Cs are connection, control, and cost. Experts explained how the online delivery process should be made more convenient, interactive, and cost-effective for the consumers.
Online grocers should also put some control in customers hands by creating a more attractive and user-friendly interface, providing them unique offers, and options such as shoppable recipes. The video detailed how grocers can improve cost by cross and up-selling products and offering fulfilment alternatives and subscription services.
Another discussion related to e-commerce was shared by Cyril Coste, founder and chief digital officer of Digital and Growth, a digital marketing solutions firm, on how brick and mortar stores can gain a competitive edge over online-only stores by adopting a hybrid model. The Customer Satisfaction Index of Singapore indicated that customers who shopped via the online websites of department stores showed more loyalty than the customers of e-commerce sites such as Zalora and Groupon. A omni-channel presence could, therefore, benefit traditional brick and mortar stores, the article highlighted.
Amazon is moving its annual Prime Day shopping event up earlier in the summer.

Here's why the e-commerce giant is looking for a second-quarter boost and what it could mean for the retail industry $AMZN $WMT $TGT @juokaz @NeilRetail https://t.co/YeBFUbQ6FJ

— Lauren Thomas (@laurenthomas) April 30, 2021
3. Pandemic and Covid-19 – 467 mentions
Retailers and delivery service providers adapting to post-Covid trends, increase in retail vacancy rates after the pandemic, and post-pandemic trends in the retail market were some of the widely discussed topics in the second quarter.
Markus Peter, organiser of Connecta Bern, an annual event organised by Switzerland's national postal service Swiss Post, shared an article on how Covid-19 has impacted retailers and delivery service providers. The lockdowns induced by the Covid-19 pandemic led to a boom in e-commerce in the US where retail sales increased from 11% in 2019 to 21.9% in 2020, according to National Retail Federation (NRF), a retail trade association.
The growth in e-commerce has altered the trends in delivery services with customers choosing to get everything from groceries, home decor, and other products delivered quickly. Delivery service providers are adapting to the changing trends and safety concerns that consumers have by offering services such as leave at my door, and order ahead options enabling customers to order two weeks in advance.
Marsha Collier, an e-commerce expert, shared an article on the increase in retail vacancy rates post Covid. The decline of the traditional brick-and-mortar stores began during the housing bubble burst in 2006, leaving millions of workers out of work and increasing the debt burden on retailers. The emergence of e-commerce and companies such as Amazon further impacted the traffic to retail stores. The pandemic worsened these trends with retail vacancy rates reaching seven-year high in 2020 after major retailers announced the closure of more than 12,000 stores. Many of the malls were abandoned due to the closures and turned into vaccination centres.
The terms were also discussed in an article shared by Cale G Weissman, director of editorial products at Digiday Media, an online trade magazine, on the changes brought about by the pandemic in the retail industry. The article detailed how retailers are signing new leases, changing store layouts, and investing in technology. Retailers, for example, are trying to boost in-store traffic by offering discounts, freebies, and store events for vaccinated individuals.
Retailers, delivery services adapt to altered landscape

Meeting stay-at-home shoppers' demands during — and probably after — the COVID-19 pandemic: https://t.co/hQTzWLmzg1 via @NRFnews #logistics pic.twitter.com/fORM0qEnm8

— Markus Peter (@MarkusPeter) April 15, 2021
4. Sales – 267 mentions
Stimulus checks boosting retail sales in March, user-generated content being used to drive sales, and increase in retail sales in the UK were some of the discussions that took place around sales on Twitter in Q2 2021.
Anne D'Innocenzio, a retail writer at The Associated Press, an American non-profit news agency, shared an article on the surge in retail sales in the US during March as consumers used the $1,400-worth stimulus checks they received from the government. The retail sales increased to 9.8% in March from 3% in February, according to the US Department of Commerce. The sector with the most sales was sporting goods (sales up by 23.5%), followed by clothing (18.3% increase in sales).
Barbara Thau, senior features editor at CO–, a site developed by US Chambers of Commerce to provide insights to business owners, shared an article on the importance of user-generated content (UGC) and how it can be used to boost sales. UGC such as customer reviews and Instagram posts translates into higher sales compared to traditional marketing channels, according to the article. Content that features real people in real scenarios generates more traction among the consumers and helps in increasing sales and brand awareness.
Another discussion related to sales was shared by Sarah Butler, journalist at the Guardian, a UK-based news website, on how retailers in the UK recorded the highest growth in retail sales since 2018. Easing of lockdown restrictions and vaccination programmes boosted consumer confidence, according to data from the Confederation of British Industry, a non-profit membership organisation. Do-It-Yourself, furniture and carpet retailers witnessed increased sales between 26 March and 15 April. Consumers also made 4% more trips to supermarkets for the three months to 18 April, the article stated.
https://t.co/ld1wop4jSE Levi Strauss said shoppers are buying up wide leg and loose fitting jeans as they emerge from being stuck at home for a year. At Macy's, there's more demand for dresses as proms and weddings resume. And teen retailer American Eagle said sales are rising.

— Anne D'Innocenzio (@ADInnocenzio) April 15, 2021
5. Innovation – 141 mentions
The role played by robots in e-commerce, views on the future of retail, and an augmented reality shopping innovation by Farfetch and Snap were some of the trending topics discussed during the previous quarter.
Tony D'Onofrio, CEO and managing director of private security provider Prosegur's global retail business unit, shared an article on the increased use of robots in the e-commerce industry. Retailers are utilising robots for a range of applications including scanning shelves for stock-outs, moving products, and cleaning. A majority of 63% of the retailers said that the pandemic has led to the increase in usage of robots in warehouses, while 42% of them stated that robots usage has increased in stores, in a survey conducted by Brain Corporation, a provider of artificial intelligence (AI) software, and RetailWire, an online forum on the retail industry.
Brian Solis, global innovation evangelist at Salesforce, a customer relationship management software provider, shared his interview in which he expressed his views on the future of the retail in 2030. Solis noted that retailers will become experience designers in the future by employing the technologies such as computer vision, sensors, AI, and spatial computing. Consumers are expected to look for personalised experiences from retailers using these technologies, he added.
Innovation also trended in an article shared by Anne Marie Stephen, CEO of Kwolia, a strategic advisory firm, on an augmented reality (AR)-powered try-on application developed by Snap, a camera company, and luxury fashion platform Farfetch. The virtual try-on enables users to try various outfits using voice and machine learning-powered technology. The shoppers have the liberty to try on outfits and switch them by giving audio commands.
The Accelerated Rise of the Retail Machines https://t.co/oGkNJGD7ev THANK YOU @LPmag for publishing this latest #retail #innovation #leadership article. What role are robots playing in e-commerce?

— Tony D'Onofrio (@tonycdonofrio) April 26, 2021