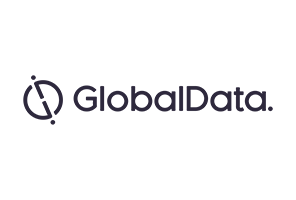 Poundworld, Poundstretcher and The Original Factory Shop's recent troubles do not spell distress in the discount market more broadly. These discounters fell short of offering a differentiated proposition and had insufficient buying power. In the next five years, the general merchandise discount market will become consolidated with retailers such as B&M, Home Bargains and Poundland taking the bulk of market share as small weaker players fall out the market.
The demise of Poundworld, Poundstretcher and The Original Factory Shop
Poundworld has struggled with growing costs stemming from rising import prices, increased minimum wage and increased business rates. With Poundworld's price points being rounded to the nearest pound it has limited flexibility to change pricing, resulting in squeezed profit margins. In some cases, Poundworld has left itself uncompetitive; for example, a bottle of TRESemmé Colour Revitalise shampoo is £3 at Poundworld compared with £2.69 at Superdrug and £2.95 at ASDA.
Other discounters have suffered too; The Original Factory Shop earlier this year had its credit insurance pulled and today announced plans to close 32 of its 224 stores and reduce rent on the rest of its store estate via a company voluntary arrangement. Poundstretcher's credit insurance has also been reduced – indicating another discounter in turmoil.
Discounters ditch the high street for retail parks
Yet the future of the discount market is bright, with double digit forecast growth between 2017 and 2022 (excl. grocers). B&M and Home Bargains will drive a significant proportion of this growth as they work towards attracting more affluent shoppers and improve product ranges, such as B&M's introduction of frozen food instore. Rapid and ambitious expansion plans of these retailers – opening 40-50 stores per year – will also bolster growth. These larger discounters all have greater leverage with suppliers, meaning rising import costs can be better negotiated.
Store formats are also changing. UK discounters originally expanded in local town centres in the mid-noughties. As footfall continues to decline on the high street, general merchandise discounters have shifted towards large out-of-town stores with wider ranges – creating destination appeal. With Poundworld likely to leave the high street in 2018, Poundland will benefit from being the only major discounter with a strong presence in town centres. However, even Poundland operates some retail park formats and, perhaps, as footfall on the high street becomes increasingly scarce, discounters will leave the high street altogether.