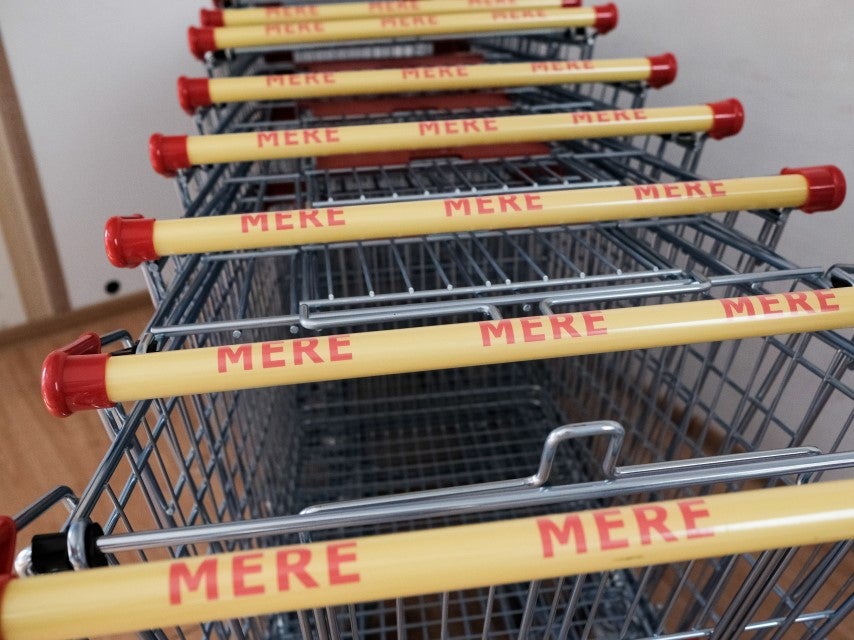 Russian supermarket, Mere, has identified the UK as the next European market it aims to launch in. With stores largely located in eastern Europe, Mere will open its first UK store in Preston, Lancashire, in June. The supermarket chain has become renowned for its super cheap prices and openly claims it will undercut existing UK supermarkets by 20% to 30%.
Mere has announced a no-frills model that will see suppliers deliver directly to stores that will staff just eight employees per branch. Each self-service store will also avoid selling items such as newspapers, magazines and other premium-branded goods in an effort to minimise costs. Mere's arrival in the UK will instantly pit the retailer against well-established 'affordable' rivals of LIDL and Aldi, reflected in its choice of other confirmed store locations in Wales and Yorkshire. The retailer appears to have made a calculated decision to focus on towns and cities outside of London, perhaps learning from another soon-to-be rival, Bradford-based Morrisons, which initially focused on serving the north of England, prior to the acquisition of Safeway, which gave it a wider presence across the country.
According to GlobalData's 2021 Q1 UK Consumer Survey, almost a quarter (24%) of UK consumers associate 'good value for money' in food products as being low in price or cheap. Low prices consistently rank second-highest among British consumers across all food categories, after 'high quality'. This implies value is derived from shopping for bargains, but not at the detriment of good quality produce. It will be important for Mere to understand this sentiment and establish a unique selling point beyond merely low prices.
Perhaps one approach will be support for local producers, and especially agricultural players such as animal husbandry and aquaculture. European-made goods account for up to 90% of Mere's range, implying a strong investment in continental-based businesses. The UK's exit from the European Union is another factor that will likely motivate direct investment in England, Scotland and Wales. The added red tape and extra costs now associated with imports from Europe will discourage deliveries from neighbouring countries; particularly as Mere's unique selling point is keeping prices low.
It remains to be seen what strategy the retailer will deploy beyond rock-bottom prices, as well as how well-received the supermarket will be beyond its initial novelty. Other low-cost rivals like Aldi and Lidl have become hugely popular, in part, due to development of an award-winning, high-quality private label range. Over time, Mere may find it has to also adapt its business model to serve UK consumers that seek more than cheap prices.