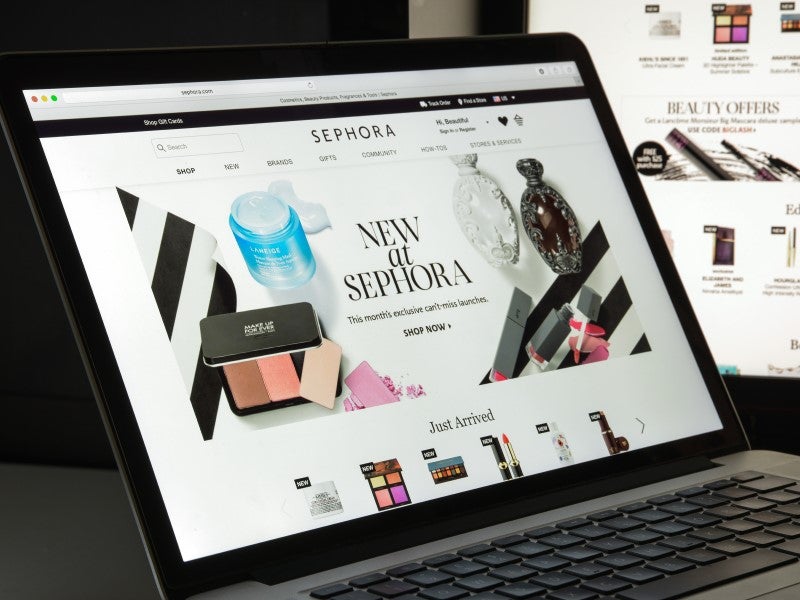 Sephora's UK website re-launch earlier this week has been blighted with problems, disappointing customers that were excited for the beauty giant's return, and, unfortunately, this is likely to be the start of a bumpy road for the LVMH-owned retailer as it faces tough competition and frugal British consumers.
Very few major international retailers have successfully launched in the UK market in recent years (failures include Forever 21, Best Buy and Bunnings), likely because the retail landscape is well-established with mature players that have a stronghold on sectors and prospective new entrants have not had enough of a clear USP to warrant the effort and cost of launching abroad. As well as attempting to try and steal share from specialists, online pure-plays and grocers in a developed market, Sephora's return comes at a time when there is very little available shopper spend to go around. UK inflation is at a 40-year high, consumers are prioritising essentials and cutting back where they can – almost half of UK consumers intend to buy fewer beauty items or stop buying these products altogether in response to rising prices, according to GlobalData's survey conducted in early October.
There is undoubtedly hype around Sephora's return with young consumers eager to shop with the beauty retailer they have visited in France, the US or the many other countries it operates in, but there is stiff competition from UK players that have been improving their propositions in the last few years. Market leader Boots has introduced beauty halls and upped its game with the contemporary, in-demand brands it now offers in its bigger locations, and online pure-plays, such as Cult Beauty, Look Fantastic and ASOS, have improved their shopping experiences, loyalty schemes and brand choice. Sephora has the benefit of building upon Feel Unique's platform and customer base, which it snapped up last year, but it will have to ensure it offers impressive and exclusive brands if it is to stand apart from its competitors.
As the ninth biggest retailer in the US health and beauty market in 2021, with a 0.8% market share, and the 11th largest in France, with a 2.0% share, Sephora is a strong force in the industry, backed by one of the top global health and beauty companies, but the retailer must not underestimate what it is up against given the market conditions. Launching its website around six months before any stores will help it to learn about UK shoppers' purchasing habits, but it must also consider which instore elements will drive performance, such as services, events and technology – all of which will be needed to create an engaging shopping experience.