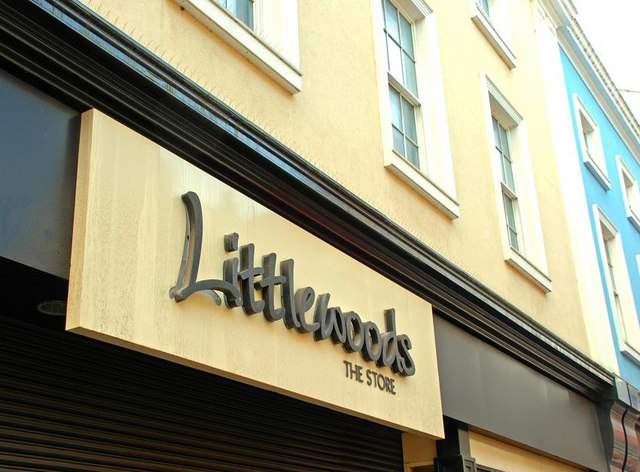 After a lack of interest put the brakes on a sale, and a slew of high-profile exits, Shop Direct finds itself at an important crossroads. While the company is undoubtedly a high achiever in the retail sector, what remains questionable is the future of beleaguered catalogue heritage brand Littlewoods . The brand's total sales (including financial services) have slumped 31.7% between FY2012/13 and FY2016/17 to £666.4m, roughly half of stablemate Very.co.uk 's sales – a brand that has been around for less than a decade. While Littlewoods is still making a sizeable EBITDA contribution – £158.9m in FY2016/17 – Shop Direct must consider just how much mileage the brand has left given its diminishing appeal.
Shop Direct heralds Littlewoods' loyal customer base, with 1.34 million active customers in FY2016/17, however the notable proposition overlap between Very.co.uk and Littlewoods means it makes sense for Shop Direct to migrate Littlewoods customers onto The Very .co.uk platform. Furthermore, given the prolonged downward trajectory of Littlewoods' sales, this must happen in the near future, before it becomes too much of a burden on the business. Given that shoppers can access Littlewoods' flagship private label collaborative range with Myleene Klass on the Very.co.uk site, and Shop Direct already has experience of migrating customers of its former brands Woolworths , ISME and K&AMP ;Co to its current sites, the move is wholly feasible.
Note: Littlewoods sales include Littlewoods.com and LittlewoordsIreland.ie; Very.co.uk sales include Very.co.uk and VeryExclusive.co.uk. Sales include both retail sales and revenue generated from financial services.
The challenge in such a move rests on Shop Direct's USP – credit. Littlewoods is known for its enhanced credit offer, with account holders able to set up weekly fixed payments. Any brand consolidation would need to ensure that access to its range of credit options could be maintained for existing shoppers, or indeed made available to all Very.co.uk shoppers – further increasing the accessibility of its retail offer.
Though Shop Direct is recognised for its focus on digital innovation, mobile, personalisation and a seamless shopping experience, it is keeping one foot in the past by not biting the bullet and axing Littlewoods. While the Littlewoods name holds significant brand resonance among UK shoppers, much like nostalgic brands Bhs and Woolworths before it, Shop Direct should move on and wind up its 'managed decline' of the brand. With current CEO Alex Baldock leaving in summer 2018, the question of what to do with Littlewoods presents an opportunity for his successor to make their mark and further modernise the business by opting to focus on core brand Very.co.uk.