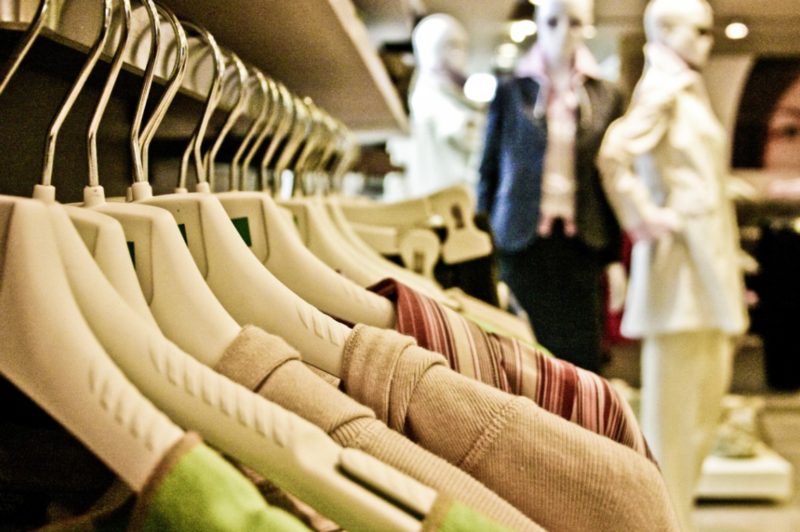 The demand for fashion to be fully accessible has led to the increasing influence of social media in the clothing shopper journey. 30.4% of UK clothing shoppers use social media to inspire their clothing choices, up 2.5% on the previous year. As a result, retailers must respond by having an active online presence across different platforms and take full advantage of changing consumer behaviour by using social media as a means of connecting with shoppers and improving shopper engagement.
Facebook is the most influential of all social media outlets with 44.7% of clothing shoppers using this channel, increasing to 48.0% among female shoppers. This more established social network allows the shopper to navigate from click to purchase through a personalised shopper journey, owing to targeted advertisements.  However, retailers must ensure they consider the best sites to promote their products on based on customer demographics.
Younger, fast fashion retailers such as ASOS and Topshop are best placed to utilise Instagram where 30.2% of 16-24 year olds are inspired using this social media outlet. Conversely, retailers such as Debenhams and Marks & Spencer's should focus their efforts on Facebook, as this is the most influential platform for 35-44 year olds, with 49.5% being influenced with this social media network. Retailers must ensure they show fully styled outfits and create editorial or shopper generated content for their social media platforms, thus staying top of mind with shoppers and cementing their presence within the consumer shopper journey; therefore, driving usage and satisfying consumer demand for quick access to clothing.
Social media has become a lucrative marketing tool where shoppers are turning to social feeds and bloggers to discover the latest trends and covet must-have items. Increasingly, shoppers are not just turning to social media for inspiration but also to purchase; this trend is supported with Instagram's recent launch of its shopping function. Therefore, retailers must react by utilising the shopping capabilities social media networks offer. Clothing players must create a seamless shopping experience by implementing processes where items are automatically added to the shopping basket when clicked on via social channels, removing the need to divert away from the social media platforms to access retailer websites.
For more insight and data, visit the GlobalData Report Store – Verdict Retail is part of GlobalData Plc.