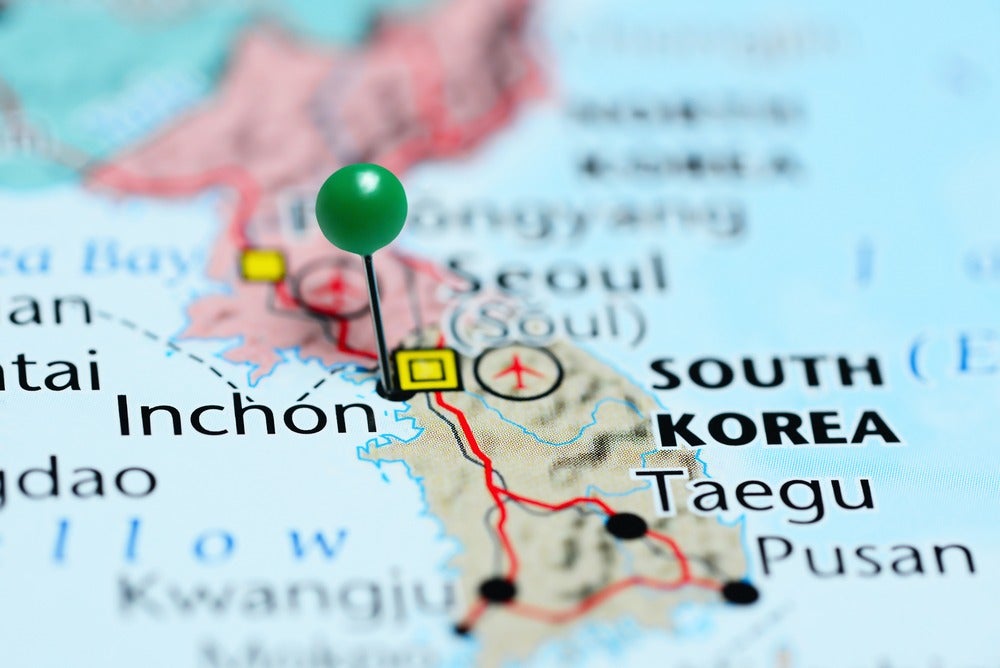 It is a problem that analysts looking into the demand for baby food have encountered time and time again: the problem of the falling numbers of live births, to the point where it falls below replacement level.
While obviously in the short term this has implications for the baby food sector, in the longer term, it has wide-ranging effects on the structure of a country – essentially moving to a grandparent based society.
South Korea fertility rate: immigration
According to a 2018 Global Burden of Diseases analysis, those countries affected will need to consider increasing immigration, which can create its own problems, or introducing policies to encourage women to have more children, which often fail.
South Korea is a country which has been grappling with the issue of declining fertility rates and a rapidly falling birth rate for the past decade.
According to a recent GlobalData report, the South Korean government is committed to taking action in order to try to meet its fertility rate target of 1.6 by 2020, although by 2017 the fertility rate had dropped to 1.05, the lowest rate of all OECD countries and in 2018 it is expected to have dropped below 1.0 births per woman.
South Korea, fertility rate, 2007 to 2017
Source: GlobalData
Over the past decade, the government is reported as having spent a total of over 200 trillion South Korean won (US$177 billion) on measures to encourage women to give birth.
South Korea fertility rate: incentives
At the end of 2010, for example, it announced a 77 trillion won ($69 billion) investment for 2011–2015. Measures included support for working mothers, including increased maternity pay and the right to flexible working patterns.
The main components of this set of incentives were: • Female workers with children under the age of six were entitled to a year's maternity leave, paid at 40% of their monthly salary; maternity pay was previously capped at 500,000 won ($450) • Women with children have the right to shorter hours, with the income shortfall compensated for by childcare subsidies/maternity pay • State payment for daycare and kindergarten for children up to the age of four for families with a monthly income below 4.4 million won • The government pays the high school tuition fees for second children born from 2011 onwards • Soldiers on national service are transferred to the reserve forces if their wife gives birth • Banks are instructed to give preferential interest rates on loans to families with multiple children
In 2014, the government further increased funding of the country's programme to improve the birth rate, allocating a budget of $13.9 billion. This marked an almost sevenfold increase in spending since 2006. As part of the 2014 initiative, the government also lowered tuition fees for education, which can take up a large part of household spending, thus discouraging people from having multiple children.
South Korea fertility rate: measures
In August 2016, the government made "public appeals" to couples to have more children. It also announced that the state would give financial support to any couples seeking fertility treatment. From July 2017, couples receiving fertility treatment have also been guaranteed three days of unpaid leave.
Other measures introduced in 2016/17 include: • Increased paternity leave for fathers of second children • Priority admission to public childcare facilities for families with three or more children • In late 2017, it was announced that from mid-2018 prospective mothers could take up to a year of maternity leave before childbirth • From 2019, the government plans to raise the financial assistance for the period after the first three months of maternity leave from 40 per cent of regular pay to 50 per cent • From 2020, pregnant women will be able to work two hours fewer per day with no loss of earnings.
Following the revelation of even lower birth numbers in 2017 and the first three months of 2018, the government, in conjunction with management and labour unions, has again been urgently discussing how to lessen the barriers to childbirth, but no further concrete measures have yet emerged.
Whether the government can be more successful in boosting the birth rate than it has been in the past is open to question. It is a case of watch this space.