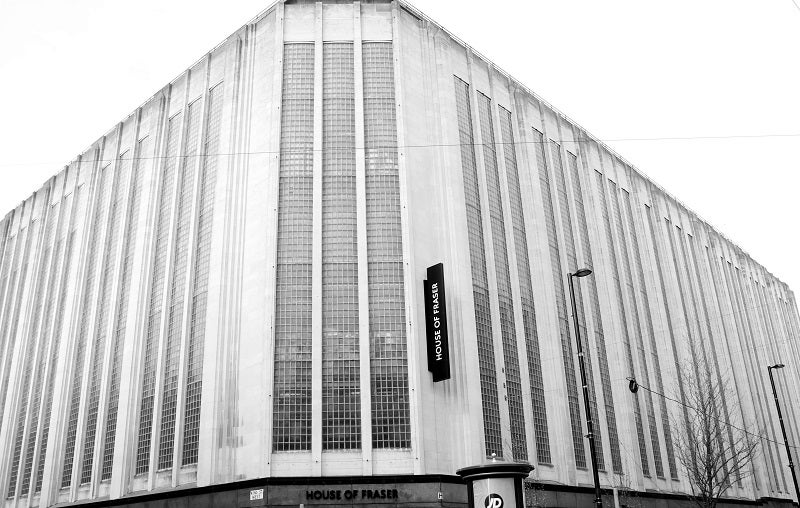 Following Mike Ashley's admission that Sports Direct's acquisition of House of Fraser was a mistake, the future continues to look bleak for the failing department store. In order to salvage something from its purchase, Sports Direct must act quickly and make significant changes, by dedicating a specific management team to focus on House of Fraser away from the distractions of its other businesses and any more potential new acquisitions. Despite its long heritage, there is no longer a need for House of Fraser in its current state and as consumer trust in the brand has been lost, it requires urgent remodelling. Here are three ways Sports Direct could transform House of Fraser.
1) Convert unwanted House of Fraser stores to Flannels
Given Sports Direct has ambitious expansion plans for Flannels in the next few years, some of the poor performing House of Fraser branches should be transformed into Flannels, in areas where there is demand for branded designer fashion. As Flannels units are often 10,000–20,000 sq ft in comparison to House of Fraser's much larger stores, the extra unnecessary space should be used as flexible office space or leisure options, mirroring Debenhams' strategy. Although the premium brand stockist does not need the planned 100 locations, it is logical to open more stores considering its success – Sports Direct's premium lifestyle division's turnover rose 26.3% in FY2018/19 and we expect much of this growth to be driven by Flannels.
2) Trial a handful of Frasers stores
Mike Ashley's initial vision to turn House of Fraser into the 'Harrods of the high street' has a chance of success via its idea for a revamped Frasers chain. However, Sports Direct must start with a trial, converting just a few of the current House of Fraser stores in a range of locations, such as a supermall or city centre. It is unlikely that many of these shops will be needed given the struggles of the department store players, though a small number of Frasers would appeal as they would be more unique, making them similar to thriving destination luxury stores like Selfridges and Harvey Nichols.
3) Close unsalvageable stores
Since Sports Direct has admitted that some stores are not profitable even without any rent being paid, it is unlikely that these locations can be turned around. The dire performance shows the lack of demand for House of Fraser and potentially any premium department store in the area. These stores should be exited quickly and property owners should consider other uses for the likely large branches, potentially breaking these up into smaller units that will appeal to a wider range of tenants.