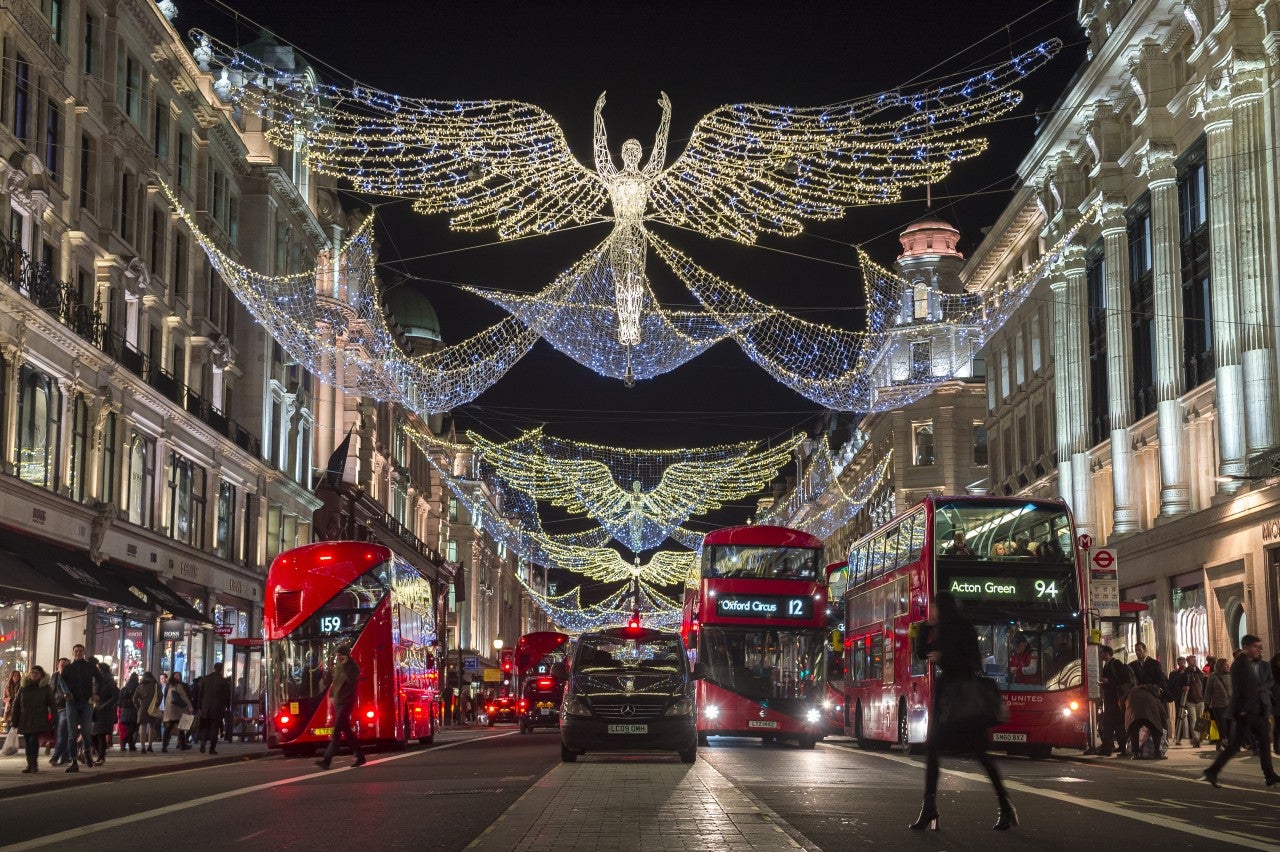 A huge increase in food retail spending this Christmas will see overall retail spend up 2% in the golden quarter compared with last year. While this ostensibly looks like good news, this Christmas will be notable for some very contrasting performances by retail sector. Consumers are preparing for a stay-at-home Christmas, boosting spend on food, homewares and furniture, at the expense of gifting, beauty and, most dramatically, clothing & footwear which will pay a heavy price for Covid-19's impact on the party season.
Christmas 2020 will be all about the home – shopping from home, delivery to home, eating at home, and spending on home. Online shopping will be more important than ever with 73.9% of consumers expecting to use the online channel for Christmas shopping compared with 63.9% expecting to use physical shops. We also expect click & collect to be less important this year as consumers are more likely to be at home during the day to receive deliveries, and less likely to want to venture out to collect packages. We also expect to see more gifting delivered directly to recipients through online purchases, as shoppers expect to spend less time visiting family and friends because of Covid-19 restrictions.
The BRC has urged consumers to start Christmas shopping early, and this appears to be happening, with almost half the respondents (48.6%) to a GlobalData survey claiming to have already begun, compared to 30.8% at the same point last year. This may increase Black Friday participation this year; while the discounting event will be even more dominated by online than previous years, 39.7% of shoppers expect to buy something on Black Friday, versus 28.9% prior to the event last year.
Many will be in a precarious financial position due to unemployment, dampening Christmas spend, but many will find that the pandemic's restrictions on spending opportunities have left them with a surplus of cash, and may be tempted to spend for Christmas in a bigger way than usual. Much of this surplus spend is being directed into home investment, but parents may also feel a desire to spend more on gifts for their children in a determination not to allow the virus to dampen the occasion for them.
Food & grocery +12.9%
Consumers continue to shy away from hospitality and foodservice locations and transfer grocery spend to traditional retail operators. With news that peak online delivery slots are already at a premium for some major supermarkets and customers wanting to limit the number of visits to stores, we expect to see basket sizes increase dramatically on last year, and for larger, out-of-town locations to benefit from consumers with a defined shopping mission wanting extra physical space to shop in. With volumes soaring, retailers have little incentive to raise prices, and inflation is expected to remain broadly flat on 2019. As value and price rise in importance as purchase motivators, several of the larger operators (including ASDA, Tesco and Morrisons) are repositioning their offers to be more in line with the discounters (i.e. less promotions and more everyday value options).
The lack of festive parties will take the shine off beauty spend in Q4, limiting self-treating and impulse buys. The shift to home-working and social restrictions has demolished demand for fragrance this year, but specialists must seize on its status as a go-to Christmas gift, playing on sentimentality and the ease of replacement purchases online. Discounting will remain rife in the sector, especially among troubled department stores and major high street specialists seeking to compete with the ever-impressive online pureplays. As the online channel becomes the first port of call for many in the run up to Christmas, especially now that physical shopping is less easy, retailers must focus on enhancing product and brand discovery online to drive up basket sizes. The autumn/winter resurgence of Covid-19 will, undoubtedly, help support spending on health and wellness products in Q4 as consumers strive to protect themselves and their families.
Clothing & footwear -16.6%
It will be a tough Christmas for fashion retailers. The sector's biggest hit will be from the lack of Christmas parties, which will deem party dresses irrelevant and cause big problems for the likes of Quiz, ASOS and Topshop who usually have a large offering of sequinned and embellished styles, while fashion is also likely to fall on the list of gifting choices over the period in favour of sectors which have proved more popular throughout the pandemic. Though retailers will, undoubtedly, have plenty of stock to discount during Black Friday, the fact that 2020 has been so promotionally heavy already will likely mean that the event will lack special appeal, preventing shoppers from seeking out bargains. However, online clothing & footwear spend is forecast to grow by 20.6% in Q4 2020, as consumers will remain cautious about visiting busy shopping locations in the run up to Christmas and will instead prefer to shop for gifts from the safety of their own homes.
Electricals -5.7%
The electricals sector is forecast to see significant declines in Q4 2020. With spending pulled into H1 2020, the latter half of this year will be tough for retailers to weather. Demand for major kitchen appliances and home-office equipment are among the key categories that have driven this shift in electrical spend as more consumers prepared to work from home at the height of the Covid-19 pandemic. These categories still boast numerous out-of-stocks, with retailers stating delays until January 2021, ensuring even where there is appetite for big-ticket items, electricals retailers are struggling to capitalise. Online will fare better than offline as it will be boosted by Amazon Prime Day, which occurred in Q4 for the first time.
Home +4.4%
Consumer spending continues to divert to Home from now-unavailable activities, such as holidays, hospitality, and group activities. The longer the pandemic goes on, the more time we spend at home, and inevitably we want to enjoy our homes as much as possible. The strong demand for homewares and furniture seen in the third quarter is expected to continue into the fourth. So, despite the poor economic outlook and the employment uncertainty that pervades, we are intent on spending on the home. Even big-ticket items, that would usually see reduced demand in a downturn are performing well, especially sofas.