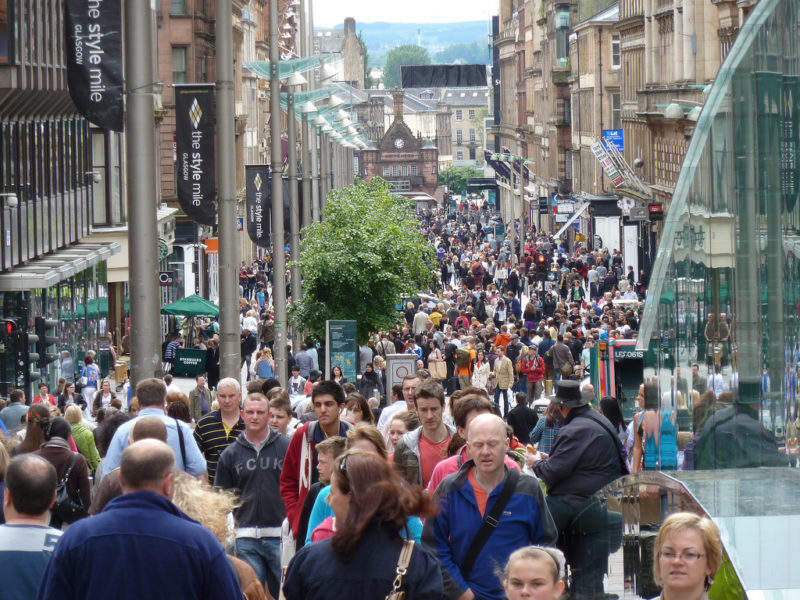 Stores are still a key part of the multichannel shopper journey; physical store sales accounted for more than 80% of total retail sales in 2017, though this is decreasing as online sales continue to rise. While stores will continue to complement online growth, they will remain more important in some sectors, such as food & grocery and health & beauty, compared to sectors such as books and electricals.
Despite rising operating costs and declining footfall, stores are vital to support the online channel as consumers often want to browse products instore before making a purchase online. Stores also provide a convenient location for shoppers to pick up online orders. These sales drive additional quantifiable value for stores, and therefore the true value of stores will continue to increase out to 2023, particularly as click & collect sales continue to grow rapidly.
While online sales have grown at a fast rate, rising 60.9% between 2012 and 2017, physical sales still dominate the retail landscape for many sectors and these are an invaluable brand touchpoint for many retailers, contributing to spend via the online channel. Stores are often the most convenient way to pick up low-value essential items or to browse and purchase big-ticket items, as shoppers often feel more comfortable buying instore.
In 2017, store sales accounted for 83.3% of total retail sales, with food & grocery, health & beauty, DIY & gardening and homewares having the highest proportion of store sales. These sectors, which have a low online penetration, add little to the true value of stores. This is because the value of click & collect sales and online sales that have been influenced by shoppers browsing instore first is quite low. Furthermore, as stores are so essential to these sectors, we have seen less store closures so far in 2018, when compared to other sectors.
However, sectors with a higher online penetration, such as electricals and clothing & footwear, benefit more from higher click & collect and online store-influenced sales. These sectors are more at risk of company voluntary arrangements (CVAs) as increasing online sales are eroding store sales. Therefore, retailers must continuously look at rationalising their store portfolios as online sales continue to grow and ensure the remaining branches are real destinations for those who wish to browse products and convenient locations for online shoppers wanting to collect instore.
Clothing & footwear dominates the click & collect market, accounting for 58.5% of spend via the channel in 2017, while electricals comprised 20.2% of click & collect sales. Click & collect sales are forecast to rise 44.6% between 2018 and 2023, adding considerable worth to the true value of stores, particularly for these aforementioned sectors. However, if retailers start to close even more stores, shoppers would likely use third-party pickup more if these locations are more convenient and even free to use.
Food & grocery, DIY & gardening, health & beauty and homewares will remain the sectors that benefit less from click & collect and online store-influenced sales out to 2023. Although health & beauty and homewares will experience rapid growth in their click & collect sales to 2023, online store-influenced sales will weaken as shoppers continue to gain inspiration from social media, and these sales will still pale in comparison to the high value of physical store sales.
For more insight and data, visit the GlobalData Report Store – Verdict Retail is part of GlobalData Plc.