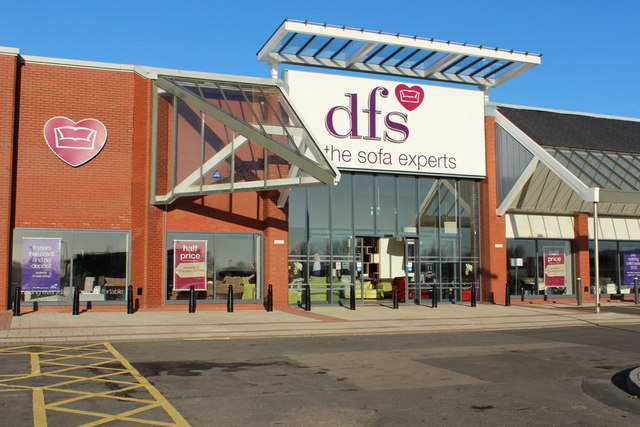 Ian Filby, CEO of DFS, is stepping down in November 2018 after eight years, to be replaced by Tim Stacey, the current chief operating officer. Stacey's initial focus should be on strengthening DFS' core offer.
DFS should be commended for shifting perceptions from being a value retailer to appealing to a more affluent customer base. However, its weak 2017 performance indicates gains made among these shoppers were more than counterbalanced by its core shopper going elsewhere. Stacey must now rebalance this through communicating the value and quality of DFS' offer. The competition at the value end remains intense with ScS and IKEA and Harveys establishing an everyday low price model. DFS must move quickly or risk having its base eroded further.
Ian Filby has had a successful tenure as DFS' CEO, the retailer consistently gained furniture and upholstery market share between 2010 and 2016 and floated the business in 2015. The upholstery specialist was able to make gains by extending its range and customer base, supported by prudent acquisitions, such as Dwell, Sofa Workshop and Sofology, and third-party partnerships. Other initiatives, such as developing online and linking it to stores, converting on-site storage into selling space and partnering with Team GB for the Summer and Winter Olympics also boosted awareness, efficiencies and sales.
However, 2017 was tough for DFS, as it lost share in a challenging market. Furniture sales were impacted by deteriorating consumer confidence and spending power, but growth at ScS and Sofology indicates that in DFS widening its appeal, it has lost resonance with its core shopper. For the six months to January 2018, DFS sales excluding Sofology fell by 3.5%. Considering that this figure includes growth from Sofa Workshop and Dwell, as well as orders for its Partnership Brands which were up 8%, its core offer performed especially poorly.
Table 1: DFS furniture market share, 2010-18e.
The first step for DFS must be to re-establish and communicate its value credentials. A 12,000 respondent GlobalData survey found that DFS' core customer (middle-aged, average income families) stated price competitiveness was the second consideration when choosing an upholstery retailer. This is an area where DFS has struggled, with its shoppers rating it marginally worse in 2017 than 2016. Promoting price is important; DFS must strike a balance between this and continuing to reiterate quality and design to keep appealing to a wider customer base.
For more insight and data, visit the GlobalData Report Store – Retail Insight Network is part of GlobalData Plc.