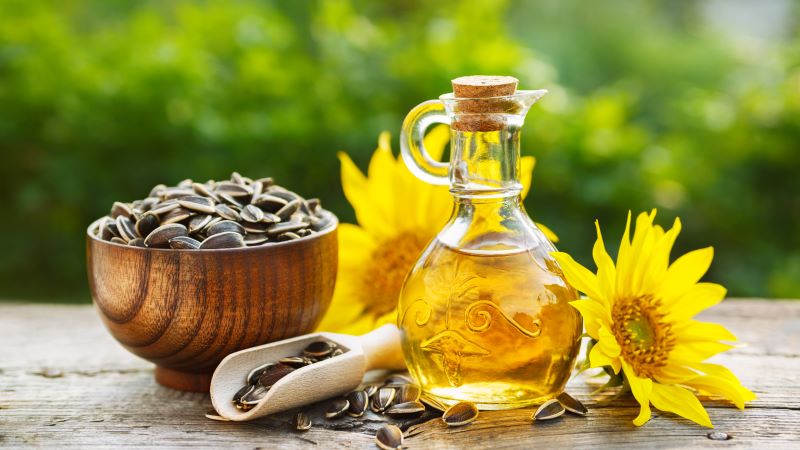 The Ukraine-Russia conflict is forcing companies to make oil replacements, as sunflower oil stocks dwindle, and reduced 2022 harvests will hit 2023 availability. The leading cooking oil bottler in the UK, Edible Oils, has warned that it only has a few weeks of sunflower oil left to distribute, as the global sunflower oil supply is dominated by Ukraine and Russia. Companies with products that rely heavily on sunflower oil, such as crisps, chips, or cereal bars, have quickly tried to pivot their production and replace the ingredient with a viable alternative. Rapeseed oil and palm oil have become the two go-to options, both of which come with their own complications.
Rapeseed oil has become a strong alternative choice for producers since it can be cooked at very high temperatures, just like sunflower oil. However, supply is limited and has subsequently caused prices to rocket, in some cases up over 50% on last year. This will cause brands and retailers to pass higher costs onto the consumer. Moreover, the switch from sunflower to rapeseed oil has needed to happen very quickly, causing many food producers major labelling issues, as ingredient changes have not been highlighted to consumers. Although the Food Standards Agency has warned consumers about labelling confusions, which stemmed from switching to low-risk rapeseed oil, a very rare allergen, it does not set a good precedent when it comes to retaining consumer confidence in labelling and brands' trustworthiness, especially if sunflower oil is replaced by more contentious ingredients, such as palm oil.
Palm oil sourcing and production is considered controversial due to its contribution to deforestation. This led to many brands and retailers eliminating or reducing palm oil throughout their supply chains or switching to sustainable palm oil producers, most notably UK supermarket Iceland in 2018. However, negative health implications have also played a part in undermining the ingredients' reputation, as it comprises high levels of saturated fats which are linked to heart and other health problems. There has been a slight improvement in the global opinion of palm oil's harmful health attributes in the last few years as, according to GlobalData's latest 2022 Q1 consumer survey, 25% of global consumers believe that palm oil has a negative effect on the body, versus 29% from the 2019 Q3 survey data.
However, shortages and price hikes in sunflower oil have forced brands and retailers to reconsider palm oil in 2022. Iceland is incorporating the ingredient into its private-label products once again, to ensure that shelves remain stocked, and Morrisons has conceded it may need to do the same where rapeseed oil is not an option. These substitutions are bringing the ethical concerns around palm oil back into consumer consciousness, as banning an ingredient and then reverting their strong stance once the alternative becomes financially unviable may cause consumer doubts on retailer authenticity and their ESG commitments. However, we expect in most cases, companies will prioritise taste to maintain appeal and range consistency.
The combination of climate change, resulting in droughts and poor harvests, and Covid-19 related hurdles, such as labour and production shortages, has been tumultuous enough, without the additional strain of the Ukraine/Russia conflict on the global food industry. Ingredient substitutions and eliminations are currently an essential part of company strategy to circumvent inevitable price rises, but these are short-term solutions. A change in global oil consumption is necessary, and a push to cut down on biofuels, which are largely made up of edible oils, may be needed in the short-to-medium term to avoid further food shortages and maintain price affordability.