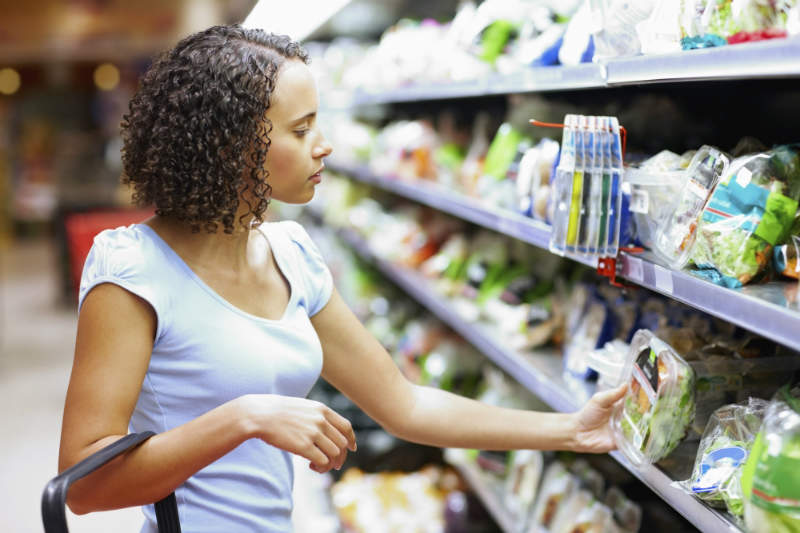 With the slew of UK retailers updating the market on 'Super Thursday' we now have a clearer view of what happened over Christmas, and what to expect in 2018. It isn't pretty.
Much was made of the positive like-for-likes of the major grocers, but Morrisons was the only member of the Big 4 (though Asda is yet to report) to keep pace with Q4 food inflation of 2.8%, indicating that Tesco and Sainsbury's are still losing market share to the discounters – Aldi and Lidl both reported fantastic top line growth, which even when accounting for the opening of stores meant that same store sales would have risen by mid-single digit percentages.
Moreover the attraction of food's premium retailers is waning with Waitrose disappointing (l-f-l +1.5%) and M&S being far worse (l-f-l -0.4%). Christmas is a time when M&S typically benefits from trading up, but it singularly failed to capitalise, with the premium offers from the discounters and Morrisons proving enough of a treat for many cash strapped shoppers.
As trading up in food halted, trading down continued across other sectors. Outside food, consumers could avoid inflationary pressures by: buying less; buying only at less expensive retailers; or buying only during promotions, of which there were plenty. The mid-market has taken an absolute battering – while Debenhams' profit warning was put down to its capitulation to discounting, those that held prices fared badly too – Mothercare (-7.2%) and M&S (clothing & home l-f-l -2.4%). Next may have won plaudits for its results, but store sales falling 6.1% is a large concern.
The problems of M&S, Debenhams and House of Fraser show a reluctance by consumers to visit  mid-market department stores. M&S is still struggling to wean its customers off promotions which may work longer term, but Debenhams' and House of Fraser's model built on concessions showcasing limited ranges is starting to look very dated now that shoppers typically begin their journeys online viewing the entire range at the concession's slicker website, or viewing a larger variety of products at pureplay retailers such as ASOS and Amazon.
As product discovery increasingly moves online, department stores need another reason to attract footfall. Only John Lewis with its clear differentiation in terms of service and product, has been able to drive its top line forward, but only by sacrificing margin, and it warned that it expects such competitive intensity to continue through 2018.
Even at the discounters, margins have been sacrificed in order to maintain momentum – Card Factory issued a profit warning despite l-f-ls up 2.4%, as it dealt with increased costs, and its sales mix moved to lower-margin (i.e. more competitively priced) categories.
While many smaller retailers have posted impressive top line growth, these have to be taken with a degree of caution. They are unaudited figures, based on periods of the retailer's choosing (often a different period to that reported on in previous years), and most do not contain any information on profit.
We suspect that many of the retailers trumpeting sales increases have sacrificed margin to do so, and while some are strong enough to withstand that, some are dependent on a swift return to real growth in consumer spending. Unfortunately, the economic outlook for 2018 does not give many reasons for optimism, and some of the retailer Christmas trading updates may well turn out to have been declarations of Pyrrhic victories.