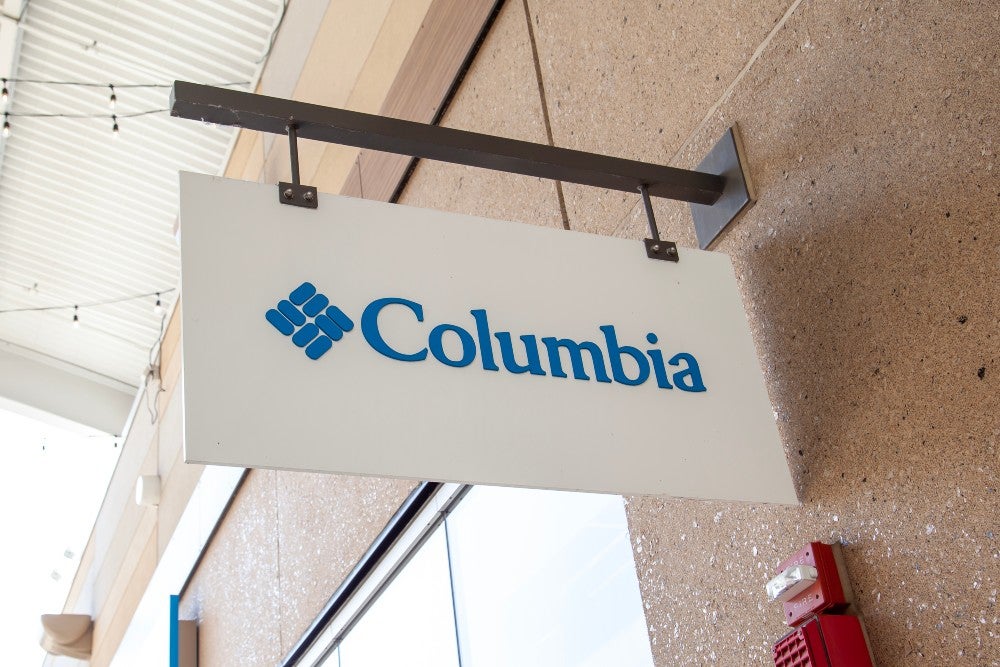 Sportswear company Columbia has further cemented its commitment to sustainability. Its 2020 Corporate Responsibility report outlined the key social and environmental successes of the company's four main brands.
There were a number of environmental successes for the sportswear brand, including setting a climate target goal of 30% reduction in manufacturing emissions by 2030 and providing a 12% absolute year-over-year (YOY) reduction in scope 1, 2 and 3 global greenhouse gas emissions.
The company also built seven new water towers in its manufacturing partners' communities to create a total of 22 towers that have been built through the Columbia Clean Drinking Water Program. Each water tower provides up to 1,800 people per day with clean drinking water.
Furthermore, the company had at least 72% of styles across brands that contained one or more preferred material attributes and diverted 2.6 million polybags from landfills due to prAna eliminating polybags from certain products.
There is a growing backlash against the consumption habits that are responsible for humanity's ecological footprint. It is evident that the youngest consumers are most engaged with issues around sustainability and are most likely to make purchases that demonstrate a commitment to environmental and social responsibility.
The rapid social, technological and environmental changes that young consumers experienced have galvanised them to make changes in their purchases. Therefore, Columbia's commitment to sustainability will help improve its image and could increase its popularity amongst certain demographics.
Columbia has previously faced issues with sustainability
Despite its recent success, the company saw sustainability and social responsibility pressured during 2019 as a result of a shift in its sourcing strategy. The shift saw largescale manufacturing move out of China to other countries, which created capacity constraints at certain manufacturing facilities located outside of China.
Columbia saw emissions increase in Vietnam and India and a decrease in China, Chinese Taipei and Indonesia. In 2019, the primary fuel source driving greenhouse gas (GHG) emissions at Tier 1 manufacturing partners was grid electricity consumption (49%) and onsite power generated from coal (33%).
The company is recovering from the pandemic downturn
In its first quarter, 2021 financial results for the period ended March 31 2021. Net sales increased 10% to $625.6m, compared to the first quarter of 2020. Operating income of $70.5m or 11.3% of net sales.
This comes as good news for the company, which struggled in 2020 due to the Covid-19 pandemic. It reported revenues of $2.5bn for the fiscal year ended December 2020 (FY2020), a decrease of 17.8% over FY2019. In FY2020, the company's operating margin was 5.5%, compared to an operating margin of 13% in FY2019.
Business momentum was led by its direct-to-consumer e-commerce business, which grew 35% YOY, reaching 20% of the total net sales mix. In the wholesale business, the company experienced a strong finish to the Fall 2020 sales season, as well as an excellent early season sell-through of its Spring 2021 assortment.