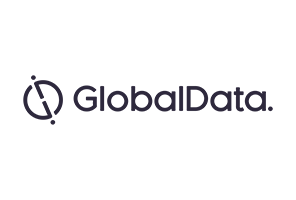 Until now, T-Mobile USA has been a one-trick pony offering wireless services only. Now, it's looking to shake up the cable and satellite TV market with the same 'uncarrier' approach to market it took with wireless.
Specifically, T-Mobile is looking to add a pay TV component in order to compete against companies such as AT&T, which is bundling its DirecTV service with wireless services.
When T-Mobile announced in September that it would include free Netflix service in its wireless family plans, President and CEO John Legere criticised the "franken-strategies" used by rivals AT&T and Verizon "…to cobble together carrier–cable–content mashups."
But now the uncarrier is doing the same thing via its planned acquisition of Layer3 TV for an undisclosed amount. Layer3's so-called 'New Cable' service is available in only five markets at launch – Los Angeles, Chicago, Washington, D.C., Dallas/Ft. Worth plus Denver.
T-Mobile will spend considerably less to buy diminutive Layer3 than, for example, the $48.5 billion that AT&T spent to acquire DirecTV. Yet, AT&T got a two-decade-old nationwide pay TV operator for its money, rather than a relatively unknown, four-year-old startup.
So, why does T-Mobile think it can shake up the pay TV market?
T-Mobile expects to sell its new pay TV service through its 16,000 retail stores, and it has 71 million wireless customers it can market to.
Both Layer3 and T-Mobile are already positioned as feisty underdogs.
Layer3 calls itself a "New Cable" alternative provider and rails against its larger pay TV competitors.
T-Mobile's populist rants against its wireless rivals have cemented its positioning as the pro-consumer Un-carrier.
T-Mobile promises to solve pay TV customer pain points.
It is tapping into disdain for cable and satellite TV providers in the US that deliver poor customer service while raising prices and providing weighty menus of channels that many customers do not want.
It also intends to add a mobile component to Layer3's existing pay TV service.
But T-Mobile has not provided a lot of specifics about its strategy, including what it will charge for service.
Layer3's pricing is comparable to traditional pay TV. Further, because Layer3 is a TV-only offer, people still must pay for the broadband (cable or DSL) that brings Layer3 service into their home plus extra for home telephone service (if they want that).
However, T-Mobile could offer an affordable triple-play service (or quadruple play with wireless phone service) by eliminating the third-party broadband provider.
In that scenario, all services would ride upon T-Mobile's extensive wireless 4G LTE broadband footprint.
T-Mobile says it is not interested in developing original content, unlike over-the-top streaming challengers Amazon, Netflix and Hulu. That is wise at this point, as T-Mobile's complicated and costly foray into fixed and mobile pay-TV will be challenging enough.