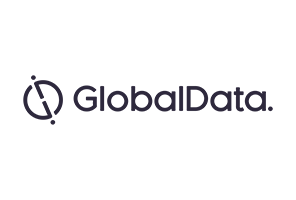 The Competition and Markets authority has just approved Tesco's takeover of Booker. Despite its "provisional unconditional clearance" of the deal and findings (more of which will be published in December), we think that the wholesale convenience market has a lot to be concerned about from the scale of operation and the buying power that the deal generates. Clearance was based on the lack of overlap in the supplied catering division which accounts for 30% of Booker's sales, and the fact that any price competition would be beneficial for consumers and wouldn't push other players out of the market.
Although there was very little doubt that the deal would go ahead, the market anticipated that there may be some conditions attached to the process, such as the divestment of some stores, or restrictions on operation in order to avoid monopoly of the UK food retail market.
Wholesale consolidation in the UK has come as grocers desperately seek growth in a mature market with high cost inflation and an increasingly discerning consumer. Sweating assets has become the focus, and in the case of all three wholesale mergers (Tesco, Co-op, and Morrisons), operating in wholesale supply will allow excess capacity to be utilised within the supply chain. As a result, supply becomes a high return on capital invested venture, something which is otherwise only offered in successful franchises within food retail.
To fail in its new-found form, Tesco-Booker will have to do a lot wrong, given the operational scale and buying power that the merger generates, especially with provisional unconditional clearance and the subsequent assumed lack of restrictions on operation. Two excellent CEOs who have commanded a turnaround and successful growth, respectively, of Tesco and Booker are coming together to run a food retail behemoth.
Despite the CMA saying that "existing competition is sufficiently strong in both the wholesale and retail grocery sectors to ensure that the merger between Tesco and Booker will not lead to higher prices or a reduced service for supermarket and convenience shoppers", Tesco-Booker will fundamentally change the structure and competition in the convenience market.
The food & grocery market should be worried, but it won't be impossible to survive given that product differentiation, foodservice, other services, and location are key in the convenience market. It is unlikely that Tesco-Booker will be able to expand materially, given its existing store portfolio, but it will drive down margins with its sourcing advantage, be able to invest in stores with the synergies released from the deal, and create a ubiquitous UK brand across food wholesale and retail.