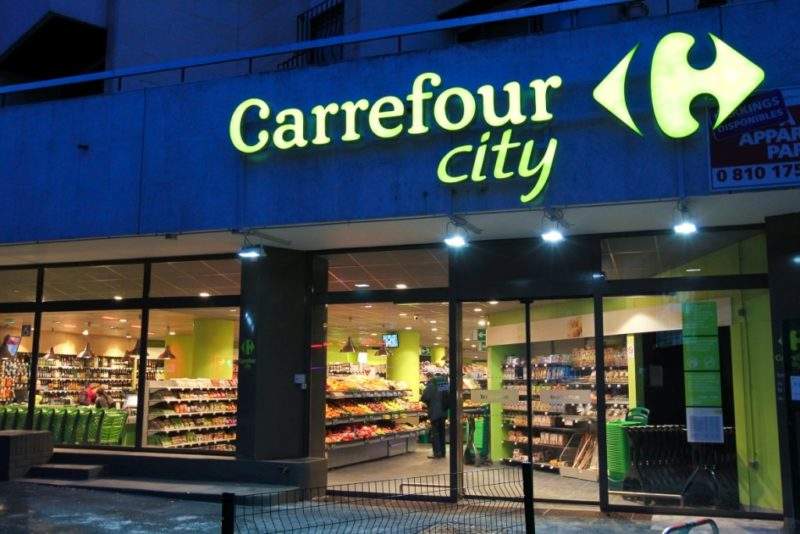 Tesco's ruthless pursuit of higher group operating margin continues, with the announcement of a long-term strategic alliance with French multinational grocery titan Carrefour.
The partnership will see the pair using their global buying power to ramp up the pressure on suppliers, looking to cut costs through the joint purchasing of own-brand products. And with a whopping joint revenue (2017) of £111.6bn, suppliers across Europe will rightfully be concerned that this partnership will see retailers further increase margins at the expense of their own – and will particularly damage the smaller providers, who have operated around the border of profitability for years, even without this additional pressure.
In line with the reasoning behind the pending Sainsbury's-ASDA merger, Tesco stated that the partnership aims to improve the quality and choice of products available to their customers. But the reality is it all comes down to the growing competition in price and value for money. The eyes of UK shoppers have been opened by the rise of German discounters Aldi and Lidl, who continue to offer market-beating prices without a noticeable sacrifice in quality or instore experience, explaining how they have accrued 9.5% of the F&G market between them, up 6.6% since 2008. And as always, Amazon hangs like the sword of Damocles above the Big Four, continuing to flex its online muscle across every sector.
Tesco's decision to enter into the partnership stems from its long-term aim to achieve a group operating profit of 3.5%-4.0% by February 2020 – a testing challenge given its 2.9% margin as of February 2018. And while its latest full-year results show sales growth of 2.3%, this sits behind competitors Sainsbury's (+8.5%) and Morrisons (+5.8%) over a similar period, and behind food and grocery inflation (3.2% for 2017). So with Tesco swiftly realising that increasing sales will not be enough to reach its goal, it began to cut any deadwood from the organisation – ending its `Brand Guarantee' scheme a week ago and closing its unprofitable Tesco Direct website in May.
From Carrefour's perspective, the deal represents a future-proofing of its French domestic operations against a torrent of recent partnerships. Competitor Auchan Retail and distribution specialist Schiever Group recently announced partnerships with German cash & carry giant Metro AG, while Groupe Casino made headlines in November last year as it partnered with Ocado to make use of its innovative grocery e-commerce platform.
But what does it mean for the average shopper? Unless you happen to work for or with food suppliers, it's probably good news for your bank balance – while Tesco will surely keep some of the savings to hit that all-important operating KPI it will certainly pass on some savings to the shelf-edge; if only to keep up with Sainsbury's commitment to lower own-brand prices by 10%. Unfortunately, it may also see branded items slowly disappear from shelves as Tesco, Sainsbury's and ASDA all look to increase the mix of own-brand products, subsequently narrowing the choice across ranges. But there is a small silver lining – Camembert and French wine lovers can at least look forward to Carrefour products hitting UK shelves.