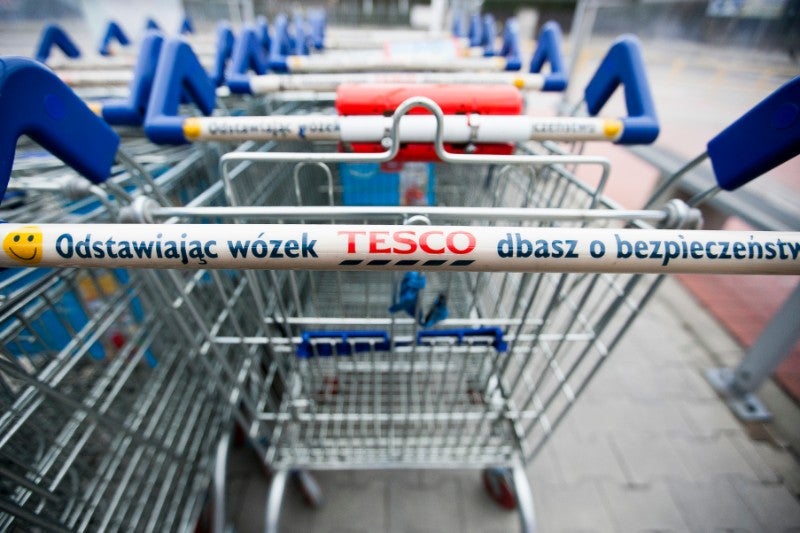 Britain's biggest supermarket Tesco has sold its stores in Poland to Salling Group 's discount banner Netto.
Total enterprise value agreed for the transaction is $231m, with total net proceeds expected to be approximately $210.6m, settled in cash, with completion expected in the current financial year.
Proceeds from the sale will be used for general corporate purposes. The transaction is subject to antitrust approval by the Polish Office of Competition and Consumer Protection, which will be finalised by Q4 2020.
Salling Group is owned by the Salling Foundations from Denmark. The new owners will now control 301 stores and a head office in the country, adding to its portfolio in Germany, Denmark and Poland, where it already serves 11 million customers every week, with an annual turnover of approximately $8.9bn.
Pending approval by competition authorities, Netto will spend over $250.9m on converting the newly acquired stores to the Netto 3.0 concept over the next 12-18 months. Until then, stores will operate under the Tesco brand. Danish media has also reported that 100 of the 300 stores will be converted into slightly larger Netto stores or rented out. This move is aimed to improve Netto's market position against Lidl.
Lacklustre performance in Poland drags down Tesco's revenue in Central Europe
Despite its popularity in central Europe, Tesco has struggled to succeed in Poland through 25 years of its operations in the country. In the last fiscal year, Tesco Polska made sales of $1.8bn last year and an operating loss of $30.6m. This contributed to an overall 12% decline in revenue from Central Europe in the same period.
The company has been looking to exit Poland over the past 18 months, but its network is too large to sell off to a single rival or investor. The Polish operation has been struggling to attain revenue growth and profitability as achieved by the other Central European markets following the three-year restructuring plan. Tesco's Polish market performance was further hindered by its inability to overcome the loss of trade from the Sunday trading ban that began in 2018.
In addition to the latest deal with Salling Group , Tesco sold or agreed to sell 22 stores in Poland for about $255.2m. The total space sold came to 2.1 million square feet, with particular focus on selling larger hypermarkets and focusing on smaller sites instead.
Tesco will continue to seek to realise value from the remaining assets, which include 19 currently trading stores not covered in the recent deal. The company will now focus its Central European efforts on Czech Republic, Hungary and Slovakia, where it has a major market share.
Offloading of Polish assets is the latest move by Tesco to exit the international market
The announcement of leaving Poland came just months after completely exiting Asia, where Tesco was also struggling. In February 2020, the retailer sold its remaining $350.9m stake in Gain Land, a joint venture it set up in 2014 specifically to help it exit China.
In March 2020, the company announced it was selling its supermarkets in Thailand and Malaysia for $10.5bn and decided to hand the cash to shareholders in dividends. This moved has faced criticism for not delaying the payout by a year due to the uncertainty caused by the coronavirus crisis.
As a result of Tesco's slimming down strategy, its only remaining overseas stores, outside central Europe are now in Ireland.