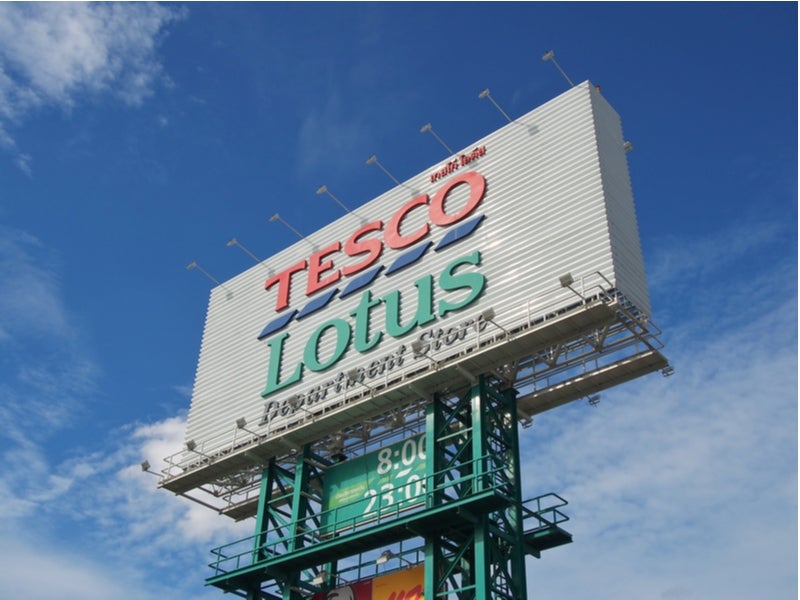 Recent reports suggest that Tesco's outgoing CEO Dave Lewis is considering selling off its Lotus brand in Thailand and Malaysia to appease shareholders with a deal valuing its 2,000 stores at £7.1bn. However, such a move, should it come to pass, would seriously neglect the long-term importance of Asia to Tesco. 
Tesco's sale of its Asian business would be welcomed by shareholders, who would be granted higher returns on their investments if it were to go through. 
Tesco has done this before, selling its Chinese & Japanese stores in 2013 and most recently its South Korean business in 2015. However, these markets were relatively developed and consolidated, with little room for growth in the retail sector. In comparison, the Malaysian and Thai sectors have been constant sources of sustained success for Tesco, with profit margins the highest at 6% compared to the UK business's margins of 3%. 
GlobalData believes the Malaysian food & grocery market is set to grow between 2019 and 2022, with a compound annual growth rate (CAGR) of 9.9%. Likewise, the Thai food and grocery market will grow at a smaller, yet still significant CAGR of 4.5% over the same period. This represents a significant opportunity for Tesco to expand its business. 
If these markets were to be sold, Tesco would be left with operations in the UK, Ireland and Central Europe. This would leave the group vulnerable as it loses the benefits of regional diversification, resulting in a less dynamic company less able to respond to future shocks. This vulnerability would leave the group exposed, as it continues to lose share against the meteoric rise of discounters in both the UK & Ireland. 
GlobalData expects that Lidl and Aldi will continue to gain market share throughout 2020.
Finally, Tesco's operations in Malaysia and Thailand could serve as a springboard for emerging regional neighbours, namely Indonesia, the Philippines and the rest of south-east Asia. These markets offer Tesco the ability to become a truly global player outside of their strongholds in the British Isles and Central Europe. 
Ultimately, the sale of Tesco's remaining Asian business would be a huge opportunity cost for the company, effectively severing its ability to expand beyond its troubled stronghold Europe.
Global & Regional Food & Grocery Retailing, 2017-2022: Market Size, Forecasts, Trends, and Competitive Landscape