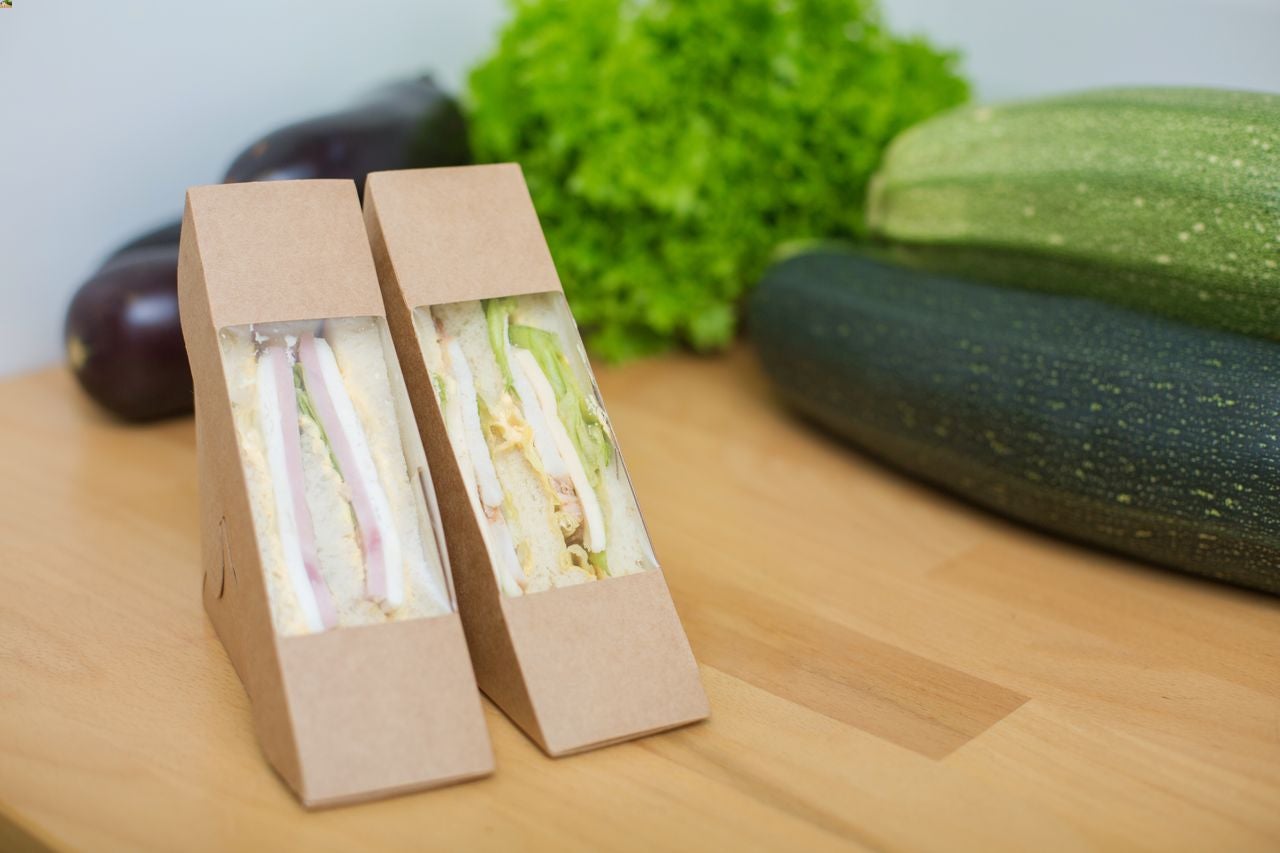 Post-pandemic, retailers and foodservice operators are finding it tricky to anticipate areas of demand in the weekday lunch occasion as hybrid working patterns persist, which is further complicated by a cost-of-living crisis. However, in the UK, one lunch choice that is holding strong with workers and students is the iconic meal deal. Although many consumers are struggling with rising grocery bills, convenience and hi-lo consumption trends are driving meal deal sales steadily forward.
For the uninitiated, meal deals are a staple retail multi-brand offer in lunch convenience foods usually comprised of a sandwich or other main such as a pasta pot with a snack and a soft drink for a set price that would typically work out lower than the total of the items priced individually. This has made the meal deal a beacon of affordable and convenient lunches for UK consumers, but in light of record levels of inflation, supermarket giant Tesco raised the price of its meal deal for the first time in ten years by 0.40 GBP ($0.50) in 2022. Additionally, in March 2023, the retailer launched its premium meal deal range which is 5.00 GBP ($6.24) for Tesco Clubcard members and 5.50 ($6.86) for other customers. At a time when many consumers are making cutbacks, this move seems illogical. However, there are a number of factors working in Tesco's favour.
GlobalData's 2023 Q1 consumer survey reveals that 89% of Brits are 'extremely' or 'quite' concerned about the impact of inflation on their household budget.* While this means most consumers are cutting their spending levels, this is driving some groups to engage in hi-lo consumption.
This trend has been popular during the cost-of-living crisis among consumers who have stopped spending on larger luxuries and seek smaller, indulgent replacements, such as food and beverage products. Tesco's new premium meal deal should appeal to this set of shoppers as it offers a higher quality, more indulgent lunch than standard offerings.
A contributing factor to the hi-lo consumption trend has been the continuation of hybrid working post-pandemic. In the first quarter of 2023, 41% of UK consumers reported starting or continuing to work from home.* Persistently working more from home and, by extension, eating more meals at home compared to pre-pandemic levels has made many consumers eager for a variation on the days they visit their workplace. This leaves them searching for prepared foods in retail and foodservice spaces that are different and perhaps more indulgent than the meals they prepare for themselves at home.
An additional point of consideration regarding hybrid working is that over one in four (29%) Brits reported being extremely or quite concerned about its impact on changes to their daily eating habits.* A disrupted home and away working week has created the demand for quick and convenient meal solutions, such as the meal deal.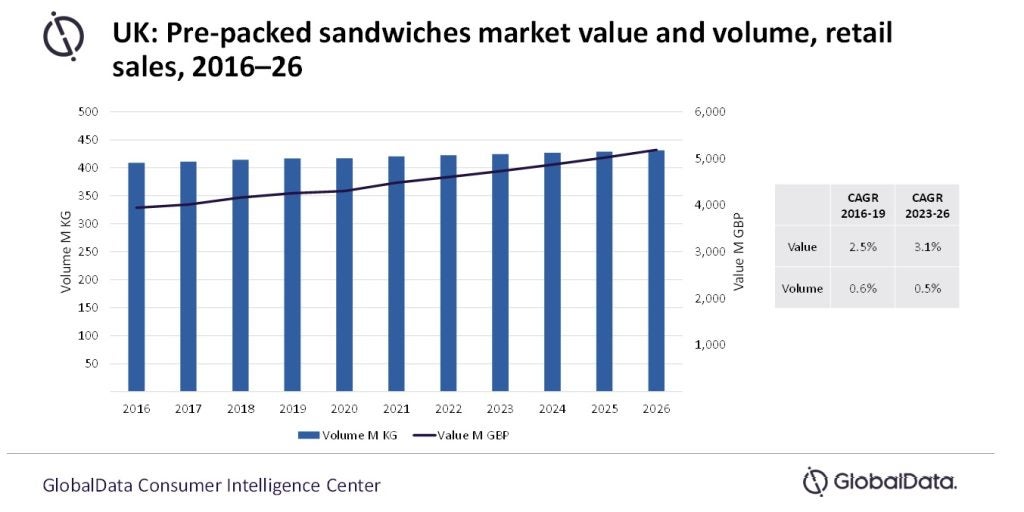 For businesses struggling with weekday lunchtime sales in 2023, meal deals and convenient pre-prepared foods look to be a safe bet. For example, GlobalData's market forecast for pre-packed sandwiches is steady but positive, with consistently increasing volume and value. ** The market value in sandwiches is recording a slightly faster CAGR in 2023-26 compared to before the pandemic in 2016-19. Brands looking to avoid any hiccups themselves must bear in mind that convenience, quality and indulgence continue to be important attributes of weekday lunches alongside affordability.
*GlobalData's 2023 Q1 global consumer survey
** GlobalData's market analyser – segment insights