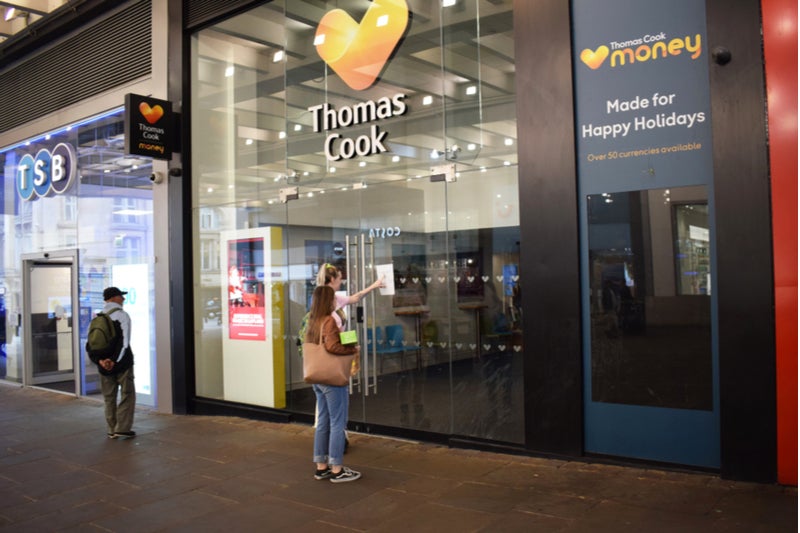 Thomas Cook's recent passing was a case of death by a thousand cuts, which came by way of a bungled merger and a failure to embrace the digital revolution while ignoring changing customer habits.
Its inability to adapt to these dominant themes in the tourism sector must surely rest with Thomas Cook's management.
Collapse after 178 years in business
The company's disastrous 2007 merger with loss-making MyTravel brought massive liabilities onto the balance sheet at a time when its customers were increasingly shunning high street travel agents preferring instead to book online.
Customers were lost to new trends in tourism, where the focus had shifted to self-booking of low-cost airlines and Airbnb-style rentals for city breaks.
Meanwhile, competition for package holiday customers had increased steadily with an influx of online-only travel agents and low-cost carriers entering the market.
With 560 high street stores, Thomas Cook's overheads were higher than its direct competitors, yet the traditional travel agency customer base had narrowed to just 15% of British holidaymakers in 2018, compared to 80% who booked online.
Its MyTravel liabilities, coupled with tighter margins and higher overheads, put Thomas Cook in a vulnerable position. So when a 2018 heatwave saw many Brits put their travel plans on hold to stay at home, and Brexit-induced uncertainty and a weak pound reduced Thomas Cook's overseas buying power, few observers were surprised to learn of the end of the UK packaged holiday company.
Surviving in these times
Had Thomas Cook adapted to changing market circumstances and customer needs it may have avoided liquidation.
GlobalData has identified 30 themes that directly affect the tourism industry. The graphic below provides a list of best practices and areas of focus, and it is hard to find one where Thomas Cook can be considered to have been a market leader.
The company had no focus on offering personalised experiences, no focus on using data to better understand customers, no pivot towards city breaks in non-bucket list destinations, or the use of homes-haring assets.
An analogue player in a digital world, Thomas Cook failed to adapt to the important changes encircling it, so when the macroeconomic environment soured, it joined Kodak and Blockbuster in the great pantheon of once-loved brands that failed to adapt to changing customer needs.