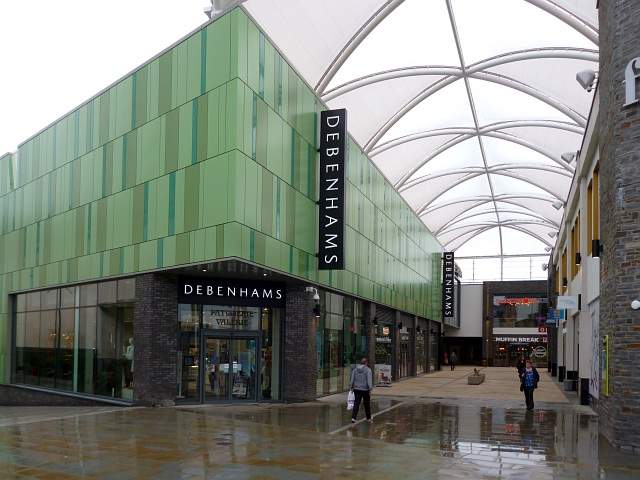 Debenham's plan to curtail its store footprint but improve its in-store and online offering could yet save the beleaguered retailer.
On October 25, 2018, UK department store chain Debenhams announced its financial year 2017/2018 results, with the company posting record annual losses.
Future of Debenhams
The move to ecommerce coupled with the increased costs of running a bricks and mortar store in the UK, has meant that department stores have struggled. However, Debenhams has a clear strategy and is well placed to turn things around.
Axing stores and improving the rest
The retailer has 165 stores in the UK at present and will close up to a third of its stores. The combined business rates alone on these stores totaled around £80m ($103m) last year. The costs to run this amount of stores is simply too high. Closing stores will save the company vital cash.
The shutting of stores will enable the company to concentrate its efforts on a smaller number of stores, while freeing up money to invest in the growth of sales in these stores. The focus here will be on customer experience.
Debenhams has begun to focus on the customer experience; a savvy strategy as this is something that online retailers cannot replicate. In September the retailer opened its first beauty hall within one of its stores. This features a hair lab, beauty club, and a mini bar. There are plans to roll this concept out to other stores. Debenhams has also begun to introduce a free personal shopping service and has announced its plans to open in-store gyms through a strategic partnership with fitness brand Sweat!.
CEO Sergio Bucher well placed to grow online sales
Debenhams is putting renewed focus into its online business. While focusing on growing sales within its stores is important, it is unlikely the company can survive with this alone. Online is vitally important, something that Debenhams is well aware of considering that its e-commerce sales were the bright spot in an otherwise dismal financial performance.
CEO, Sergio Bucher joined Debenhams in 2016 from Amazon. Bucher has much experience with online retail as the former vice president of Amazon's European fashion business and is well placed to grow this segment of the business. The plan is to grow online sales from the current 20% of Debenhams sales to around 30%.
According to MarketLine data, the UK online retail sector grew with a compound annual growth of 9.9% between 2013 and 2017. The apparel retail segment was approximately 25.8% of the sector's overall value.
Debenhams is in a good position to balance its online offering with its offline offering. As such, rather than seeing its problem as an online vs offline issue, the company will integrate the two which should bring the retailer financial success.