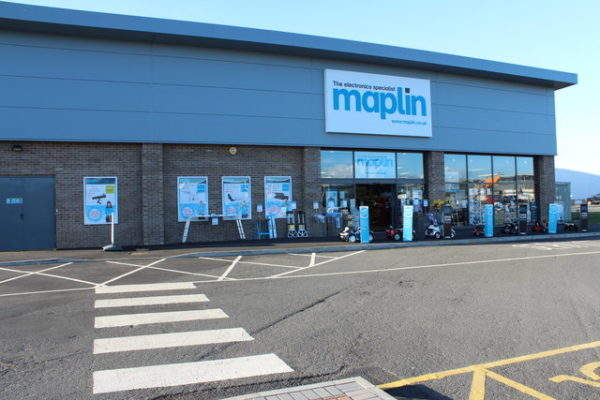 This year has started with a range of bad news for retailers — including Toys R Us and Maplin — in the UK, with many store closures, mass redundancies and profit warnings.
While major supermarkets including Tesco and Sainsbury's implemented ruthless cost-cutting by getting rid of middle managers and largely kept their heads above water, others face the prospect of bankruptcy and complete failure.
Retailers are increasingly under pressure globally as margins are shrinking, and in addition the rising economic and political uncertainty due to the UK's exit from the European Union is starting to affect consumer confidence and spending power in the UK.
Toy store chain Toys R Us is now going to close all of its 100 stores after administrators failed to find a buyer. Its collapse is due to the toxic mix of changing shopping habits, outdated store designs and rising operational costs.
The retailer's big-box format has lost its appeal and parents prefer to order toys online.
Is there a future for toy stores in the age of ecommerce?
Not everyone will buy toys online, and having a fun day out with the family can be a great occasion for picking up some purchases in the right environment.
If Toys R Us invested more into its in-store technologies, such as virtual reality (VR) gaming experiences, interactive digital signs and mobile apps, then the retailer might have fared better.
These digital ideas would need to fit into the retailer's overall concept. In the case of Toys R Us it should have opened smaller outlets on popular high streets, an online store and kid's clubs and toy demos in larger stores.
Another major UK retailer that recently collapsed is electronics store chain Maplin.
As people turn to cheaper online stores for ordering electronics products, brick-and-mortar retailers like Maplin are losing out unless they can differentiate based on customer experience.
Maplin did provide some expert advice in its stores; however, it failed to take it to the next level by missing out on creating a credible digital experience and not upgrading the layout and ambience of its stores.
At the same time, the price of supplies has risen as the pound has lost a lot of value against other currencies, and the retailer has been unable to pass on any price increases to customers.
Will other retailers face the same fate?
Various other leading high street retailers are facing similar issues, and some of them have already seen their share price tumble in recent months or were forced to issue profit warnings. Retailers in the fashion, sports and home improvement segments are particularly vulnerable as competition is intensifying while margins are shrinking.
Major fashion and sports retailers failed to upgrade and digitalise their stores, and still don't offer a seamless experience across their online and mobile channels or are falling behind because their returns policies or delivery charges are no longer competitive. While the higher end of the market is drifting towards premium products, lower-income customers increasingly look at second-hand products or better deals at discounters.
Home improvement and furniture retailers also suffer from declining demand since fewer people manage to get on the property ladder these days.
Some retailers face controversies that affect their reputation, such as accusations of exploiting warehouse workers, running collapsing pension schemes, or refusing to serve the growing plus-size market. In addition, some high-profile owners of retail chains are involved in public feuds with politicians or have been spotted gambling and drinking rather than addressing any pressing business issues.