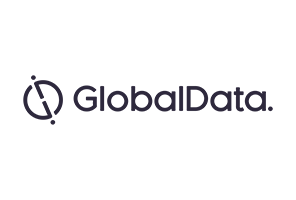 As house prices soar in UK urban areas and homes become unaffordable to the average first-time buyer, property firms are developing lower-priced micro homes – houses that are smaller than the government-recommended 37sqm.
Back in 2015, the Royal Institute of British Architects uncovered that more than half of new homes built are not large enough to meet the needs of the people that buy them; this suggests the situation is considerably worse in 2017. The shift in living circumstances is concerning, but retailers can alleviate some of strain with furniture and home storage designs fit for smaller spaces.
GlobalData's 2017 bedroom furniture survey revealed that 58.2% of all consumers struggle to find adequate storage space in their bedroom; this figure rises to 71.1% for those aged 16-34. John Lewis has already launched 'Mix It' furniture, which uses modular furniture for a personalised fit, and has also designed a new range of mini furniture. But the retailer's high price points will inhibit cash-strapped millennials from purchasing. More affordable retailers such as Wilko and The Range have the opportunity to provide solutions to millennials in small homes, but they must take innovations further as homes get smaller. For example, a Swedish company called Matroshka has designed a 15sqm unit that can be modified into a bed, sofa, dining area and study.
Household storage solutions, such as stackable storage boxes, offer a more affordable alternative to save space and appeal to renters whose living space is temporary. GlobalData's household storage survey carried out in 2017 showed that 71.2% of consumers use household storage to make the most of limited living spaces. Therefore, as homes get smaller we expect demand for innovative household storage items to increase. IKEA is well placed to pick up on this demand due to its affordable, stylish, minimalist designs. However, its predominantly out-of-town store locations and poor online delivery options make it an inconvenient choice, especially as fewer millennials drive compared to previous generations.
Mid-market retailers with good online capabilities, such as Argos and Tesco, have the opportunity to meet growing demand due to convenient locations and excellent omnichannel propositions, especially Argos with free same day click & collect, £3.95 next day delivery and its increasing prominence in Sainsbury's stores. But they must invest in clever, stylish designs that create space in the home, because as homes get smaller there is less capability to hide solutions in cupboards and drawers, in turn increasing demand for attractive storage designs that complement a home's interiors.