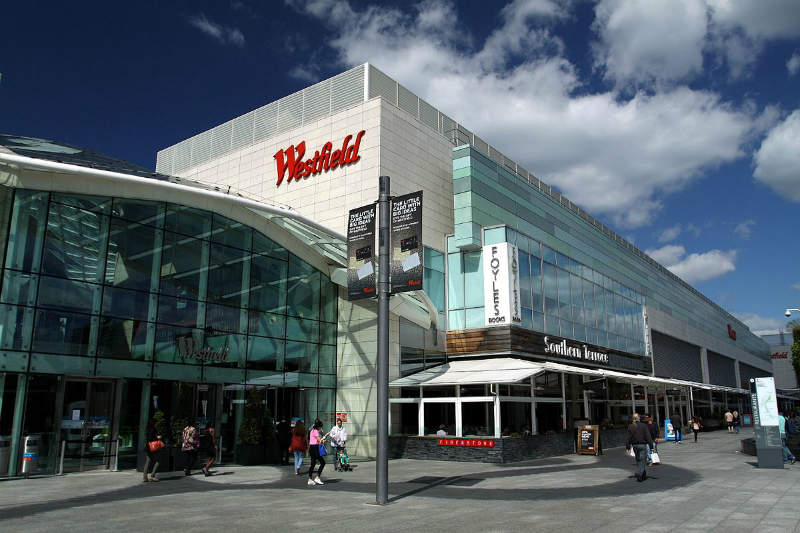 The agreement set out today by Unibail-Rodamco, Europe's largest commercial property company, will add 35 shopping centres to its portfolio, growing its presence both in Europe and globally, gaining from Westfield's extensive number of locations in the US as well as those in UK, and a site yet to be built in Milan.
Likely to be very central to the deal, Unibail-Rodamco will gain the top two supermalls in the UK  Westfield Stratford City and Westfield London in terms of retail sales, according to GlobalData Retail's estimates, as well as Croydon's Westfield, which is in the pipeline. This will allow Unibail-Rodamco to benefit from growth in the UK supermalls market, which is forecast to rise 7.2% over the next five years, reaching £12.3bn in 2022, far outpacing that of the overall offline retail market in the UK.
This news comes just a week after property company Hammerson announced it had made a bid to take over rival firm, Intu, which would give the combined group a stake in 12 of the top 20 supermalls in the UK, according to GlobalData Retail. Similarly to the Hammerson Intu deal, the Unibail-Rodamco Westfield takeover will allow the combined company to benefit from cost savings but more importantly it will strengthen its position in the global retail market and gain a broader insight into global shopping trends.
The growth in the supermalls channel continues to be boosted by the growing number of food service and leisure options available, as well as the wide number and variation of retailers that make them a more attractive destination for shoppers compared to local high streets and town centres. With consumers favouring these destination shopping locations, which appeal to shoppers' desire for a social and lifestyle experience, and Westfield setting the bar high in terms of focus on overall experience, it is evident that this takeover is a beneficial move for Unibail-Rodamco.
Related links