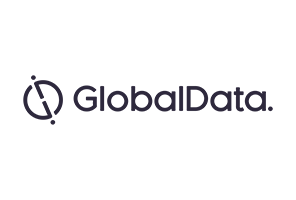 New gifting market entrants are stealing share from general merchandisers in stationery and homewares. While longstanding retailers should stock on-trend products, it will not be enough to prevent loss of sales.
General merchandisers for example Ryman and The Range generally stock a similar stationery offer each year, but retailers such as Typo and kikki.K are disrupting the market by investing in product innovation and social media, thus helping them to capture spend, especially among millennials.
Tapping into current trends
With flamingo-print cushions, cactus-shaped mugs and unicorn pens, new gifting retailer Neon Sheep is one of the latest entrants to the gifting market – it has just opened its third store in Lakeside, Essex and plans to open up to 12 more stores by the end of next year. While the retailer has work to do establishing brand awareness, its continued on-trend range innovation means that it is in a strong position to grow market share.
Neon Sheep joins a wide range of other gifting specialists, from the established players such as Oliver Bonas and Paperchase, to the new entrants such as Typo, kikki.K and Skinnydip which have helped create the niche novelty segment, driving collective growth of the retail sub-category.
General merchandisers under threat
General merchandisers such as WH Smith and Ryman as well as grocers and department stores are most under threat from these new gifting entrants. Although market share loss has only been minor so far, we anticipate specialists' sales growth to take directly from these players, as well as driving growth in the homeware, stationery and gifting markets themselves.
This is because gifting specialists are quick to react to consumer trends and use social media effectively to communicate desirable brands millennials want to associate themselves with. GlobalData's Home Décor and Accessories report found that 44.3% of shoppers used social media to gather homeware inspiration, so retailers executing their social channels well are particularly successful at driving gifting sales.
This is not to say that the general merchandisers have not generated sales from crazes such as millennial pink, flamingos and metallic – according to John Lewis, 2017 searches for unicorns and cactus on its website grew 70% and 162% on 2016 respectively; sales of velvet throws grew 46%; and cushions grew 56%. However, larger general merchandisers lack gifting specialists' style credentials and destination status among young shoppers who focus more on store experience and aesthetics, thus threatening their share in homeware and stationery.
Early trend adoption and versatility vital
To reduce the threat of gifting specialists stealing market share, retailers need to identify new trends early on by following social media influencers and previous themes, be quick to adapt and change their product offer as fads come and go, and improve their appeal among young shoppers via channels with which they regularly interact such as Instagram and Snapchat.
Retailers such as TK Maxx should take inspiration from best in class social retailers such as Primark and Skinnydip who maintain a steady stream of shoppable content via Instagram 'stories'. Retailers should also seek to create an exciting instore experience with events, celebrity collaborations, and in-store digital media; just as the specialists are doing. This will generate footfall from younger consumers who increasingly value experiential retail.