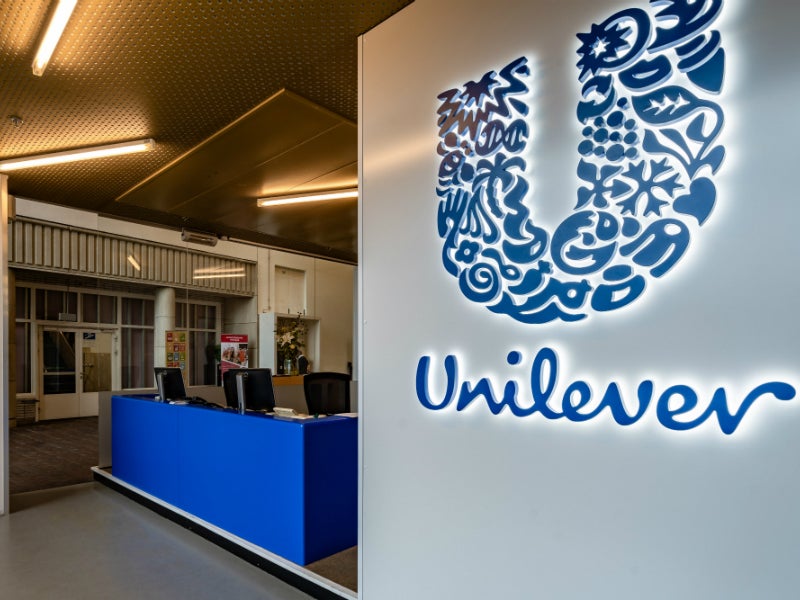 For Unilever CEO Alan Jope, the consumer impact of the pandemic is not a passing fad. He says there will be long-term effects on the FMCG sector and shopping behaviour.
Jope said: "I think we will be able to look back and see this as a point of inflexion for online grocery shopping. Good luck getting an appointment for grocery delivery. I think that will persist and we will adjust our approach to reflect that."
Jope also admitted that the pandemic has not been good to the company. While people may be washing their hands more, they are not spending money on food items such as ice cream (the brand owns Ben and Jerry's and Breyers) and less money on razors, shampoo and deodorant. Why shave when it is just you and your cat at home?
According to GlobalData Covid-19 Weekly Tracker, Jope is correct in that the stockpiling that has been seen was only for certain categories such as toilet paper, bottled water, pasta and noodles and hand sanitisers. In the personal grooming sector, not so much.
For Unilever, this could be a cause for concern as consumers are re-evaluating their purchases. Consumers might be changing their priorities as the potential of a recession and higher unemployment is nearing.
In addition, working from home has led to consumers spending less time on makeup and shaving and more time doing DIY projects, at-home fitness and cooking. For many consumers, even if the pandemic has not affected their salary, it has affected the way they view how they spend their time and money.
Jope is also right in thinking that long term, regardless of whether or not people start putting on makeup and shaving every day before they go into the office, the consumer shopping experience has changed. Consumers who might have thought that online delivery of groceries was a silly luxury, can now see its value. Consumers can spend less time at the grocery store and more time with family, cooking a meal or doing an online yoga class.
There are many angles to consider for a brand like Unilever and changing shopping behaviour. One thing that is clear is brands like Unilever depend on consumers browsing the shelves and discovering new products and fragrances and flavours. But with consumers able to refill existing orders with the press of a button and sticking to brands and products they already know, trying to market to them will definitely change.