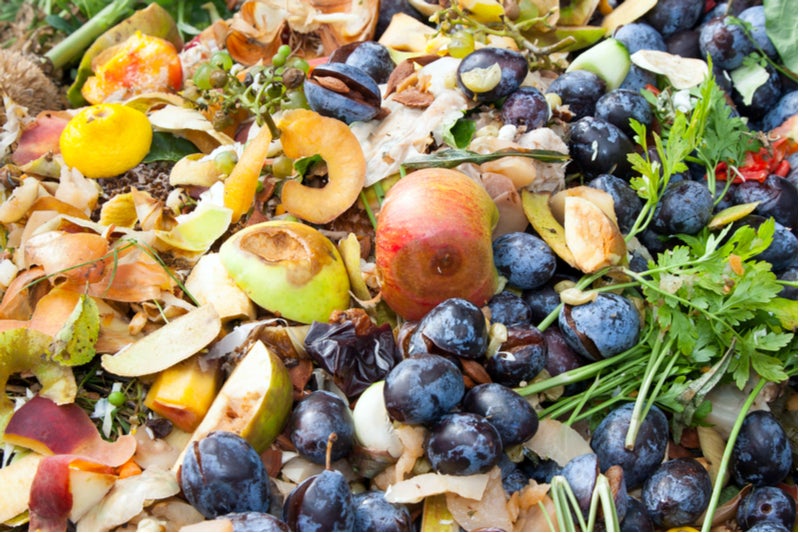 The issue of food waste – and its negative impact on the environment – is attracting much international media attention. It is a major concern for consumers and governments alike, with the threat of legislative action hanging over the heads of the food industry if they don't take major steps to reduce the amount of waste generated in the food chain.
Upcycling food waste
However, the challenge for the industry is how to achieve a significant reduction in the 1.3 billion tons of food produced globally for human consumption which is wasted – given that the majority of the wastage comes from individual homes. It does appear more than a trifle ironic that the very consumers who are seemingly unable to make any changes in their own behaviour to reduce the amount of food thrown away are pushing food companies and grocery retailers to cut the amount of wastage which occurs through the supply chain.
Whilst it may seem unfair, for the food industry this also brings benefits, offering the opportunity to save the business money, and is good PR. However, it is only a small part of the solution: in order to divert significant amounts of food waste away from landfill, alternative ways have to be found.
The answer for a growing number of companies – from smaller more localised start-ups to industry giants such as the US-based Tyson Foods – has been to reuse the food which would otherwise have been wasted. In other words, upcycled and turned into value-added products.
Recent research conducted by Drexel University (Philadelphia, Pennsylvania, US) found that upcycled was the term that resonated best with consumers, to the extent that the repurposed products were actually regarded as being closer to the organic profile, potentially, therefore, being sold at a premium.
Rubies in the Rubble, and Snact
Ever-increasing numbers of companies have become involved in upcycling food waste. The process of turning surplus fruit and vegetables into jams, relishes and chutneys is a time-honoured technique for preserving foods and one which is employed by UK-based Rubies in the Rubble. The company began by rescuing edible food and vegetable leftover from a local market after a day's trading and now rescues similar products from farmers all over the country, some of which have been rejected by retailers because they are slightly imperfect. Snact is a company which turns surplus produce into fruit snacks such as chewy jerky or banana bars whilst Misfit manufactures bottled juices.
Regrained and Trust Ale
Regrained is a US company which employs a more innovative technical process to rescue the grain which is a by-product of the process of brewing beer. The grains still retain protein, fibre and micronutrients and the company turns them into bread, nutrition bars or more recently (from Summer of 2019), salty snacks.
Conversely, Trust Ale uses bread waste from local bakeries (bread is one of the most wasted food items from landfills) to make into IPAs and Pale Ale which has the added impact of reducing the grains needed to brew beer.
Tyson Foods, iYappah and Circular Systems
Whilst many of these are products are on a small scale, Tyson Foods has recently developed a protein crisp snack made from food waste. iYappah uses waste such as chicken breast trims and post-juicing vegetable puree as the basis of its product, and a national manufacturer using the upcycling route may see the concept move to the mainstream.
And we may not only end up eating our food waste but wearing it too. Circular Systems has developed a technology called Agraloop which turns food crop waste, such as sugar cane bark or pineapple leaves, into low-cost natural fibres.
Whilst many of those involved in the food upcycling business became involved through a passion to reduce the impact of food waste on the environment, it is becoming increasingly clear the industry has the potential to reap considerable financial rewards. Whilst it remains a long way off, it does now look like the war on waste could eventually be won.