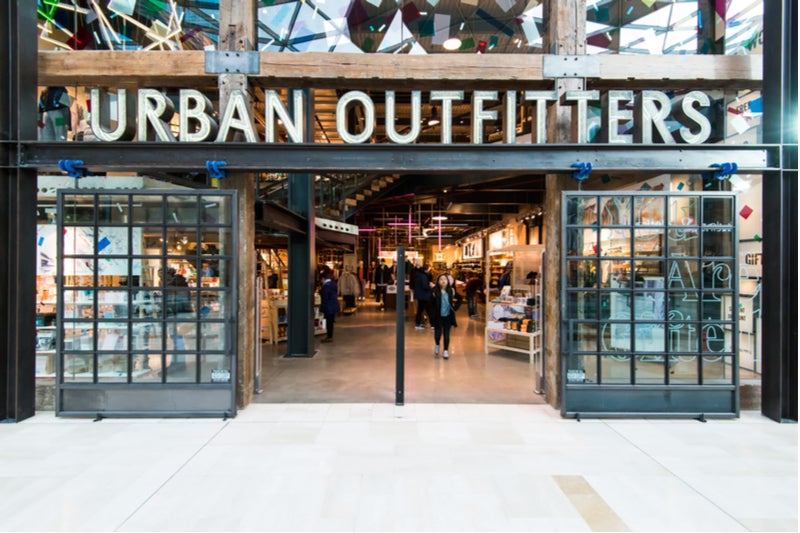 Urban Outfitters has announced the launch of Nuuly, a women's apparel online subscription rental service in the US.
Costing $88 per month, the new subscription service will allow consumers to pick six items, wear them as frequently as they wish and swap them for new pieces the following month. There is an option to purchase items if the customer wishes to keep it.
The struggles of the high-street are being felt by Urban Outfitters, which has a large network of bricks-and-mortar stores. While its online business remains healthy, it is vital the company remains relevant to avoid becoming another high-street casualty. Retail is evolving and the company is responding with this new offering.
Combining fast-fashion trend with a sustainable lifestyle
This rental service solves the paradox facing many millennial consumers: the desire for fast fashion, accompanied by a growing moral conscience surrounding sustainability.
Consumers are increasingly being made aware of fashion waste and there is a growing desire for sustainability in everyday lives.
The Environmental Protection Agency estimated that around 15 million tons of textile waste is generated in the US each year, twice the level 20 years ago. The majority of consumers are not ignorant to this issue. However, this has not stalled the growing fast fashion trend.
The launch of this new rental service offers consumers a more sustainable way to access a range of clothing and new fashion trends.
Appeals to consumers looking to reduce spending
Many consumers are likely to be intrigued by this new business model. The idea of being able to rent items that are only going to be fashionable for one season, rather than buy them, is likely to attract interest.
Similarly, for some consumers, it will offer access to premium products but without paying expensive prices.
What is more, this rental service is shrewd. Not only will the retailer gain new revenue through subscriptions, it will also help to generate sales with the likelihood being that a number of subscribers will want to keep some of the clothes they rent.
For a retailer that offers some apparel at the more premium end of the price spectrum, this may be a sale that would not otherwise have been made had the consumer not had access to such an item through the rental service.